Career Spotlight: Motion Capture Is an Industry on the Move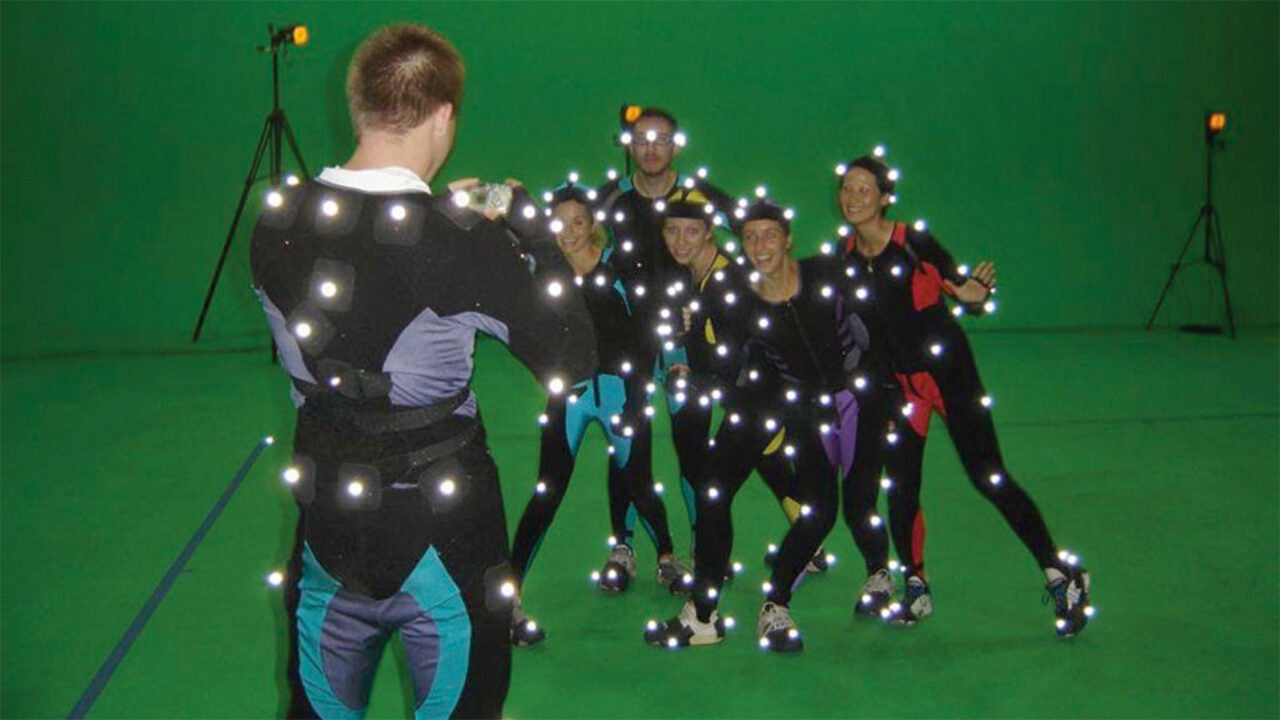 Ever wonder how Gollum from Lord of the Rings was made to look so real on the big screen or what it took to bring Dobby to life in the Harry Potter movies? And what about your favorite video game characters – how do their movements look so fluid and natural? Much of it has to do with the creative and techno world of motion capture.
Motion capture software – mocap for short – is the secret behind these high-tech special effects, and it's taking the world of animation by storm. Inc. magazine recently identified mocap software development as No. 1 on a list of five fast-growing industries that have "the wind at their back in today's economy." According to the global consulting firm IBSWorld, the mocap industry is expected to grow by 43% annually between now and 2019.
Mocap is the process of recording the movements of a person or object to create computer-generated characters that move, interact and look just as lifelike on the screen as they do in reality. Put another way, the motion capture software developers industry comprises businesses that record and pull data from live-action performances to produce 3-D recreations. A studio might provide mocap services in such areas as body capture, finger capture, audio capture, helmet cam facial capture and much more.
The demand for mocap technology comes primarily from video game developers and the film and television industries. But as technology becomes less expensive, and more available, those on a smaller budget are now able to adapt mocap to their operations. It's showing great potential in the sports, robotics and health care industries, and is blowing the door wide open for all sorts of interesting career opportunities. Potential careers include motion capture technicians, animators, artists and actors. Often these jobs are a blending of the artistic and technical – think drama class meets computer lab.
Iron Man, Ant Man and James Bond
Oliver Hollis-Leick of London, England, was 18 years old when he first realized he could have a career in motion capture. He had been training in martial arts and gymnastics for several years and had taken up screen fighting, modeling his moves after Jackie Chan. A friend got him an audition for a video game motion capture shoot and, much to his surprise he got the part and started his career as a mocap actor.
"I had not heard of mocap before that and was not particularly interested in it as a field," recalls Hollis-Leick. "But I had always played computer games so it was certainly an exciting opportunity to be part of one."
Never would he have guessed that today, just 15 years later, he'd be recognized as the most experienced mocap performer in the UK, with more than 100 different projects to his name in almost 10 different studios around the world.
"I think my favorite shoots are those when I get to play super heroes," says Hollis-Leick, who has played Iron Man, Ant Man, Spiderman in a game, James Bond, the Hulk and many others. "It's a lot of fun and very rewarding to portray characters that I have long admired."
Passionate about sharing his industry knowledge with others, Hollis-Leick co-founded The Mocap Vaults, a learning resource for performers, directors and animators interested in the world of motion capture. His courses are held throughout the year in England and in Los Angeles. He adds that mocap performance involves imagination, precision, adaptability, creativity, improvisation, strength, stamina, mimicry skills and a solid acting background.
Hollis-Leick says that many of his students dream of working on a feature film like Avatar. Avatar was critical to the development of motion capture in that it pushed the technology to new levels. Mark Sagar, for example, who worked on visual effects in Avatar, developed a method for transforming facial motion capture data into an expression-based, editable character animation system.
But projects like Avatar come up very rarely and employ only a handful of actors. Hollis-Leick likes to remind them that the industry is quickly growing with demand for people with strong mocap skills in all areas of the studio, not just in front of the camera.
As a lead pipeline developer at House of Moves, a full-service animation studio in Los Angeles, 25-year-old Cerina Tahir feels as though she has found her perfect fit working behind the scenes in motion capture. "I write the tools for every step of a project and keep things moving through the pipeline," she says. "I also love to problem solve, which is a big part of what I do." The motion capture process involves a pipeline that starts with pre-production and character prep, progresses to the actual shoot and then moves on to cleaning and implementing the data. Tahir is a computer programmer who programs tools that solve challenges and automates processes throughout this pipeline.
With a degree in computer animation from Full Sail University [www.fullsail.edu] in Florida, Tahir says the greatest lesson she has learned while working in motion capture is how much work goes into a single production and the various roles involved – from the performers and the digital camera operators to the video editors, texture artists and computer animators. What starts out as a wireframe skeleton of a potential character is transformed through motion capture into a living being.
"I feel like I'm learning something new every day," says Tahir, who most recently got to work on a virtual reality project, which is becoming the next big thing to require motion capture. Teamwork, attention to detail, technical training through animation and/or graphic design, and a strong foundation in math are important mocap skills.
Animation, Art and Patience
We, as consumers, have a hunger for convincing and realistic animation. And with the release of virtual reality, we are entering an age where all performances will soon be interactive. The use of motion capture is the best way to achieve this – and is why the job demand is growing.
Bill Miller, assistant professor of art at the University of Wisconsin in Whitewater, has seen an uptick of students entering the school's motion capture-related courses. "We are relatively new to it, but the university saw a growing market for it, and was luckily able to acquire our motion capture system through a grant five years ago." It's inevitable, he adds, that more and more universities will begin offering motion-capture training.
Through the use of UWW's mocap system and advanced HD motion capture studio, students are able to develop hands-on expertise in the technology and build expertise in audio, motion effects, filter effects, color and using color keying features to remove backgrounds, editing multi-track audio and audio effects.
Miller points out that students often arrive with misconceptions about the industry. "Because of mocap's growing popularity, most students are familiar with the image of a performer dressed in a suit with the motion capture sensors attached to it, but they don't always realize that is just one part of a much bigger process," says Miller. "The other misconception is that capturing movements is as easy as pressing the record button on the motion capture system. However, a performance shoot involves an entire crew, multiple takes, trouble shooting and patience to collect just a small amount of usable data for animation."
Although UWW's motion capture program is in its infancy, Miller says the school's long-term goal is for the system to be completely run by students and used to support education campus wide. For students looking for mocap programs, Miller suggests exploring your options and doing your research. "There are great programs through liberal arts schools, as well as technical schools."
Urmet Lepp recently took courses through iAnimate.net, an online animation school, which led to his current role as a junior animator at Remedy Entertainment [www.remedygames.com] in Finland, where he spends about 90% of his time working with mocap data.
"My instructor at iAnimate was the lead-animator in the studio where I'm working right now, so I guess I did well in the class and earned his trust," says Lepp, who recently relocated to Finland from Estonia, where opportunities in 3-D animation were more limited.
As a newcomer to the gaming industry, Lepp's advice to others interested in pursuing a similar career is to develop a solid background in animation fundamentals and to have patience, because the work can be tedious. "For the game industry, it definitely helps if you like to play games," he adds. "It gives you a better understanding of what a good game should look like."
Veteran Hollis-Leick is excited about the future of motion capture. "It gets more complex and more challenging each year, but that's also what makes it so interesting," he says.
Related Links
Conversation Starters
What types of skills are involved in motion capture-related jobs? Typically when a director yells, "Action!" scenes progress somewhat quickly. Do you think that is the case with motion capture? How does the pace differ from typical studio work?
Art professor Bill Miller mentions some misconceptions that students have about mocap. What are they? Do you have any other preconceived notions that color the way you think about jobs in this industry? Given what you now know and using the Related Links tab, discuss them with a group to see if your assumptions are accurate.
The article mentions that motion capture technology is advancing in industries like robotics, health care and sports. How might this type of work apply to those industries? Can you think of any others that would benefit from motion-capture technology?