Dear Mark Zuckerberg: Thoughts from Gen Z on the Future of Technology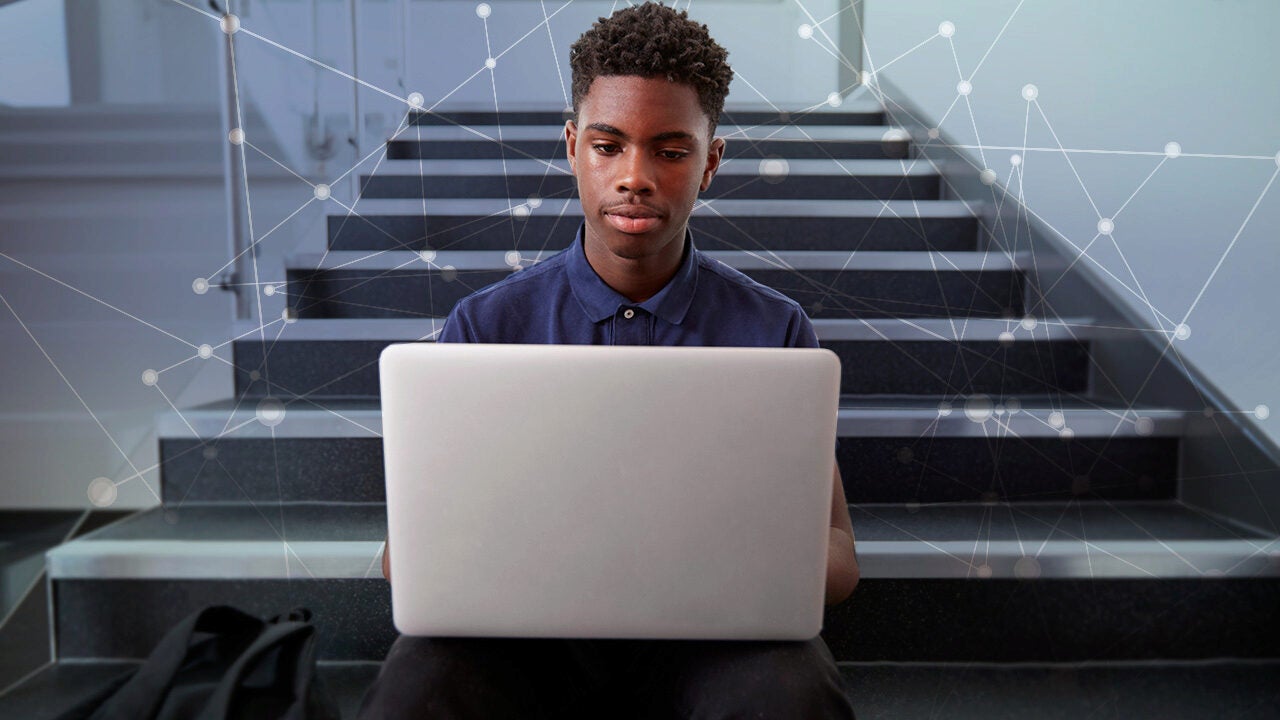 It's hard to catch a day when Facebook is not making headlines, especially when it comes to privacy issues. This week, the social media platform founded and run by Mark Zuckerberg, has been defending its data-harvesting techniques – namely, its practice of offering gift cards of up to $20 to FB users aged 13-35 in exchange for personal data. Where teens are involved (the company says fewer than 5%), the controversy deepens.
FB also just reported that 2.3 billion people worldwide used its platform in the fourth quarter of 2018, up 8.6% from a year ago.
Many of those FB regulars no doubt read Zuckerberg's public post on January 8, 2019, in which he wrote, "Every year I take on a personal challenge to learn something new. I've built an AI for my home, run 365 miles, visited every U.S. state, read 25 books, and learned Mandarin." This year, he declared, "My challenge for 2019 is to host a series of public discussions about the future of technology in society — the opportunities, the challenges, the hopes, and the anxieties." He then added, "I have a long list of people I'd like to talk to, but nothing nailed down yet."
Knowledge@Wharton High School thought we'd give Zuckerberg a jumpstart on his research by gathering insights on the future of technology from some of the most faithful technologists, the digital natives of Generation Z. Here, both high school and early college students offer their perspectives on everything from the role of technology in giving more people a voice (a KWHS favorite), to building an internet that helps people come together to address the world's biggest problems. We welcome readers to register and continue this discussion in the comments section following the article.
And now, voices from the digital generation.
Delphine Leoue Ngoko Djomo, 18
Freshman, University of Miami, Florida, U.S., and Pioneer of a Social Justice Grant Project
Future of Tech Topic: Technology and Policy
"Technology is becoming democratized at a rapid pace. It is no longer the tool or hobby of a few, but the core medium of communication, education and livelihoods of people across the globe. Technology is the way we do our finances. It is how we stay connected to the people closest to us who are the furthest from us. It is the way we engage with our political climates and media organizations. It is how we get our news. It is how we fall in love. It is how hundreds of thousands of people across the globe are lured into human trafficking.
As the future of technology becomes increasingly enmeshed with the fabric of our lives, it's important that we recognize the human aspect and impacts of computing, technology and beyond. Scandals like Equifax and Cambridge Analytica remind us how vulnerable we are in the eyes of technology that reduces us to data points and exposes our most private ideals for consumerist and political profit. The internet and other technologies have long existed without outside authority and free from many standards of regulation. If the future of technology is to remain open, safe and free for all, as well as adhering to common ideas about society, we must begin to regulate technology accordingly. The recent standards of the European Union for website privacy are a good step and example, but more must be done.
Technology is a wonderful way to give people control of their own lives and narratives. Stories can be shared to audiences of millions, taxes can be done from smartphones, thought leaders can engage in dialogue. But we must also make sure that it does not have the capacity to enslave and oppress people, especially those already marginalized by society. The gig economy is a great example: if someone Ubers as a full-time job, they should receive commensurate benefits; it's not like Uber cannot afford it, but we don't require them to. Thousands of examples exist. I think the future of technology is accelerating and outpacing regulation at a great harm to all of us. Our elected officials, tech company giants, and we as a populace need to do a better job of creating policy and regulations that uphold our moral standards and value, protect people, and place people over profit, no matter what."
Madhav Aggarwal, 17
Senior, Zurich International School, Switzerland
Future of Tech Topic: Technology and Debate

"As an avid debater at my school, I am concerned about how technology may be stifling the positive effects of debate while amplifying the negative effects. One of the main reasons I love debate is that it exposes individuals to different viewpoints and forces them to consider the validity of opposing sides in an objective manner, to the benefit of all who partake and the issue at hand. While technology generally increases interconnectivity (allowing us to potentially encounter more perspectives), it in practice results in more polarization and fragmentation. People can flock to chat-rooms, forums, YouTube channels, blogs, and so on, that cater to their viewpoints. Unless one deliberately seeks out ecosystems that run counter to their current opinions, people inevitably gather in environments that agree with their beliefs, or at the very least don't challenge them. On a broader scale, this leads to individuals increasingly interacting in echo chambers. This is detrimental to public debate and discourse, and some of its effects are exemplified by political trends in the U.S (there are other factors contributing to this, but I argue technology is acting as an amplifier). Thus, I believe that steps should be taken to expose individuals to wider varieties of views on the internet, no matter the topic."
Varun Sangal, 17
Senior, Union County Magnet High School, Scotch Plains, N.J., U.S.
Future of Tech Topic: Technology and Freedom of Expression
"The internet should continue to be a place where anyone can voice their thoughts, even if we disagree with their beliefs. Omitting certain viewpoints creates echo chambers and creates a greater divide among people because we aren't able to contemplate other points of view. Being open to new ideas and listening to other people's perspectives is how we learn more about each other and the world around us, closing the divide among us. If we start to control what ideas can be expressed, we will not progress forward as a society. Even the most outrageous conspiracy theories or provocative opinions have their place on the internet because it's important for people to have access to as much information as possible and to allow them to process it themselves. Regardless of whether we find certain beliefs to be offensive or not, if we start censoring any ideas on the internet, we will also inherently be violating one of the main principles upon which our country, and even the internet, was founded on: the freedom of expression. That is why it is vital that the internet continues to be a medium for the free exchange of ideas."
Julia Platt, 19
Freshman, University of Miami, Florida, U.S., and Atlanta, Georgia Native
Future of Tech Topic: Online Target Marketing

"In order for the internet to become a platform by which people can come together to address pressing, global issues, social networks and search engines need to discourage target marketing. When websites or search engines take users' data (search histories, order histories, previous social media posts) and use or sell this information to guide what ads, articles, posts, and so on appear on a user's screen, our society becomes increasingly polarized. For example, as one searches about left-wing politics, left-leaning and anti-right-wing ads and articles will begin to appear on the screen at an exponentially heightened frequency. When people can only see one side of an issue, it becomes more challenging to understand others' perspectives and empathize with them. Without this sense of empathy, one cannot understand all factors that an issue encompasses and cannot successfully make any progress in arguing, convincing, and compromising to solve the world's plethora of problems. Rather than polarize society, social media should exist as an objective platform on which people can post and search subjective pieces freely. Though a non-bias internet could encourage people to look up and follow sites and users with different view points and ultimately ameliorate efforts to improve the world, how an individual utilizes the internet is ultimately their personal choice."
Wesley Pergament, 16
Junior, Jericho High School, Long Island, N.Y., U.S., and Cofounder, TeenHacks LI
Future of Tech Topic: Technology Innovation
"There has been much concern with the direction that technology is heading. Some believe that it's erasing individuality and turning humans into consumers. Others say big tech corporations will take over and control every aspect of our lives. In my opinion, I think we are concerning ourselves with ideas derived from science fiction.
I cannot say if this is our future, but one thing is for certain: while we don't know the full potential of technology, we continue to forget how many communities in the world have comparatively so much less access. More than 1 billion people do not have access to electricity today, and that's just electricity! Think about every other technological advancement that we take for granted. Current technology reaches more and more people every day. Health care, water, housing, and food can be made more accessible through advancements in 3D-printing, computing, AI, internet, scientific research, and so on. For me, hackathons have been an amazing place where I can forget about everything and just concentrate on collaborating and creating. We still have so many areas to explore and I'm ecstatic to collaborate with like-minded peers and be part of the tech revolution that will tackle all of these issues. When people say technology is taking away jobs, I respond by saying that it is creating more than you or I can imagine."
Aneesh Shinkre, 18
Freshman, University of Miami, Florida, U.S.
Future of Tech Topic: Technology Education

"Out of 42,000+ high schools in America, only 2,100 are licensed to teach AP Computer Science. Most of these high schools are in affluent areas: if you look at most of the lower-income high schools, even an introductory class in computer science is non-existent. What this is doing is setting up a socioeconomic gap in the technology industry, where the innovation only comes from affluent individuals.
This issue is perhaps one of the most important in the 21st century – learning how our devices work should be a human right, not a privilege. We learn subjects like financial literacy to better manage our money, so why not educate students on "tech literacy" to better manage our technology? By expanding educational opportunities to people of all backgrounds, the future leaders of society will not only be more innovative; they will be more diverse, more ethical, and more mindful of the social value they're creating. The new voices we hear in the technology industry will be a lot more purpose-driven versus profit-driven. Expanding access to education in technology is one of the biggest solutions to many of the base problems seen in technology today. Managing globalization, automation, privacy, and security can all be traced back to developing an ethical, resourceful workforce that comes from many different walks of life.
The greatest challenges to technology aren't artificial intelligence, decentralized cryptocurrencies, or social media platforms: it's finding the right people to be in charge of them. Until we are able to expose people of all ages, genders, backgrounds, and upbringings to the technology industry, we cannot consider ourselves a technologically advanced society. All it takes is a spark of inspiration at a young age – and by providing those resources to youth across the nation, we can be the generation that makes that happen."
Joseph Gross, 16
Junior, Ransom Everglades High School, Miami, Florida, U.S.
Future of Tech Topic: Artificial Intelligence
"I believe technology is an incredible tool that we just don't know how to use to its fullest extent. Yes, I think technology should keep giving more people a voice, but I think there is still a long way to go before we truly know what our technology is capable of. Just like in the industrial revolution where there was an entire generation who went through the transition, unaware of the full potential of what they had, I believe we are in the midst of a digital revolution, one where we are the guinea-pig generation. We are just learning how to use our technology as a tool and to maximize our efficiency with technology.
When it comes to artificial intelligence, here's the way I see it. Keep allowing AI to automate things people do. While I understand this may be a controversial point of view, especially seeing as more automation will take away jobs, I believe that as we allow AI to automate things we do now, new fields will be created and consequently, jobs we probably can't imagine doing at this very moment, will become the norm. I am sure that during every great revolution, there were people afraid of change. I welcome it. I believe AI will pave the way for incredible new technology. With the automation of certain "busywork" tasks, we as a society can better spend our time being innovative — because one thing that I am certain of is that the human mind is unique. No machine will fully be able to replicate the mind of a human being, and it is the human mind that has the creative capabilities for more innovation. AI is just a tool, a vehicle and we, the human race, are the drivers. With AI in our future, the possibilities are endless.
The way to keep up the pace of scientific and technological progress across all fields, I believe, is to continue to encourage learning and global cooperation. The opportunity to see multiple perspectives is amazing and nowadays with the internet it is possible. Everything one could possibly want to learn is available along with chat rooms that encourage discussion. That I believe is the true potential of the internet: to unify our world to the point where there are no nationality barriers or ethnicity barriers or even race barriers. The internet will become a melting pot of ideas and it is through the spread of ideas that our world will achieve great things."
Related Links
Conversation Starters
Which perspective in this article do you find most thought-provoking and why?
Which perspective, if any, do you disagree with and why?
Let your voice be heard! Read Mark Zuckerberg's post (linked in the article as well as in Related Links), choose a tech topic to discuss, and write a few paragraphs expressing your views on that topic. Share in a group, and then post your most compelling thoughts in the comment section following this article.
How do you feel about Facebook's data-harvesting techniques mentioned in the beginning of this article? Read the TechCrunch article in Related Links and weigh in on the privacy issue.