Take 5: The Economic Impact of the Coronavirus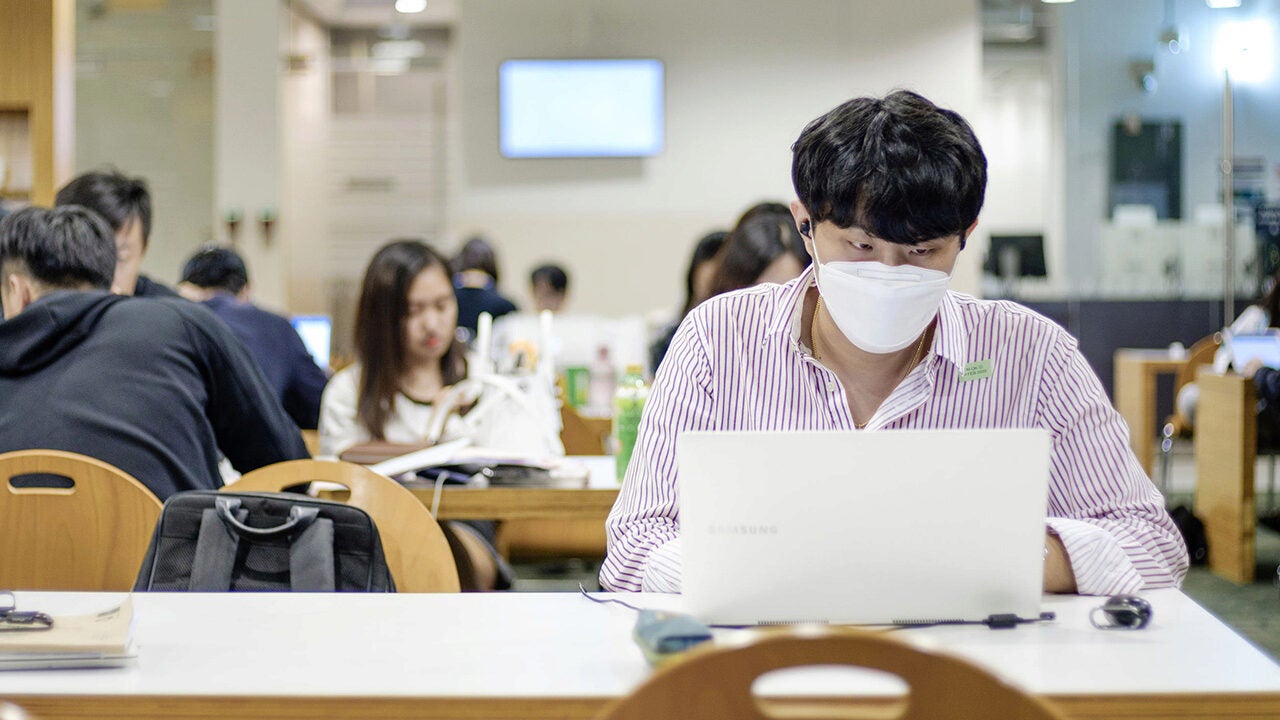 The Wharton Global Youth Program that runs the Knowledge@Wharton High School online business journal and programs for pre-college students, is experiencing fallout from the coronavirus outbreak that emerged in China in December and has brought the world's second-largest economy to its knees. In the past two weeks, for example, our Global Youth team has traveled to Brazil and India for the Region 4 and Region 2 Finals of the annual KWHS Investment Competition. But due to the virus, we have had to scramble to reorganize the Region 1 Final, held each March at the Penn Wharton China Center in Beijing. We now plan to hold the competition entirely online in the next few weeks.
Meanwhile, the participating high school students in China are literally on lockdown. We reached out to a few of them to see how they were doing. "I live right in Wuhan (where the outbreak started), so currently I have been staying at home for over one month without any outings," says Yangyang L., leader of one of the Region 1 top 12 investment competition teams from WHBC of Wuhan Foreign Language School. "My father is a doctor who was sent to manage the patients infected by the virus, and according to him the work he has undertaken in the hospital is extremely difficult…Our city remains closed, and many competitions and tests, including AMC (math), March SAT and TOEFL, have been cancelled in the last two months. Our daily life is greatly affected too, with hard-to-buy and expensive vegetables and hardly any shopping or eating out."
Added Charles C., leader of the Region 1 investment competition team Bitcoin from the Shanghai Pinghe School: "Due to the virus, my high school has put off the time for students to return to school. Instead, we will be having online courses. I fully understand the situation that the country even the whole globe is facing. Stay at home and avoid all contact is everyone's duty and should be strictly obeyed."
While 99% of coronavirus cases are currently in China, the outbreak is starting to spread, sparking great volatility in the stock market. We turned to our sister publication, Knowledge@Wharton, for some Wharton analysis about how the coronavirus – named COVID 19 — is impacting the world economy. Here are five quick insights from Wharton professors:
"This has many economic implications," says Wharton management professor Mauro Guillen. "It has implications not just for China but for the entire world. The world depends on Chinese growth," he says, citing both the country's supply-chain role and consumer buying power. Base ingredients for key products like aspirin, Ibuprofen and antibiotics come from China, which could impact the availability of those products in coming weeks.
"The long-term repercussion quite apart from whatever happens now is that we've got a source of risk we hadn't thought about," says Marshall W. Meyer, a Wharton management professor emeritus who consults in China. "My view is there is going to be a big adjustment of global trade patterns unless we are really lucky and [the virus] goes away very quickly."
Will the coronavirus cause companies to look at China differently in the future? "They are very likely to do so," says Howard Kunreuther, co-director of Wharton's Risk Management and Decision Processes Center and professor emeritus in the operations, information and decisions department. In research with Wharton professor Michael Useem for their recent book Mastering Catastrophic Risk: How Companies Cope with Disruption, the authors contacted chief risk officers and leading executives at more than 100 S&P 500 firms on the most adverse risks they had faced in recent years. "Every one of them said we are now paying much closer attention to the potential consequences of catastrophic risks than in previous years because they are happening more frequently: the 9/11 terrorist attacks, the 2008-2009 financial crisis, the 2011 Japan trifecta (earthquake, tsunami and nuclear accident) and more intense natural disasters. Firms are now engaging in enterprise risk management to reduce the likelihood and consequences of future adverse events that will affect their operations and are asking questions, such as how safe is it for us to operate here?"
Is there something the U.S. can and should be doing beyond the $100 million that the U.S. government says it is prepared to spend to help China and other countries where the epidemic has spread? "It's already daunting for China to be coping with this, but we have a trade war going on, and it would actually be in the best interest of the U.S. to stop the trade war" with China, says Guillen. "It would create a lot of goodwill and would give us a good relationship as opposed to a confrontational one…The U.S. can seek an agreement, but from a high moral ground — as in, 'we know you are in trouble, let's see what we can do about it.'"
"Many of us have been saying for years that it's only a matter of time," says Penn professor of medicine and infectious disease specialist Harvey Rubin, referring to the arrival of a serious epidemic or pandemic. "If we are lucky and this starts to abate and the mortality is relatively low, it's unfortunate for the people who are sick and died, but next year or the year after something else could happen. The world needs to have not only medicine and health care infrastructure but also economic and information infrastructure. If there is some message here, it's that this is totally predictable."
Related Links
Conversation Starters
How does the concept of risk factor into the economic discussion of the coronavirus?
Professor Mauro Guillen says, "It would actually be in the best interest of the U.S. to stop the trade war" with China. Do you agree? Why or why not?
Have you been impacted by the coronavirus? Share your story in the Comment section of this article.