Our 2020 Investment Competition Global Finale Ends in a Tie for First Place
Friday, May 8 was a big day for the Wharton Global Youth Program team – and for 12 other high school student-led teams around the world – with the first-ever virtual Wharton High School Investment Competition Global Finale.
The following teams were selected as the champions of the 8th annual, 2019-2020 Investment Competition – a tie for first place and a second-place winner:
1st Place: East Capital K, United World College of South East Asia, Singapore
1st Place: Over the Moon Investments, Maclay School, Florida, U.S.
2nd Place: Eagles Value Added, Graded American School of São Paulo, Brazil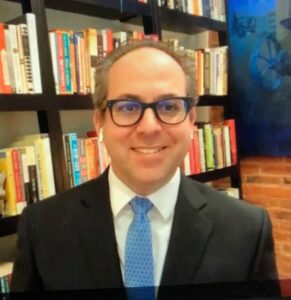 This year's Global Finale, held via live virtual conference on Friday for nearly 100 participants, was the culmination of a financial competition for high school students and educators around the world that began more than six months ago, with student teams managing portfolios of $100,000 in virtual cash and building unique team investment strategies. Teams are judged on the strength and creativity of their strategies, not on the amount of money they make in their portfolios.
Through the course of this year's competition, which kicked off on October 7, 2019, judges chose the top 46 teams to compete in four regional final events – two held in person in Brazil (sponsored and hosted by BTG Pactual) and India (hosted by Infosys in Bangalore), and two held virtually due to the COVID-19 pandemic, primarily for students from China (sponsored by China Merchants Bank) and the U.S. (supported by Aberdeen Standard Investments). The top three teams from each of those events – for a total of 12 finalists – submitted final video presentations and answered questions from a panel of judges during the Global Finale on May 8.
"I hope you saw that the field of finance is not just about making money; it's about helping people achieve goals that they want to achieve in life."— Thomas Luddy, Global Finale Judge
The winners, undaunted by the new virtual format, expressed their excitement and appreciation. "My team and I are still shocked by our victory, considering we had only participated from the start as an opportunity to challenge and extend ourselves, free of any pressure to win," said Kevin Z., team leader of East Capital K from Singapore. "We are incredibly humbled by the amount of talent that surrounded us throughout. My biggest takeaway from the competition wasn't just a deeper knowledge into financial and investing concepts, but also the valuable skills in more effective leadership, and a new set of relationships borne out of a deep yet rewarding cycle of challenges and successes."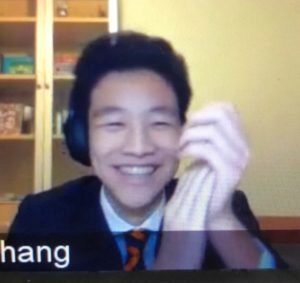 The KWHS Investment Competition Global Finale judging panel included Caitlin Cronin (W'17), a junior analyst on the Alternative Investment Strategies team of Aberdeen Standard Investments; Paul Gordon (WG), a managing director of Anchorage Capital Group LLC; Thomas Luddy (WG'76), retired in 2019 from his position as vice chairman of Global Investment Management of J.P. Morgan Chase & Co.; and Muk Rao, a product manager and architect at Wharton Research Data Services (WRDS), which operates OTIS, the Online Trading & Investment Simulator used in the investment competition.
The judges took a moment during the Global Finale to reflect on the students' competition journey. "Watching the hard work you all put into this competition was truly awe-inspiring to me," said Luddy, who spent 42 years with J.P. Morgan Chase and held numerous key positions in the firm, including global head of equity, head of equity research and chief investment officer. "You should be really proud of what you accomplished here…I hope that you saw that the field of finance is not just about making money; it's about helping people achieve goals that they want to achieve in life."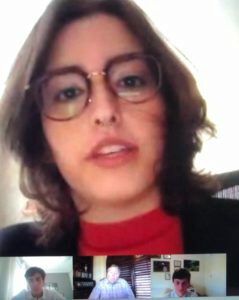 Reshma Sohoni (ENG'98 W'98), who studied economics and engineering at the Wharton School and Penn Engineering, also joined Friday's virtual event to say a few words to the teams, all of whom built their investment strategies around her client profile. "Clearly, you all had fun with the project. I saw some creative themes and slides," she noted. "I loved the teamwork; everyone contributing their areas of expertise…and I was blown away by the strategies and some pretty impressive math."
In addition to receiving trophies, this year's winning teams were awarded access to participate in a new online game, The Saturn Parable, a simulation created by Wharton Interactive that teaches leadership through an interstellar mission. This is one of many new online learning opportunities that the Wharton Global Youth Program is now offering to high school students.
During the May 8 Global Finale, Serguei Netessine, Wharton's vice dean of Global Initiatives and the Dhirubhai Ambani Professor of Innovation and Entrepreneurship, said, "Usually I talk about how the Wharton School is the best business school in the world…I'm happy to say we are now the best virtual business school in the world. In these unprecedented times, we very quickly moved about 650 courses that we teach in the spring online. We moved multiple activities online, including this competition."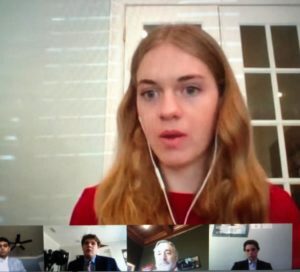 On June 1, 2020, the Wharton Global Youth Program will launch registration for the newly named 2020-2021 Wharton Global High School Investment Competition, and along with it some important changes to the game. For one, the OTIS online trading simulator that students use to build their portfolios for the competition will be replaced by the more innovative and streamlined Wharton Investment Simulator (WInS). Other changes include a more active role for educators in the competition, as well as an updated and comprehensive investment competition curriculum to help support educators in teaching students important investing concepts.
Visit our Wharton Global High School Investment Competition website for more details and to register for the latest competition. Registration will end on September 18, 2020 and trading will begin on September 28!