The Value of a Summer Job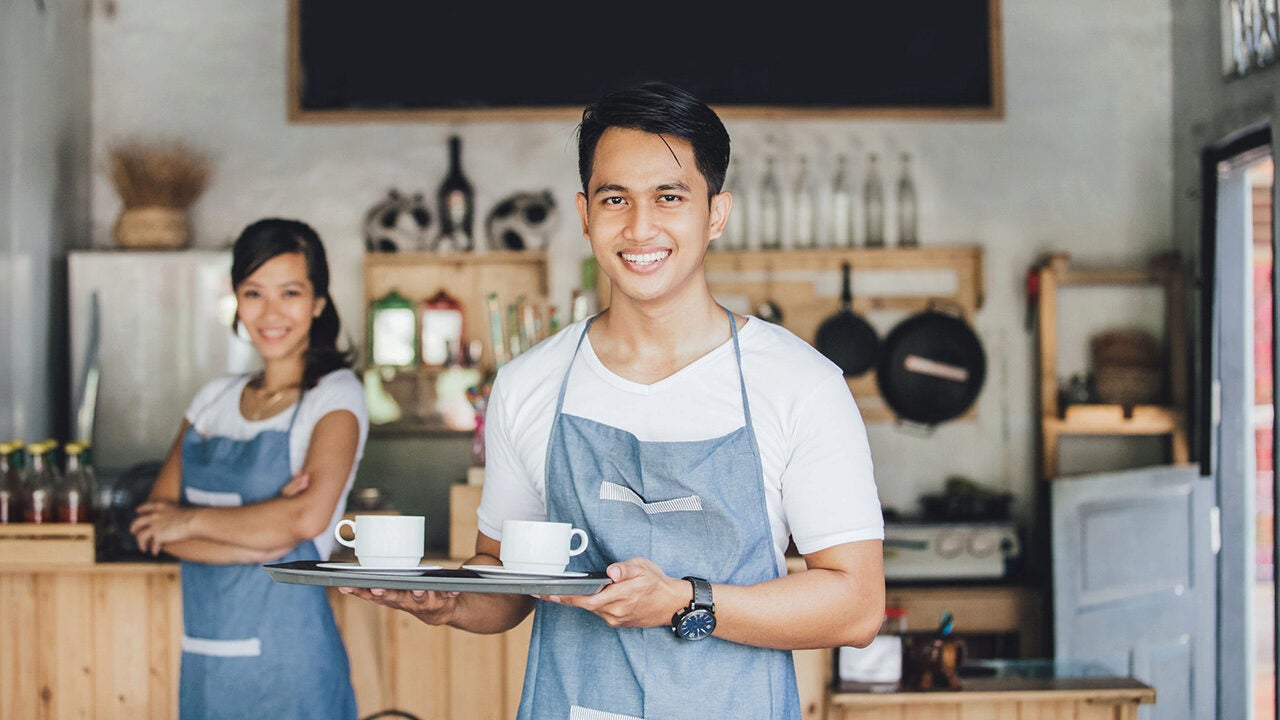 Economists love labor-force statistics, those numbers that help them determine all kinds of things about the improving or declining health of the economy — unemployment rates, new jobs, emerging job sectors, and so on. It was unsettling this spring when more than one newspaper headline heralded "The Death of the Summer Job."
Competition from the College Application
The summer job has long been a way for teens to dip their toes into the workforce, begin to earn paychecks, and start to understand what it means to work for a living. Experts see it as a valuable first step toward becoming a full-time employee and to also begin saving money for your future.
However, labor-force statistics suggest summer jobs may not top the high-school-student priority list. According to the U.S. Department of Labor, last July only 4 in 10 teens were in the labor force, compared with about 7 in 10 in July 1978 – and this is while all the other labor market statistics for older people have been getting stronger.
Teen labor force numbers have been on the decline for decades. Many believe that summer job opportunities have been replaced by internships and volunteering that are thought to strengthen college applications, and lots of extracurricular activities – especially for those kids who have the financial means not to have to work. Paul Harrington, a professor at Drexel University's Center for Labor Markets and Policy in Philadelphia, and an expert on this issue, told NPR's The Indicator business podcast on June 29, "The higher education system now, I would argue, punishes high school kids for working because the rewards in high school for college admission are not work-related. They're…community service, that sort of thing and…extracurricular activities."
Harrington and others have been lamenting the decline of summer jobs among teens, pointing out that they are invaluable preparation for employment later in life. What's more, summer jobs teach so many key money skills, from earning a paycheck and learning to understand things like gross pay and net pay, to making choices about saving and spending. Many employers will deposit your paychecks directly into your bank account, a convenience that helps support savings. For those teens that haven't yet opened an account, this is another summer-job advantage. Now's the time to open one, as you begin to make smart financial choices for your future.
A big believer in the power of the summer job – as a hands-on financial education, as well as a skills builder – KWHS did some on-the-street research to find teen workers. We are happy to report that in many ways the summer job is alive and well. And we were reminded of another skill that makes the summer job difficult to replace: work ethic. This basically means that you show up on time, work extremely hard, dazzle your employers, and develop an internal drive to succeed, no matter what the task.
Buttered Toast and Better Skills
We recently met Katherine Paulino, a 17-year-old rising senior at Bodine High School for International Affairs in Philadelphia. Paulino is spending a big part of her summer waitressing at the T&N Homemade Kitchen restaurant in Northern Liberties, Pa., U.S. "This is my first job," says Paulino, who hopes to go to college to major in marketing or management. "I decided to take this job because I've never had a real job before, I didn't have any immediate summer plans, and I wanted to make my own money. My goal is to save enough money to buy a new phone, so I would need a job to do that."
Paulino's job duties include taking orders, working the cash register to ring up customers, bagging food and helping the cook in the kitchen, primarily by washing dishes and making buttered toast. "I think I'm learning valuable skills when it comes to working with others," she says. "I feel like I've bettered my collaborative skills and communication skills. In school I'm working with people my age, which is fine but can become repetitive and can only teach me so much. At my job, I am the youngest person there and that factor has not been an issue so far. But it's nice to work with someone with a different mind set than you. Also, I am gaining more things to put on my résumé. When I get to college, I will be able to say I've had a job before and know how to be a cashier, so I can get a job more smoothly. To earn my own paycheck is really satisfying and makes me feel accomplished. I work hard and I do my job very well, so I know I deserve to be there and earn my own money."
While Paulino has more of a traditional summer job, it's important to remember that you have lots of options to enter the workforce. Candace Fowler, a long-time saver and a writer for Money Crashers, a personal finance blog, says, "Working part-time, even if that just means taking on irregular gigs when you're not in class or working toward your academic goals, is crucial to your efforts to build a savings cushion before and during college."
Fowler adds, "Look for opportunities that play to your personal or academic strengths. If you have a knack for writing or graphic design, look for freelance projects in those fields. If you're a gifted communicator, seek out tutoring work in your strongest academic disciplines. None of these opportunities need to monopolize your time. Those requiring specialized knowledge, such as tutoring, pay significantly more than minimum wage, meaning you can earn a decent paycheck with as few as 10 to 15 hours of effort per week."
It's not too late to get a job this summer, which you might classify as an enrichment program with long-term employment and financial-literacy benefits. Where will you work?
Related Links
Conversation Starters
Do you work a summer job? Is it a valuable experience? Why or why not?
How do you feel about the argument that fewer teens, especially those with money, are working jobs because they are doing activities to bolster their college applications? Do you feel they're missing out?
High school is a particularly important time to begin developing money skills so you can make informed decisions later about your finances. Are the activities that you choose to do outside of school helping to build your financial literacy? Share your experiences in the comments section of this article.