Educator Toolkit: Paying for College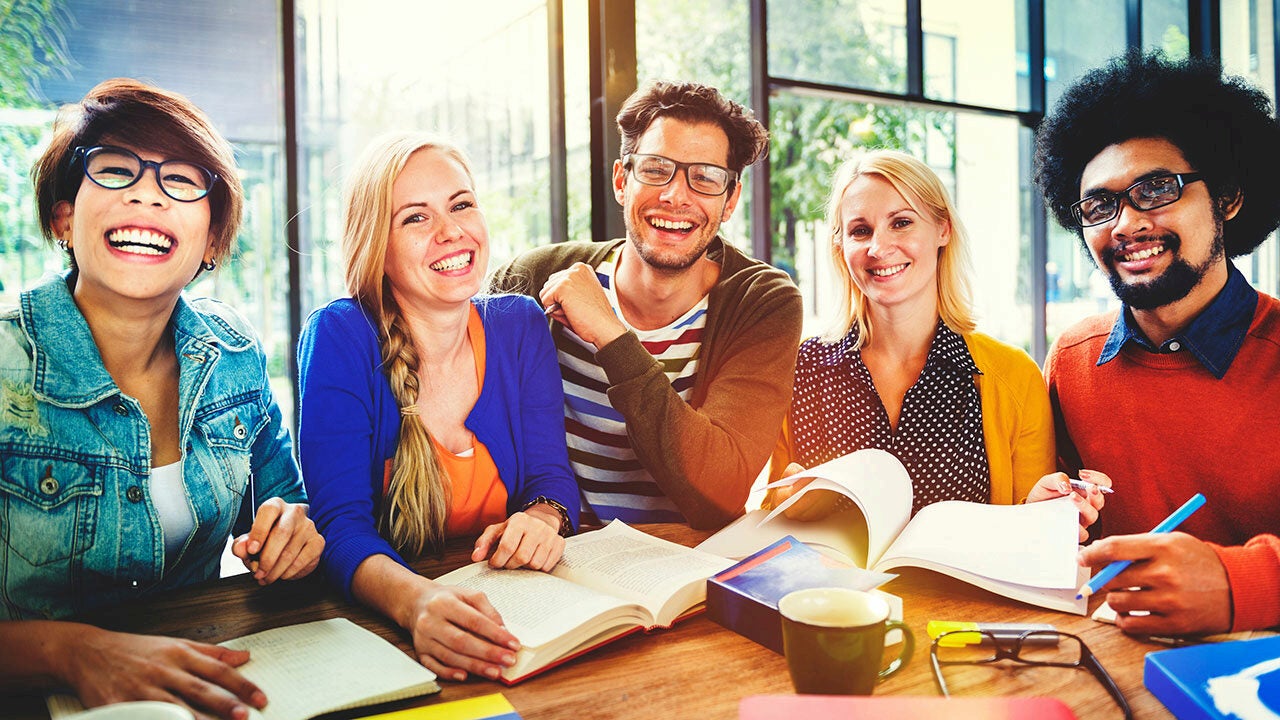 Why This Matters Now
As students return to college campus to deepen their knowledge on all kinds of topics, the harsh reality is that many are also falling deeply into debt. In the last decade, college-loan balances in the U.S. have jumped more than $833 billion to reach an all-time high of $1.4 trillion, according to a recent report by Experian. The average outstanding balance is now $34,144, up 62% over the last 10 years. In addition, the percentage of borrowers who owe $50,000 or more has tripled over the same time period, according to a separate report by the Consumer Financial Protection Bureau. Paying for college is a critical stop on high school students financial literacy journey – everything from understanding the higher education landscape to distinguishing between principal and interest on a student loan. At the very least, students need to better understand what their lives will look like after college in order to appreciate the impact that student loan debt could have on them.
Resources
Podcast Series
Managing College Costs and Debt
Paying for college is a valuable topic for discussion among both educators and students. KWHS and PwC US have collaborated on a series of audio podcasts to help familiarize teachers, parents and others with all the issues inherent in the economic value of a higher education. Students are faced with ever-rising tuition costs, staggering student-loan debt, a difficult job market and the inevitable question: Is college worth the investment? With the help of a PwC executive and Wharton expert, this four-part podcast series explores the value of higher education from different perspectives, and includes answers to direct questions from high school teachers around the U.S. "The most important thing for parents who are thinking about the investment in college is, will my kid graduate and do it on time?" suggests Wharton professor Peter Cappelli. This podcast is a great resource to educate anyone who wants to learn more about the challenges and opportunities related to paying for a college education.
Lesson Plan
How to Minimize Student Loan Debt
Zina Kumok, a regular contributor to the Knowledge@Wharton High School business journal, graduated from Indiana University a few years back saddled with $28,000 in student-loan debt, $350 in minimum monthly payments and a $28,000 annual journalism salary. She was struggling financially. She scraped and saved and paid that debt off early, and learned a few things along the way. She is devoted to helping high school students know what they are getting into so they can make informed decisions about their finances and their future. This lesson plan does just that. Created in 2017 by high school personal finance educator and expert Brian Page, it includes a comprehensive budget template, worksheets and scenario guides to help students understand the world of loans and debt so that they can make better choices.
Hands-on Learning
Story-telling is a powerful way to understand financial realities. Assign students the KWHS article Smart Money – and College – Decisions Sometimes Require Sacrifice about a Florida high school student who was accepted at 20 colleges and chose to attend a school based on the financial impact it would have on her life. It was not an easy decision, but in the end it saved her money. Divide students into groups and have them use the conversation starters, related links, comments section, and other resources provided with the article to explore college savings and decisions about making sacrifices for the sake of financial health. The article also addresses different ways to save on the college experience, such as dual enrollment programs. Do the students agree with Emily's choice? This could be a great topic for debate within the classroom – get them talking to get them thinking.
Video Glossary
Provide an extra layer of learning for your students with our video glossary. Here, Wharton professors define terms: Budget, Compound Interest, Debt, Debtors, Interest Rate, Return On Investment, Supply and Demand
KWHS Quote of the Month
"I told myself I wouldn't take out more than $30,000 in loans because I didn't want to take out any more than my starting salary would be after college. But nobody told me that when you make $30,000 starting out, this is how much your monthly salary will be and this is how much your student loan payment will be. I ended up paying $350 a month for my minimum payment, and when you're making $28,000 that's a really big chunk. I wish prospective college students understood a bit better what their life will look like after college." – Zina Kumok, Student Loan Survivor and Personal Finance Blogger