4 Questions for Gen Z Mask Entrepreneur Elvis Zhang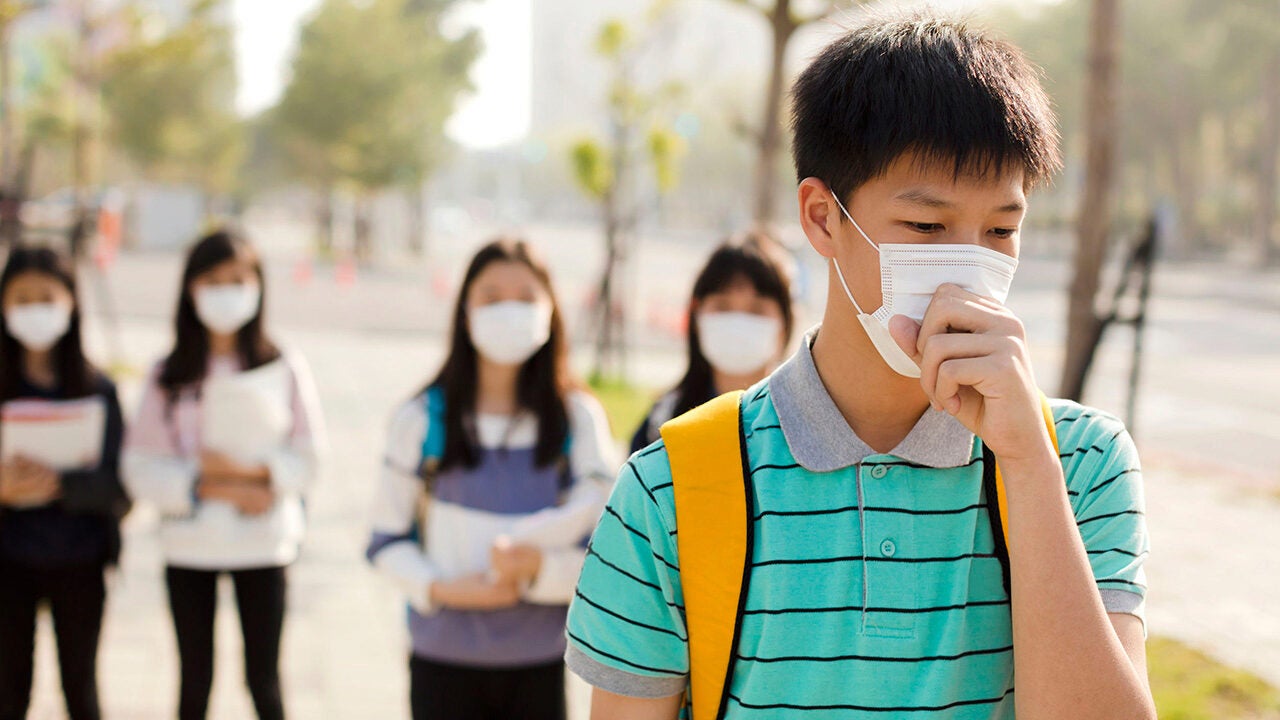 At the age of 19, Elvis Zhang was the youngest among the 2018 class of Forbes 30 Under 30 successful people in business, as the founder of Oxy2, a technology design company with both for-profit and non-profit divisions.
In an interview with Knowledge@Wharton High School, Zhang, a native of China who graduated from The Shipley School in Bryn Mawr, Pa., in 2017, talked about his innovative products, including Oxy Facewear, a biodegradable mask designed for everyday use to protect wearers from breathing in harmful air pollutants. Zhang was passionate about urban living – and more specifically, his China home. "I grew up in Hong Kong and Shenzhen, which really shaped my worldview," he said. "In general, I think we should start concentrating on cities. People tend to underestimate how fast trends will come, and when they do come, it will be too late. New technologies have transformative power to make cities more effective and make people's lives more efficient."
The outbreak of the novel coronavirus in recent weeks (which began in the city of Wuhan, China) has all but shut down the country, infecting thousands and killing more than 1,300. Urban livability, in which Zhang is deeply interested, is part of this story. Jonathan Quick, author of The End of Epidemics, told our sister publication Knowledge@Wharton, "One of the factors that accelerated Ebola [a virus], and it accelerates influenza and others, is being in major cities. It's the crowding."
We checked in with Zhang, now 21, this week to find out his thoughts on the crisis in his country, and how, as an entrepreneur with a related product, he acted to address the problem.
Knowledge@Wharton High School: Can you update us on Oxy2? How has the company evolved since 2018?
Elvis Zhang: Oxy2 was acquired for $20 million at the end of 2019, thanks to our steady growth in 2018 in regions like India and China [Zhang previously mentioned deep distribution relationships with Siemens, 3M and other major companies]. However, we retained the intellectual property rights for the nonprofit business. This vehicle has been our primary effort to provide support for the regions in China affected by this epidemic.
KWHS: How has the outbreak of the coronavirus impacted your business? Your masks were originally designed to protect people from environmental pollution. Had you considered the medical market for your masks, as well?
Zhang: While Oxy2's proprietary technology focuses on pollution protection, which is quite different in chemistry and material from viruses, we still have very similar manufacturing processes and related domain knowledge. In addition, we have a significant amount of access to manufacturing and distribution resources, and we have deployed those resources heavily for manufacturing medical masks and other supplies since January when the virus started.
KWHS: Have you partnered with hospitals in China?
Zhang: Many hospitals in Wuhan, China, have reached out for medical supplies and other resources. We are partnering with five hospitals in Wuhan that have the most patients. We are not planning to make any profit from this partnership. The epidemic is of tremendous importance to me and my family, and I'm just grateful that we are able to help the doctors in those hospitals. We are taking full advantage of our factories in Shenzhen, Zhuhai, as well as manufacturing partners in Korea and Japan. Through resources of Oxy2 and partners, we have together manufactured 500,000 surgical-grade masks during the past two months and are working with the local government to fully distribute them in hospitals and communities.
KWHS: In our previous interview, you urged today's youth to "be present and observe how people are occupying a space, how they're behaving, and what problems you see." What are your thoughts on pandemics and their effect on the global economy?
Zhang: Global health is one of my biggest motivations to do what I do. While this epidemic has caused serious damages to many communities and an alarm for China's emergency response and local governance system, I am humbled by the response of the people, doctors and supporters. I've never been in a frightening situation like the one the people in Wuhan are facing. But if I ever am, I just hope I can handle it with the courage and grace that they are.
Another telling story of this epidemic shows the lack of medical infrastructure to respond to infectious diseases. The problem is not the lack of scientific progress, but rather a lack of capital to fund these pipelines because it's more difficult to commercialize. To me, unmet health care needs should drive capital, not the other way around. As a result of that, I have been working on a new impact-driven health care fund to provide resources for biomedical technologies that will have a large impact on society.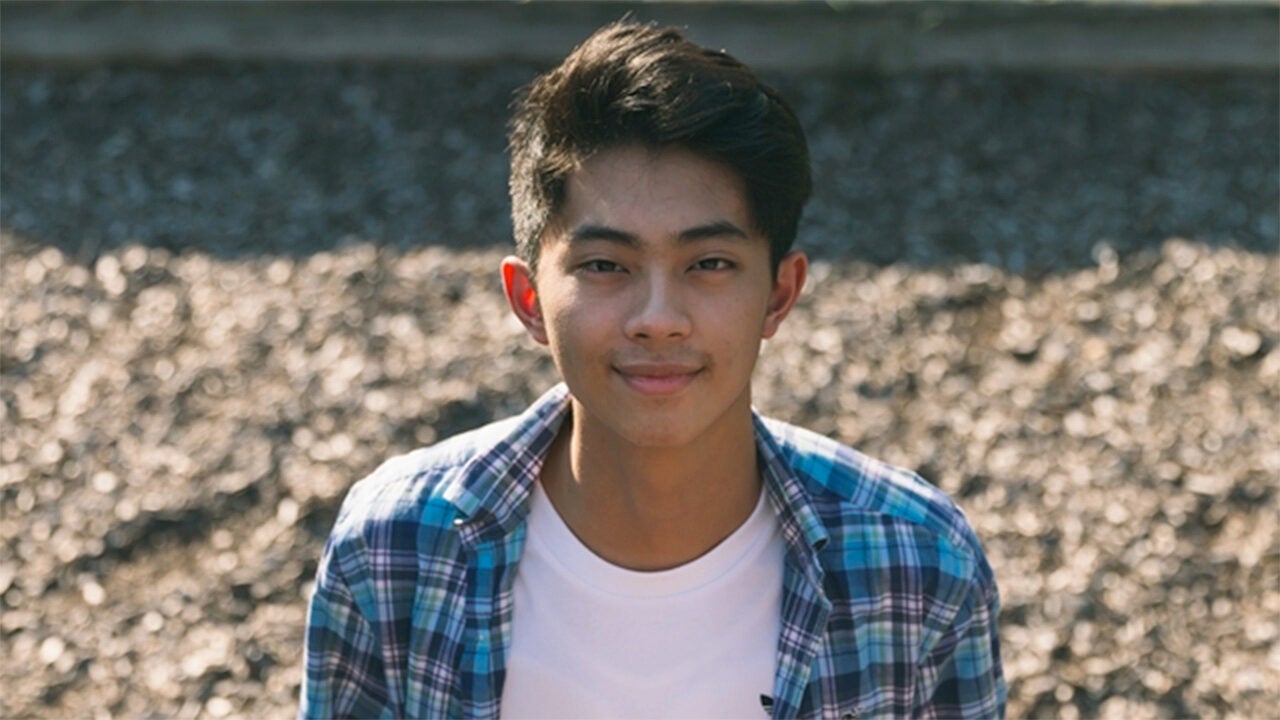 Related Links
Conversation Starters
Would you describe Elvis Zhang as a social entrepreneur? Why or why not?
Elvis Zhang says, "Another telling story of this epidemic shows the lack of medical infrastructure to respond to infectious diseases. The problem is not the lack of scientific progress, but rather a lack of capital to fund these pipelines because it's more difficult to commercialize." What does he mean by this?
Do you have ideas or stories related to the coronavirus outbreak? Log in and share them in the comment section of this article.