From Pizza to Finance, Students Talk about Joining the Family Business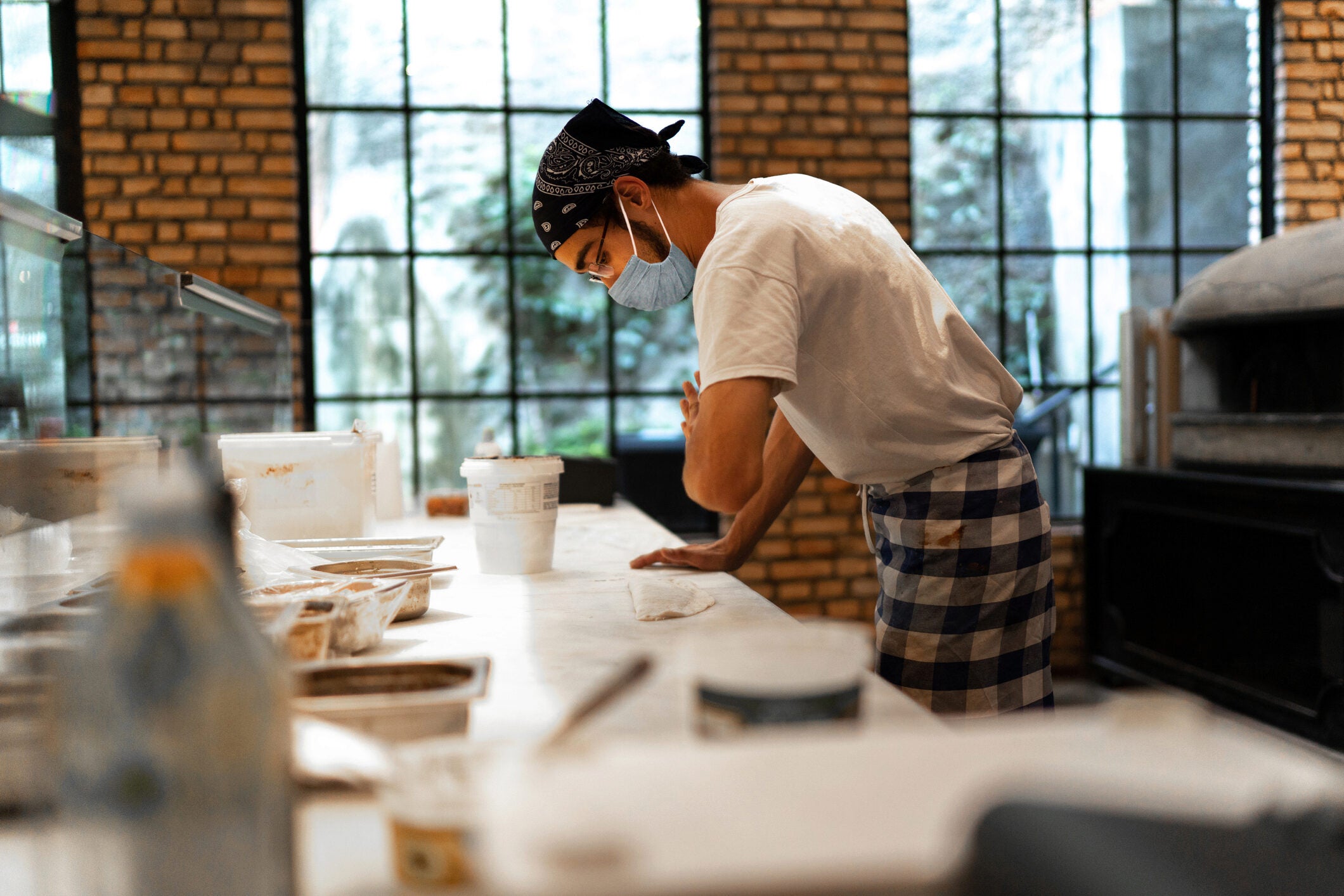 In 2021, Yusuf A. began a new phase in his life: working for the family business.
The high school student from New Jersey, U.S., started spending time on the weekends at his dad's pizza place, taking food orders by phone and preparing pizzas for delivery. While Yusuf's dad had long worked as a chemist, he had recently decided it was time to leave the office and get into small business ownership.
Yusuf wanted – and continues – to do his part.
"I'm always there to assist if they need help," says Yusuf, who plans to pursue a different career after college. "Sometimes I get to work with my dad, which is pretty cool. And there's an element of trust and unity when I'm working there. It's more comfortable working at the family business rather than working somewhere else. I also feel like I put in full effort because it feels like my business."
Yusuf is just beginning to experience – and appreciate — the family business culture: hard-working and tied to the values and vision of the head family member. And as the next generation, he is also bringing a unique perspective to how the business operates, like knowing the technology used for advertising their products, understanding the customers who are often his age, and even problem-solving around the struggle to keep consistent workers in the shop.
A Cohesive Mindset
Family business can range from a small retailer like Yusuf's pizza restaurant, to large multi-business-unit international corporations. The challenges, while different in scale, can be similar in theme. "When family business makes decisions, yes, business issues are a factor, but so are family issues; they are entangled," says Raffi Amit, academic director of the Wharton Global Family Alliance, a research center at the Wharton School, University of Pennsylvania. Dr. Amit helped demystify family succession in a recent Global Youth article.
The more perspective someone can gain outside the family fold, the stronger their capacity to help navigate the distinctive family-business terrain. Genna Zimmer, a Wharton executive MBA who helped lead REED Jewelers (founded by her grandfather after World War II) through the COVID-19 pandemic, told Wharton Stories, "My goal was to eventually become a senior leader at REEDS, but I wanted to work in all areas of the business first, and our external board of directors had always recommended that I either get an MBA or gain more experience at another company."
Wharton Global Youth called on a few current Wharton graduate students who are aspiring to be the next generation working in their family businesses. They are at a turning point in their careers, having developed skills from other jobs, as they now consider joining the family enterprise. What will they bring to the role and what issues will they focus on?
Perrin "Tyler" Bulakul is part of the fifth generation of his family business, The Brooker Group, a Thailand-based financial advisory, real estate consultancy and capital management company founded in 1888. "My background prior to Wharton has been in finance — investment banking and private equity — so I plan to leverage those skills to help make investments on behalf of the family," says Tyler, who is co-founder of the Wharton Family Business Club, a platform for students preparing to work in their family businesses. Tyler will return full-time to the financial-services arm of Brooker after he graduates with his Wharton MBA in spring 2022.
"The landscape is constantly changing and it is important to be up to date on best practices."-Mackenzie Lucas, Wharton MBA Student
Tyler places a special emphasis on maintaining unity at Brooker. "As the family business and members grow, things become more dispersed and the family business does not become as tightly-knit," he notes. "Maintaining this cohesiveness can be hard and is a challenge we continually try to address. In addition, as the family business grows, there will be non-family-member involvement. Integrating non-family members is just as important, if not more."
'Always Be a Problem-Solver'
Mackenzie Lucas has been thinking a lot lately about her family business legacy. Her grandfather Ray Westphal founded Vertex, Inc., a corporate tax software company based in Pennsylvania in the U.S., in 1978. The company is public but family-controlled, meaning a majority of the shares are owned by family members and there is preferred stock granting all voting rights to family members. Someone outside the family now leads the 2,000-employee enterprise.
"I'm planning to one day sit on the board of the company. I am also considering having a full-time job there at the executive level, although I'm not certain that is the path I want," says Kenzie, who worked in consulting prior to her Wharton MBA program as a way of intentionally building her business skills. She also helps lead the Wharton Family Business Club.
As she looks toward her position on the board of directors, Kenzie is especially concerned with corporate governance, or the rules, practices and processes used to direct and manage a company that also guide decisions about all the ways it operates. "I think governance is critical," she notes. "My family has spent a lot of time to develop family assembly meetings and have a structure in place to be able to address possible issues. With an initial focus on governance, a family can be empowered to tackle upcoming challenges in a stronger, more effective manner."
Both Kenzie and Tyler urge youth who might be considering a stint in the family business someday to express interest early. This will ensure that you can be mentored regularly by the appropriate people inside the business. "Growing with the business is a great way to integrate seamlessly when the time comes," says Tyler, who adds that both family trust, as well as executives who are constantly thinking about the longevity of the business for future generations, rather than just maximizing short-term profits, help to make the family-business sector especially strong.
And, much like Yusuf is brainstorming solutions to the labor shortage at his dad's pizza shop, the next generation should embrace innovative thinking. How might we do this differently – and better? "The landscape is constantly changing and it is important to be up to date on best practices," says Kenzie. "Likewise, it's important to keep in mind that family businesses may operate differently than another company, so the ability to be flexible and adapt certain strategies is useful. Always be a problem solver."
Conversation Starters
Do you work for the family business or are you planning to one day? Share your story in the comment section of this article.
What does Kenzie Lucas mean when she says, "With an initial focus on governance, a family can be empowered to tackle upcoming challenges in a stronger, more effective manner."?
Dr. Amit says, "When family business makes decisions, yes, business issues are a factor, but so are family issues; they are entangled." Why do you think maintaining cohesiveness in a family business can be challenging?