The Business of Bling: News from the Diamond Trade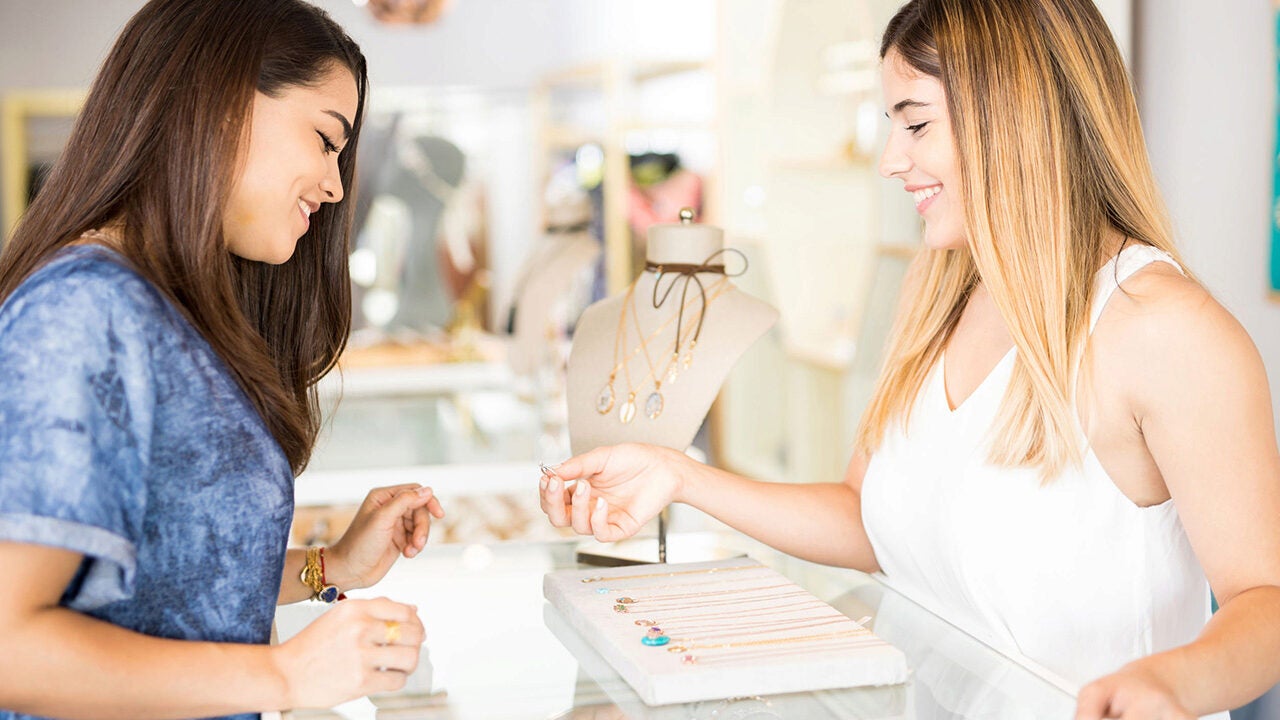 Valentine's Day on February 14 often means heart-shaped chocolates, flowers and lots of bling. In fact, it's a booming business. Americans will spend nearly $21 billion on sweet things for their sweethearts this year, according the National Retail Federation. And the biggest chunk of that change — $3.9 billion — will go toward something sparkly. Jewelry purchases top the list, especially diamonds.
So, in honor of the queen of all gems, here are some developments and trends transforming the diamond business – and its many facets.
Brilliant Discovery. A 17-year-old high school student from Edmonton, Ontario, Canada, has been dazzling diamond industry geologists in recent months. Through a research program at the University of Alberta, Hamdi Ali discovered a new way to extract rough diamonds from rocks without damaging them. Using technology known as a SELFRAG, which shoots high-voltage pulses into rock, Ali was able to preserve 10 diamonds that would have otherwise been destroyed through more traditional cutting methods. Experts acknowledge that it's an important finding in the business of diamond mining. Margo Regier, Ali's graduate student mentor, told the local news station, "You don't need to have a PhD to do good scientific research. You just need to have a new idea and you just have to work hard to make sure it happens."
Consumer Power. Like ethically sourced coffee and sustainably made blue jeans, diamonds are being subjected to the same scrutiny from shoppers who are aware of the larger impact of their choices and who want to make purchasing decisions that are good for the environment and society. Generation Z and millennials are leading this consumer trend, in which today's shoppers are particularly interested in diamonds that are ethically sourced, ensuring they are not buying conflict or "blood" diamonds used to fund insurgencies or warlords. Shoppers also want to know that those who are mining their diamonds are being treated fairly and paid well. "Consumers are just much more empowered than previous generations," said Ajay Anand, founder of Rare Carat, which helps shoppers research the diamonds they want to purchase. Anand appeared recently on The Knowledge@Wharton radio show on SiriusXM. A high-profile example of the influence consumers are wielding these days is a recent announcement by Tiffany & Company, a famous high-end jeweler that sold more than $500 million worth of diamond engagement rings in 2017. The retailer started a new program in January that will identify for customers the country where their diamond was mined. In the next few years, Tiffany & Co. will expand that program to provide information on where the diamond was cut, polished and cut and, ideally, the name of the mine where it was found. Gem experts claim that a very high percentage of all diamonds on the market are conflict-free, largely because of legislation implemented by the United States and the European Union mandating that publicly traded companies have transparent supply chains.
Diamonds Are Not Forever. The current demand for diamonds is outstripping the supply, which creates a bit of a conundrum. "A big concern globally is that mines are finite," said Patricia Syvrud, a program development manager for minerals, materials and society at the University of Delaware and former executive director of the World Diamond Council. Syvrud also joined the K@W radio show. "They are all going to be mined out eventually, at some point in time. Conceivably, in the foreseeable future. But that doesn't mean they are not also finding other new sources of gemstones and diamonds globally." Consumers are instead opting to buy lab-created diamonds, which industry insiders say are visually and structurally identical to mined diamonds, not to mention less expensive and less damaging to the environment. But while sales of synthetic diamonds are on the rise and will likely continue to grow, consumers, especially those preparing to walk down the aisle, still like the feel of the real thing and what gem specialists call "the allure of a natural material that was created in the earth." And if they know that it was ethically sourced, it sparkles even brighter.
Related Links
Conversation Starters
Are you an educated and demanding consumer, especially when it comes to considering the impact that what you're buying has on people and the planet? Explain.
How is the diamond industry addressing the fact that the world is selling more diamonds than the earth is producing? What are your thoughts on that solution?
Using the related links found in the toolbar accompanying this article, explore trends in the diamond industry. Find something that interests you and discuss it with a partner or a group.