Educator Toolkit: The Power of Storytelling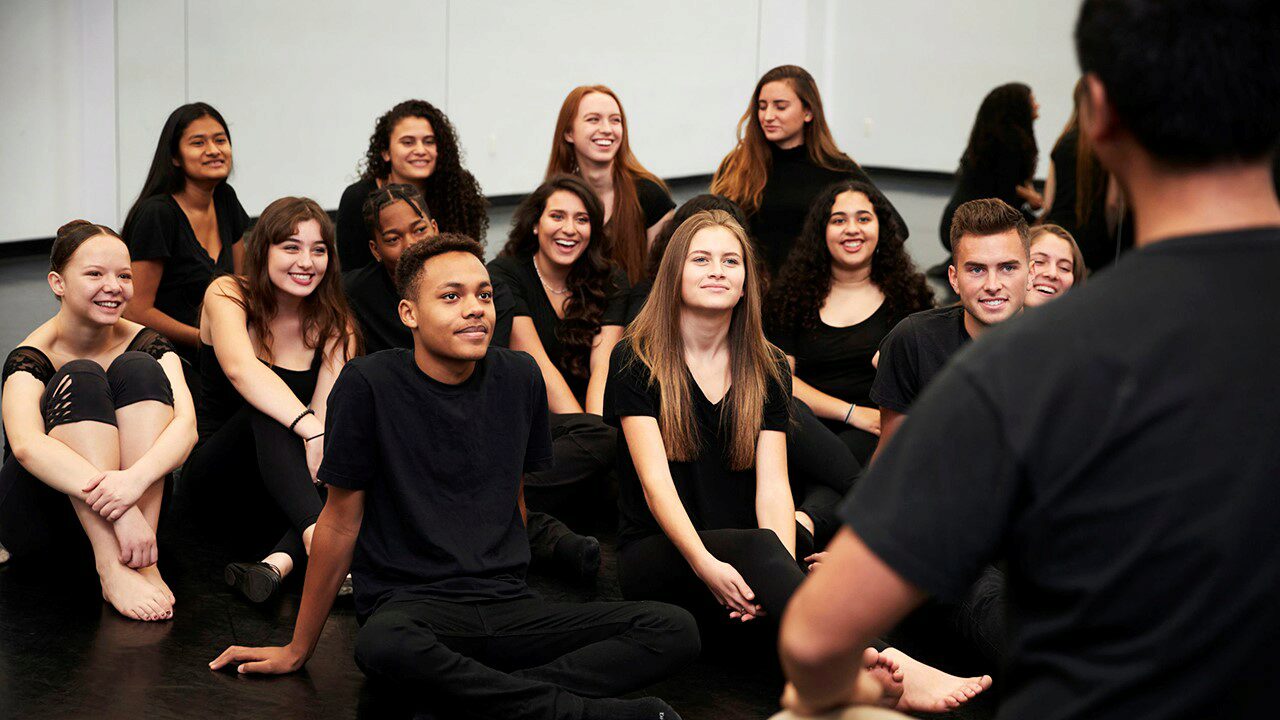 Why This Matters Now
In its most recent "Future of Jobs" report, the World Economic Forum, a nonprofit committed to improving the state of the world, presents the trends that are transforming the workplace from 2018 to 2022 – the skills that students must learn today in order to become successful employees. The in-depth study suggests a blending of technology and human skills: "Sharply increasing importance of skills such as technology design and programming highlights the growing demand for various forms of technology competency identified by employers surveyed for this report. Proficiency in new technologies is only one part of the 2022 skills equation, however, as 'human' skills such as creativity, originality and initiative, critical thinking, persuasion and negotiation will retain or increase their value."
Storytelling, a form of communication that often colorfully weaves personal experience together with facts and persuasion, is a skill that combines many of those important human traits. It has become a valuable tool in the business world, so much so that companies like Disney, Time Warner and Radisson Hotels have hired storytelling consultants to help them learn the narrative approach.
Wharton's McNulty Leadership Program, which runs "The Leader as Storyteller" workshop, says, "Business leaders understand the power of a great story. A story can motivate, inspire, change our thinking and, most importantly, rally others to action."
Help your students discover the power of storytelling, as a personal tool and as a way to tell the world their own stories.
Resources
Article
Storytelling Infuses Your Message with Meaning and Emotion
In many ways, high school students are already building a foundation of storytelling skills on social media – posting photos and videos of their lives and sharing their experiences. This is a great way to start a classroom conversation with them. Do they feel their social media posts tell a story? Why or why not? Do they consider themselves skilled storytellers? Then, encourage them to go deeper. This article introduces storytelling as a vital skill that has served society well since ancient times. Help them begin to discover that its value is in its richness and persuasiveness, not just in its flashy images and clever memes. Be sure to incorporate some of the student comments with the article into the class discussion. To listen to a story in action, watch this KWHS video about a young woman and her dad's work in Ghana, Africa. The story that Hannah tells in the very beginning of the interview paints a picture, much more so than if she had simply answered, "We did this to help people in need."
Lesson Plan
Giving Your Business Some Soul
After reading the KWHS article on storytelling, students will better understand the connection between storytelling and business, particularly as it applies to brands and corporate image. This lesson will help them look at brand and storytelling through the lens of making a social impact. They will explore the case study of the clothing company Kenneth Cole and then work in groups to develop their own social campaigns for a cause of their choosing, connecting that cause to their company's image. How will they tell compelling stories when they present their campaigns to the class?
Explore our full library of educator toolkits HERE!
Hands-on Learning
Do your students have a story they want to share — in writing? Why not appeal to their competitive spirit? Each year, the KWHS Comment and Win contest features a round on storytelling, inviting high school students from around the world to leave a comment on a KWHS article that incorporates their best and most authentic storytelling. The top storytellers are honored on social media and win prizes. Use these compelling stories from other students to inspire great storytelling in your own students. Here are some suggestions:
Read the student stories profiled in our 2018 and 2019 competition storytelling rounds and have the students evaluate them. Discuss as a class: what are their favorite stories and why? Do they agree with KWHS's top choices? How do these stories align with what they've learned so far about storytelling?
Read our Comment and Win Classroom Guide for Educators and invite your students to participate in their own Comment and Win storytelling contest at any time during the year. You can either run the competition in your own classroom, or you can make it official! Contact us HERE to let us know that you plan to run a KWHS Comment & Win storytelling contest in the classroom, including the start date and the end date. We will follow the comments on our end, evaluate their stories, choose winners, and spotlight them on social media. Remember, students must join the KWHS community before they can comment on an article.
Wharton's McNulty Leadership Program says, "Being a great storyteller also means being an astute listener, being able to read an audience, and speak directly to them, with confidence, charisma and depth of character." For more great tips on effective storytelling, visit Forbes magazine's How to Tell a Good Story.
Video Glossary
Provide an extra layer of learning for your students with our video glossary. Here, Wharton professors define terms: Brand, Brand Personality and Elevator Pitch.
KWHS Quote of the Month
"You have to move people's hearts before you move their wallets or their minds." –Movie mogul Peter Guber in the KWHS article, Hollywood's Peter Guber: Embracing the Art of Storytelling.
Related Links