Students Appeal to the Art of Storytelling in Round 3 of the Comment & Win Contest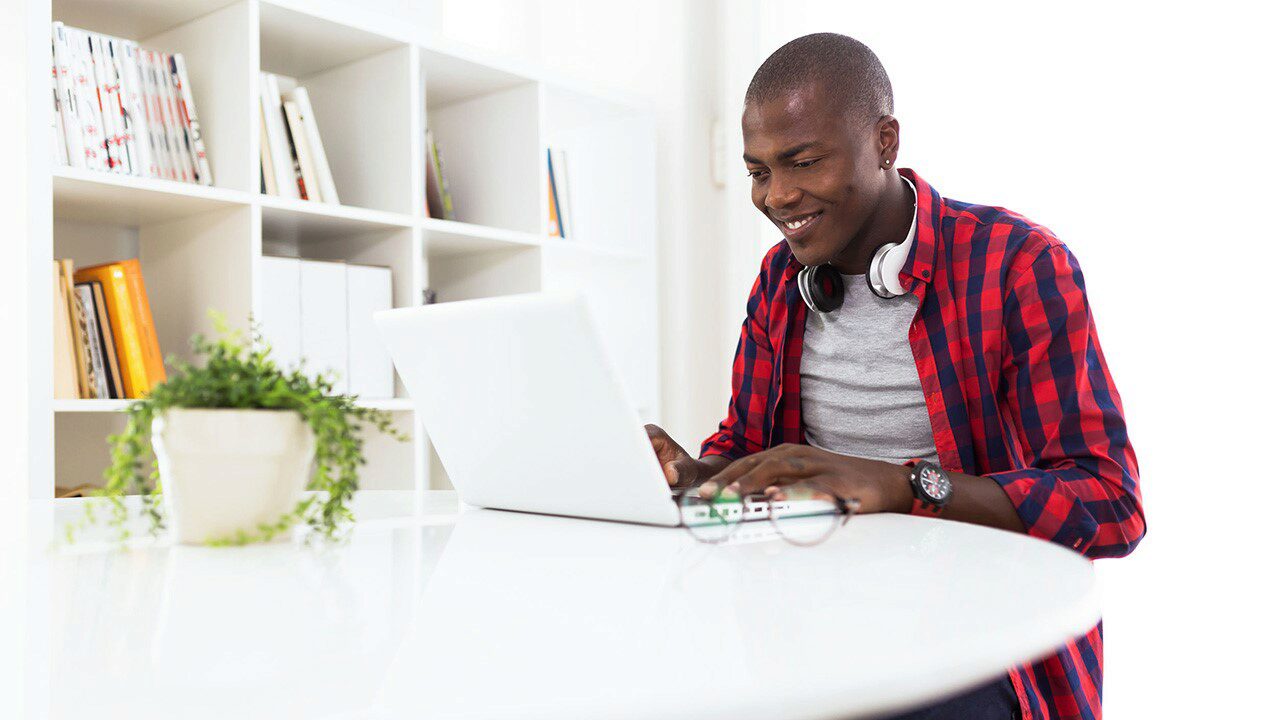 Wharton's McNulty Leadership Program helps students become more self-aware and develop enduring leadership skills. McNulty recently hosted "The Leader as Storyteller" workshop to encourage participants to consider their own stories and experiences as a way to understand the core beliefs that guide their lives. In promoting the workshop, McNulty said, "Business leaders understand the power of a great story. A story can motivate, inspire, change our thinking and, most importantly, rally others to action."
Round 3 of this year's Comment and Win contest asked high school students, motivated by KWHS articles, to share their own stories and, by doing so, inspire readers to think about topics in new, engaging ways.
Thank you to all the participants in Round 3 for leaving behind pieces of yourselves in your comments! The KWHS team enjoyed getting lost in your stories. The most successful storytellers were those who knitted together tales of their personal experiences with direct article themes, while not losing the connection to their fundamental messages. In other words, they were mindful that their comments should reflect storytelling with a purpose. We also honored authenticity. We were put off by narratives that felt contrived.
Some stories, while powerful, were misplaced. For example, Ryo Weng addressed the recent gun violence in the U.S., which he called "a story that we are all living everyday." We appreciated your perspective, Ryo, and wish you had searched the KWHS site for articles that spoke to that theme (The Mastermind Behind the Only Gun that Unlocks Like an iPhone or Parkland Activism: Teens Embrace 'The Power of the Moment'), rather than leaving your comment on an article about texting while driving. Comments throughout the competition should be relevant to the stories on which they appear. Still, Ryo's genuine distraction caused by the recent shootings no doubt rang true for so many: "Reflecting on the article about texting and driving, I found it hard to concentrate on the issue that was presented. Rather, my mind kept drifting off to think about how many lives have been affected in the past two weeks… averaging more than a shooting a day since the start to 2019 is enough for the masses to be scared."
Your stories also taught us traditions and international insights, like the red envelope that Herui Song received during Chinese New Year, a "traditional Chinese custom of giving and receiving pocket money during the festival," as well as the effects of demonetization in India shared by Hriday Tulsani, to name a few.
"I am a fanatic NBA fan—I love watching Stephen Curry weaving in and out of defenders, splashing threes, and Giannis Antetokounmpo eurostepping into a dunk." — Sophia Lu
In the end, though, we selected a few master storytellers for Round 3. Congratulations to Arpan Bagui, 17 and a rising senior at C. Leon King High School in Tampa, Florida, U.S., for winning his second consecutive round in this year's Comment and Win contest. Arpan's realization as he and his friend prepared to travel to the NSDA National Debate tournament in Alabama was both intimate and enriching to the conversation presented by Sid Muralidhar's essay about this year's college admissions scandal.
The first runner up for Round 3 is Sophia Lu, 15 and a junior at Leland High School in San Jose, California, U.S. In her comment on the KWHS article Baseball and Big Data: How Statistics and Analytics Are Changing the Game, Sophia, a self-described NBA fanatic, disappeared into the world of sports and numbers. Her storytelling, while relying more on her player knowledge than personal experiences, opened readers' eyes to a world about which she is truly passionate, and did so through a well-written, detailed and provocative approach.
Second runner-up honors for Round 3 go to Eileen Hu, 15 and a junior at St. Mildred's-Lightbourne School in Oakville, Ontario, Canada. We were impressed by the way Eileen shared the "fascinating mini-economic model" from her experiences this summer volunteering at a camp for children learning to speak Mandarin Chinese. Eileen's personal story fit so well with the theme of the KWHS article Exploring the Economics of Everyday Life.
Great storytelling, everybody! In addition to our top winners, honorable mentions for Round 3 go to:
Round 4 of the 2019 KWHS Comment and Win is in full swing, lasting through August 31. The theme for Round 4 is "Quotation Inspiration." Choose a quote from any article in the KWHS business journal (there are 630!) and talk about why that quote resonates with you or how you agree/disagree. Your comment can incorporate storytelling, opinion, reflection, exploration, and it must be inspired by a single quote of your choosing, which gives you lots of room for creative thought. Since student essays are written in the first person, you may consider the entire body of those articles for your quote selections.
We've been excited to see so many repeat customers for this year's contest rounds. Check out the winners from Round 1 and Round 2. Be sure to finish strong! The grand prize winner is typically someone who has engaged fully, even if he or she has not won or placed. Good luck!