An Intern's Deep Dive into Behavioral Economics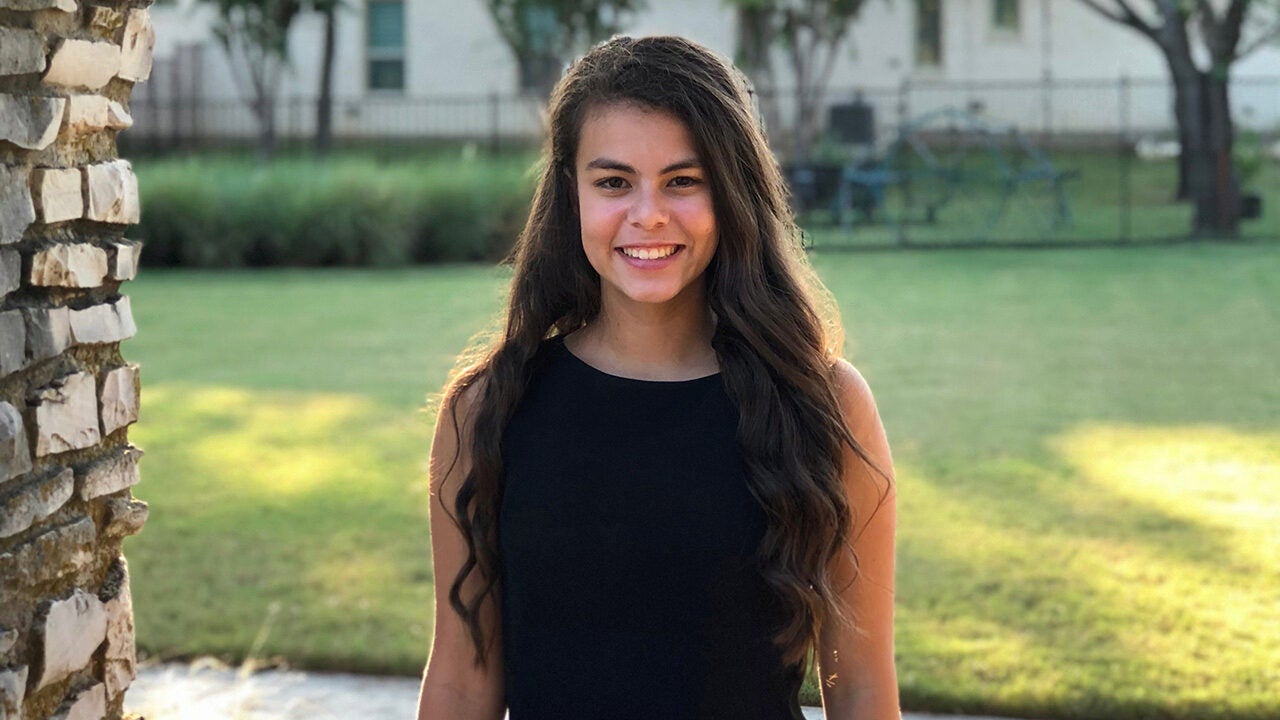 Stephanie Cook is a rising high school senior at Fort Worth Country Day in Fort Worth, Texas, U.S. We first met Stephanie last summer when she won Round 3 of the Wharton Global Youth Comment & Win contest for her personal story about Taekwondo on the article Advice from New York Stock Exchange President Stacey Cunningham.
More recently, Stephanie reached out to us to pitch a personal essay about her growing fascination with behavioral economics. This type of economic analysis applies psychology to human behavior as a way of explaining economic decision-making.
In another Wharton Global Youth student essay that is yet unpublished, Rachit Surana, a high school senior at La Martiniere for Boys in Kolkata, India, explains behavioral economics like this: "I've made an interesting observation when I go shopping with my grandmother. The available products are always changing. But I realize that we stop more often in the shops that offer wider selections of things to buy. That is expected, right? But here's where it gets curious. We actually buy more often from the shops that provide fewer choices. This theory is called decision paralysis. Whenever our brain is faced with a complex decision, it either tries to take a shortcut or to avoid the decision entirely — so, when shopping we might buy less. In contrast, the shop with fewer options presents a simpler decision and thus better conversion."
Stephanie has taken her economic interests a step further by immersing herself in field research through a remote internship at the University of Southern California's Los Angeles Behavioral Economics Lab. She writes about her experiences in this personal essay.
On a daily basis, we are all confronted with one basic behavior – decision making. Have you ever thought about why you make certain decisions and if they are rational? I had never given much thought to the impact of my decision making until I started my remote internship in behavioral economics with Professor Brocas from the University of Southern California.
Let me back up a minute and explain how I even got interested in behavioral economics, which merges economics and psychology. Simply put, it studies and tries to understand decision making, in an attempt to make economic models more accurate.
We Are 'Predictably Irrational'
Last summer, I attended a program called "Economics for Leaders," run by the Foundation for Teaching Economics. I fell in love with economics and using economic analysis to tackle public policy issues.
Soon after, I began my college tours. During my first visit to Duke University in North Carolina, I learned that Professor Dan Ariely was a highly regarded behavioral economist. Through my research, I bought and read his book, Predictably Irrational. It highlighted how humans make decisions without rationalizing their outcomes. A simple example is how we react to the promise of free products or services. We may jump at the chance to take advantage of a free day at the museum, but we don't think about the long lines and hour-long wait to see one exhibit.
My research then led me to discover that a Nobel Prize in Economics was presented to Professor Thaler of Chicago University for developing "nudge theory". This behavioral economic theory suggests that positive reinforcement and indirect suggestion can influence decisions and actions without people realizing what is happening to them. A practical example is of a grocery store placing arrows on the ground leading to the produce department. Research showed that this simple nudge resulted in nine out of 10 people following the arrows, and produce sales increasing significantly.
The more I learned about behavioral economics last summer, the more determined I became to finding an internship in the field. I explored whether or not any universities would take on a rising high school junior, rather than just graduate students who already had a college degree. I then stumbled across University of Southern California's website for their Los Angeles Behavioral Economics Lab (LABEL). As I dug deeper into the website, I found that the school accepted visitors and on occasion, remote interns. So, I reached out to the director, Professor Isabelle Brocas, sent a résumé, and wrote an essay about my interest in this field and why I wanted to be involved.
It worked! For the past year, I have been working remotely from my home in Texas as an intern for LABEL. As a behavioral economics intern, my role is to summarize scientific literature reviews for Professor Brocas. A scientific literature review provides an overview and analysis of what has been published on a certain topic by accredited researchers. I usually prepare two-to-four literature reviews a month. I have spent my junior year researching how bilingualism affects decision making. My reviews help Professor Brocas conduct experiments, develop new experiment paradigms, plus support her findings.
"Condensing a scientific article from 20 pages to one page involves understanding how completeness, accuracy and editing work together. It takes time and practice!" — Stephanie Cook
The research I have read and summarized has allowed me to learn how monolinguals (people who speak one language) and bilinguals (people who speak two languages) differ in their decision-making process. The various methods of scientific testing have been incredibly enlightening in understanding how children, teens and adults inhibit, switch and suppress information.
Many experiments have shown that since bilinguals monitor and practice two languages, they are more successful in inhibitory control and switching control. These are scientific terms that refer to the thought processes that permit someone to regulate their impulses. Effectively, being bilingual enhances decision-making. Studies consistently reveal that if you speak two languages, you have better problem-solving abilities and it challenges certain parts of your brain that focus on memory and reasoning. Speaking in another language shapes the way individuals think.
Embracing Statistics
How does this fit into economics? The big picture of studying the impact of bilingualism is to develop programs that increase cognitive skills in schools, so public finance and government spending are more effective. Studies in Canada have shown a positive impact between bilingualism and Gross Domestic Product, a key indicator used to gauge the health of a country's economy.
Here are a few other valuable takeaways from my internship:
Writing clearly and simply is critical to delivering a research article summary that a professor can rely on. Condensing a scientific article from 20 pages to one page involves understanding how completeness, accuracy and editing work together. It takes time and practice!
Nearly every research paper I worked on displayed results tables with such mathematical concepts as mean scores, standard deviations and regression analysis. People assume that Statistics is the "easy math" in high school compared to Calculus. Professor Brocas has encouraged me to add Statistics to my senior schedule, and I now see the value of its application.
My research over the past year has opened my eyes to the area of decision-making. I am so intrigued by the "why" of decision-making and now want to understand the "what". This summer I'm going to explore data science to understand what numbers tell us about the decisions we make.
I am excited to pursue economics in college, and I also want an interdisciplinary nature of study where economics can be studied with mathematics and then applied to business. My internship at USC's Los Angeles Behavioral Economics Lab has helped me to make better decisions about my own interests and my future.
Related Links
Conversation Starters
What is behavioral economics?
How did Stephanie Cook build on the summer program she attended? How is she truly acting on her interests and not just checking a box?