British Couponer Extraordinaire: Jordon Cox Is a Savings Sensation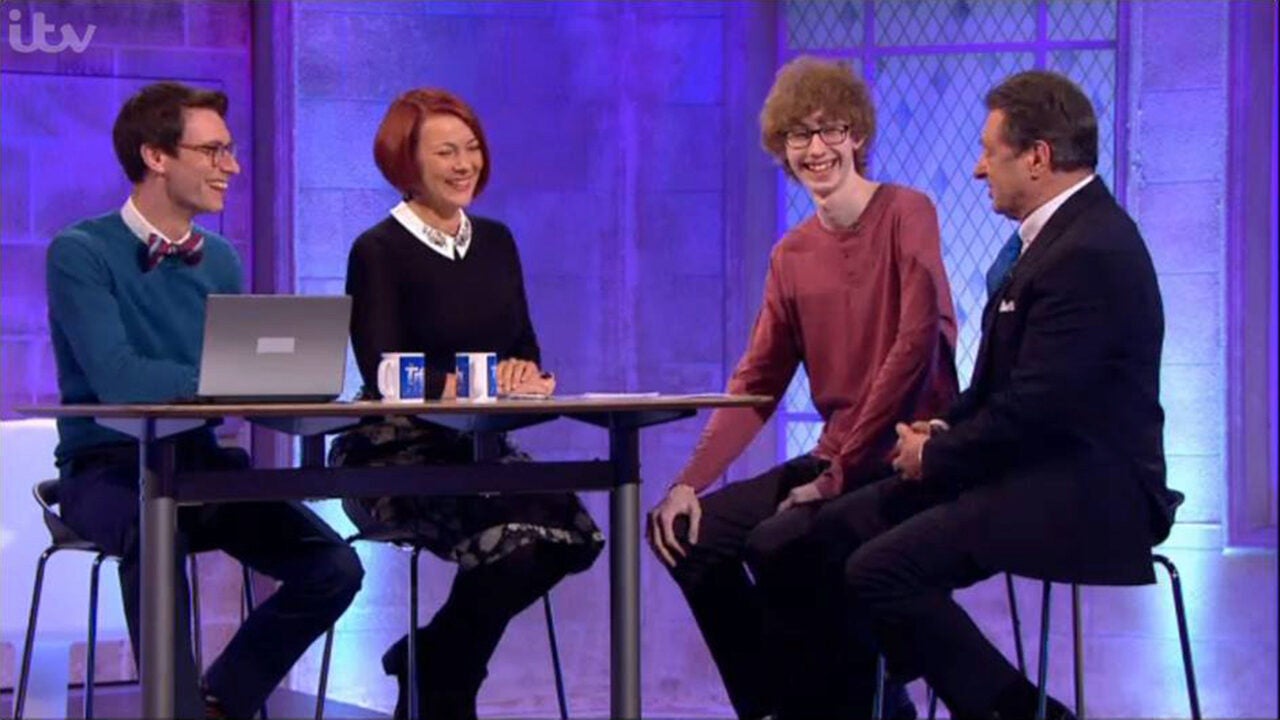 April is Financial Literacy Month in the U.S. To honor the importance of personal finance and the power of learning to manage money earlier in life — a key part of the KWHS mission — we are featuring profiles of teenagers from around the world who have money on their minds, and saving, investing, budgeting and, of course, spending, in their hearts. Mara Steiu from Romania was our first financial literacy champion. Next up: Jordon Cox. Read on to learn how saving money has literally changed Jordon's life.
When British teen Jordon Cox wanted to get back home this January to Brentwood, outside London, from Sheffield – a 145-mile straight shot, he chose to take the cheapest possible route: he flew via Berlin, Germany. By flying on a budget airline rather than taking a train, he saved £7.72 or around 11 U.S. dollars. Cox got to take a day trip in Berlin, Germany, a place he had never been before, and practice the German he learned in school. It was also the first time he traveled on his own, which he describes as "absolutely fantastic."
Hooked on Deals
Cox, known to many in Britain as the "Coupon Kid," has built up a reputation as a master of deals and savings. "I started couponing at 16 years old," says Cox, who is now 19. After his father separated from his mother, they "didn't have the financial security" they used to have, notes Cox, an only child who primarily lives with his mom. "Money was a big issue at the time" since his father was the major breadwinner and his mother worked as an administrative assistant.
Cox caught the American show, Extreme Couponing, on the telly, and it inspired him to explore how he too could save more money on the things he wanted to buy. "I absolutely loved it. I was getting a buzz from it, and I wasn't even doing the couponing," he confesses. The first week after his father left, he helped save his mother £10 to £20 on grocery shopping. With that, he was hooked. After about a year, they amassed £2,000 in savings, equivalent to about $3,100.
"Couponing is for everyone," Cox says. "If you save £50 a month, you can use it for something else. You can save for something fancy, like a watch. It's not just for people who are doing it out of necessity."
Extreme couponing can yield a lot of non-perishables. Cox stockpiles the goods he buys in a spare room, which is currently holding 24 packs of toilet paper along with extra toothpaste and laundry detergent. "They don't go out of date … so it keeps us going for quite a while," adds Cox.
These days, couponing is even easier with mobile apps. For instance, you can download the app Favado to your smartphone. "You get a rebate just by taking a picture of the receipt" for some shopping apps, Cox notes. Other similar apps include Cartwheel, Checkout 51 and SavingStar.
Reaching out to companies through social media, like Facebook and Twitter, is another way to get coupons. Cox says often manufacturers want feedback, whether it's good or bad, and will send coupons just for taking the time to communicate with them. Earlier this year, he was browsing the company website of a British juice company called Innocent Drinks and noticed that they came up with their original business idea 18 years ago. Cox sent them a birthday card and received £20 or $29 worth of coupons for that inspired gesture.
What's more, students have access to a variety of discounts, from movie to museum tickets. In the U.K., students can get 33% off their train fares and, in the U.S., Amtrak offers 15% off if you're between the ages of 17 and 25 years old.
The Making of a Savings Star
Cox began to build his "Coupon Kid" brand on his Facebook page, where he would regularly post cost-saving tips. It didn't take long for his cred as the "voucher vulture" to take hold. "My friends were going mad. More and more people started asking for tips on a daily basis, and it grew into a blog," says Cox, who captured the attention of thousands of like-minded savers. He currently has more than 7,100 followers on Facebook and 11,600 on Twitter.
When couponing was merely a hobby, he would spend about an hour each day hunting down deals and coupons. He also started getting invited to give talks throughout England and in America. In 2013, he finished secondary school at St. Martin's School in his hometown, studying marketing, entrepreneurship, business and enterprise. From there, his celebrity increased, with, for instance, a TV appearance to discuss the power of couponing and saving money on "The Alan Titchmarsh Show" in March 2014. "It was great," Cox says of his time on the TV circuit. "I met a lot of British celebrities and even Adam Richman from "Man v. Food," an American food show.
These days, he is earning income from his money-saving skills. In October 2015, Cox got a full-time job as a blogger on MoneySavingExpert.com, commuting 25 miles to central London. "I've got a very good job at such a young age," notes Cox, who adds that he also regularly donates extra food and goods to charity.
As Cox has demonstrated, couponing is not just for your granny's generation. "I don't think people my age care about money as much as they need to," observes Cox. "I'm definitely taking steps to change that and to make people aware. From a young age, kids depend on parents. That needs to change. I've barely given anything back to my parents. Kids don't really know how to earn money. They don't see a need to save money. There definitely needs to be more reform about how we view our money and how we save it."
Related Links
Conversation Starters
Do you agree with Jordon Cox's assertion that people in the teen generation don't care enough about money? Why or why not?
Have you ever successfully used coupons to save money? How did you do it? What are your secrets of the trade?
One of the reasons Jordon is a champion in KWHS's eyes is that he has actually put his money-management skills into action. Everyone talks about financial literacy and knowing how to handle money, but it can be difficult to then apply those lessons. Do you consider yourself a financial literacy champion? In what ways have you acted on the knowledge you acquired in personal finance class? Share your story with us either in the comments section of this article or at https://globalyouth.wharton.upenn.edu/feedback/.