Career Spotlight: The Future of Journalism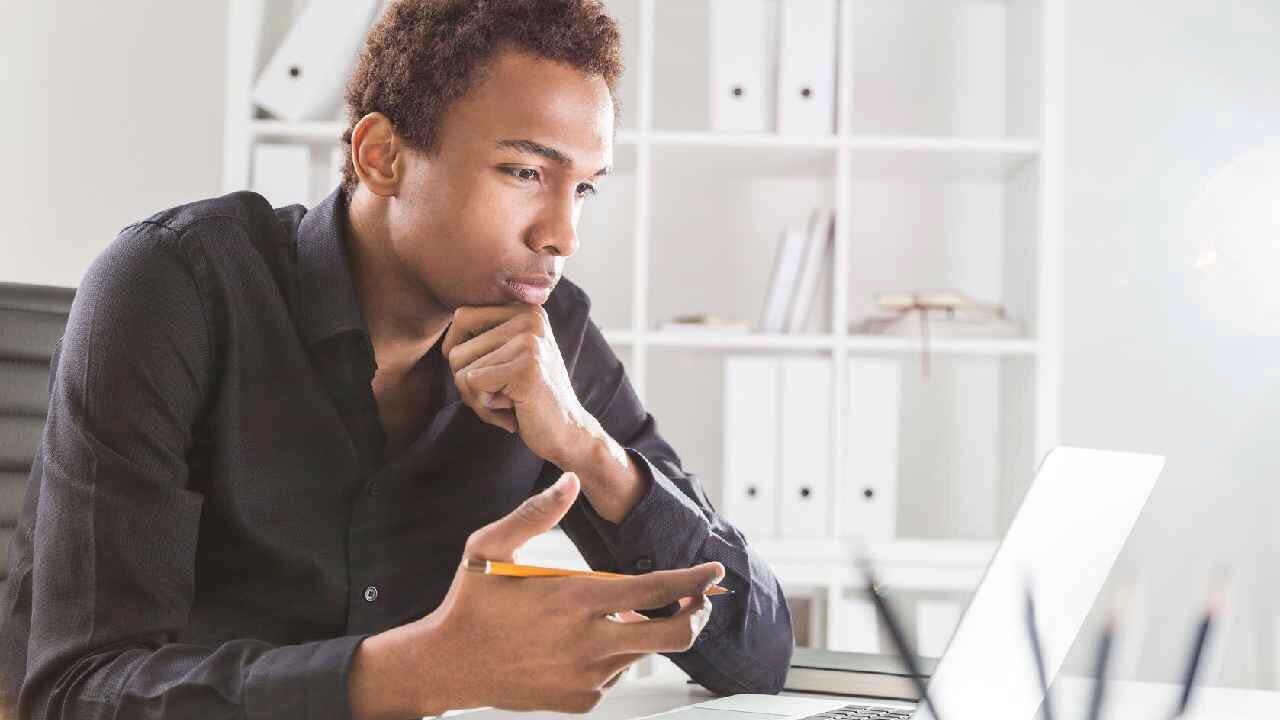 Truth. It's recently sparked debate, especially given the rise of propaganda or false information published under the guise of being authentic news.
"We have a real risk in our society in the days and years ahead of losing touch with what the truth is," said Matt Murray, the new editor-in-chief of The Wall Street Journal, during the recent 50th anniversary of the Wharton Seminars for Business Journalists, which was held at 48 Lounge in New York City. Murray was joined by Andy Serwer, editor-in-chief of Yahoo! Finance, and Stephanie Mehta, editor-in-chief of Fast Company, to round out a media panel moderated by long-time journalist and social media expert Sree Sreenivasan that addressed the future of business journalism, and more broadly, journalism as a profession.
Below are key industry insights shared by these journalism leaders, including a shout out to the power of Snapchat. Whether you're working on your school newspaper or aspiring to someday write for a magazine or big daily publication, consider these thoughts from journalists who have done all that and more.
Different People, Different Perspectives. "About 10 years ago, I was really worried that journalism would completely lose its diversity," said Mehta, who became editor-in-chief of Fast Company in February 2018. "I felt like Journalism jobs weren't paying very well. You look at a place like Vanity Fair [where Mehta was previously deputy editor] and all the interns are connected and have well-placed relationships that helped them to get Condé Nast internships, which really disadvantages people who don't have means and come from underprivileged backgrounds. I'm not just talking about ethnic or racial diversity, but also people from state schools and poorer backgrounds. I was convinced that this profession would drive out any kind of diversity and journalism would be left with privileged kids moving into the business. When I look at my staff and your staff, I'm thrilled this profession has still made room for people who didn't go to Ivy League schools."
Journalists Have a Big Responsibility. "If you have the moxie to go into journalism today, it's absolutely fantastic. Storytelling is like the movie business of 1958; it's going to explode and be incredibly exciting. If you're open to that, it's a great time," said Murray, who became editor-in-chief of The Wall Street Journal on June 11. "As consumers and supporters of news, the media does a lot wrong and gets beat up a lot. Increasingly, there are actors who attack us tactically in business and in politics. A lot of people are ready to come along and join that train, and frankly sometimes we deserve it. However, we have a real risk in our society in the days and years ahead of losing touch with what the truth is. I don't say that self-righteously as if journalists have a license on the truth. Think about fake video, propaganda and AI and where those things are going, and the data available on us. Figuring out what's true is going to be harder. That is a threat to all of us… I really think the threat is great enough to society that journalists have to get it right. Journalism has to do its bit. I'm excited about the opportunity for some of us to stand out and make it work, but we should all take it seriously that we've got a responsibility to the truth and to understand the truth."
Be Clear About What You Do. "I think journalists have not done a good enough job at being transparent about how we do our work," said Mehta. "We expect transparency from other organizations, but when I talk to people, they don't know how we do our jobs. They don't understand that a writer doesn't just write something and put it in a magazine or newspaper or online. We need to do a better job of explaining to the public that we have checks and balances, like fact checkers, more than one person seeing a story, or even lawyers checking it. As we work to rebuild the public trust, more transparency about our process would go a long way."
Listen When Those Bells Go Off. "One of my biggest failures is one of The Wall Street Journal's greatest successes in terms of a specific story," noted Serwer, who now oversees all editorial content for Yahoo! Finance, from breaking news to stories to original video programming. "That story is Theranos. [Theranos is a consumer health care technology company that has been investigated by the SEC. The company, its CEO Elizabeth Holmes, and its former president Ramesh Balwani were charged with fraud in March]. I put Elizabeth Holmes on the cover when I was the editor of Fortune and said 'she's the bomb.' Hats off a million times [to the Journal for its accurate coverage of Theranos]. Bells were going off because there was this part of the process she couldn't explain. The Fortune writer [who wrote the Theranos story] is a great guy and a tremendous journalist with a great career, but those mistakes last with you forever. He's never quite gotten over it. John Carreyrou's great work [at the Wall Street Journal] exposed Theranos for what it was."
Print Journalism Is Not Dead. The profession has lost half its jobs since the year 2000. "Around the time the Washington Post was sold [in 2013 to Jeff Bezos, the founder of Amazon] and even the years before that, newsrooms were changing," said Murray. "Everyone was running around newsrooms eight years ago saying everything had changed. But I think the power of legacy media brands and institutions [like the Wall Street Journal, the New York Times and the Post], while we face challenges, is becoming clearer and has shown to be a greater power than we thought."
Prepare for Change. "As consumers of news and journalism, keep readying yourselves for more change — more and more change," said Serwer. "When you find yourself getting stuck in the mud, you will not be keeping up. Change in the way that news is being delivered is really important and the way it's being produced is really important. I find myself having to learn new tools. Keep up with, for instance, Snap [Snapchat]. Look at Snap, use Snap, understand Snap, so that you understand what 30% of America is doing. You don't have to love it, but all these kinds of communication channels [are important]. It's so important to keep up to date and to keep up to speed. Journalists are going to keep producing great stuff, but it's going to come to everyone in new ways."
Related Links
Conversation Starters
Why is truth such a fundamental concept to journalism, and how is that at risk?
Using the Related Links, explore the Theranos story further. Why would Andy Serwer consider this such a big failure as an editor? What did you learn from the interview with John Carreyrou?
Do you want to be a journalist? What inspires you most about the comments from these high-profile editors?