Career Insight: CFO Lloyd Howell Jr. on Being Prepared for Anything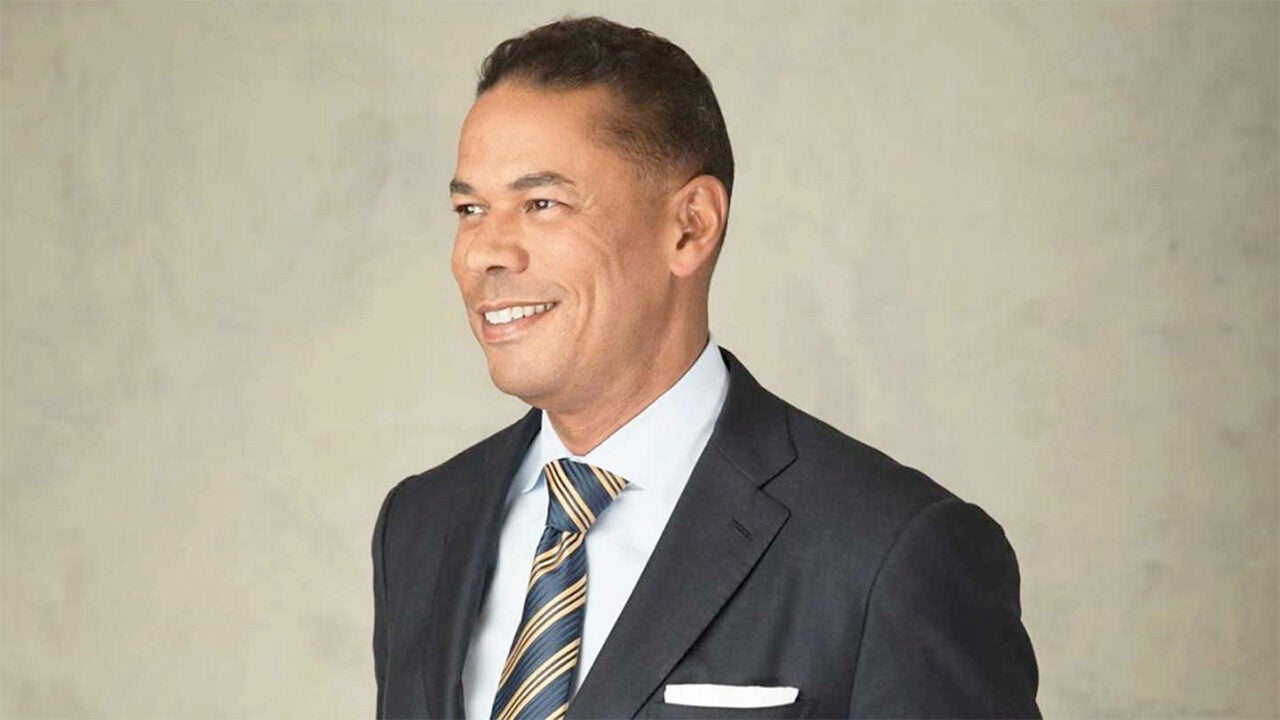 Lloyd Howell Jr., chief financial officer and treasurer of Booz Allen Hamilton, a global consulting firm, recently stopped by the 8th floor of Huntsman Hall at the University of Pennsylvania in Philadelphia for a Wharton/McNulty Leadership Lecture with Maryellen Reilly, deputy vice dean of Wharton's MBA (Master of Business Administration) program. Howell, who first joined Booz Allen in 1988, studied electrical engineering at Penn and went on to get his MBA at Harvard Business School. During his conversation with Reilly, Howell stressed the importance of having career contingency plans. This is how he laid it out.
"There are ingredients that will contribute to setting you up for the likelihood of a successful career, but there is no formula, nor is it linear, nor does it happen the way you are thinking about now. There are going to be some bumps along the way. I always considered Penn the best pre-professional institution in the world because everyone shows up and says, 'I want to be this, this and this by this age, and I'll do these things in the world.' That's great in terms of having objectives. But the manner in which you get there is anything but clear and certain.
What I would offer is that you have the foundation and you kind of know where you want to go, but you have to be open and flexible to changes that will come along, whether it's a life event or the initial employer goes under. You need to have a Plan A, a Plan B and possibly a Plan C. When you have options of how to get to your destination, more times than not it works out. It's all about contingency planning. It's not abandoning the dream or the vision, but it's acknowledging that life isn't black and white and certainly some things can come along.
Have fun with it. I had a classmate at Harvard Business School who was essentially family [Ralph Clark, now CEO of Shotspotter]. We would stay up at night and role play: Hey, I've got this interview with Goldman Sachs. What if they ask you this? What if a big Merger & Acquisition comes along? Do you raise your hand or not raise your hand? What if you have triplets? What would you do? We would throw everything in the mix, and the value was that we would start thinking about how to navigate waters.
Fairly early in my professional career after grad school, these things that you never think are going to impact you started to happen. One was the economy. One scenario we had thrown out was what if we hit a recession and layoffs start to hit this robust environment? What would you do? My buddy said, 'I'm from Oakland and I've always wanted to go back to California. I would look for employment opportunities in Cali.' I said I didn't really know. I started to think about what options I would consider if the recession came to pass. And then it did come to pass. I saw for the first time people who were completely unprepared for that to happen. They had been "A" players. They had gone to Yale and Harvard Business School and had been the top of their class. They had even worked at a bank and were analysts. Recession hit and they were let go. It was great that I had had these conversations with my friends because I had already put contingency plans into motion. I had built bridges. I had met with an executive recruiter. I looked around and realized I was at risk because of the circumstances going on. Things came to pass quicker than we anticipated."
Related Links
Conversation Starters
What is contingency planning and why is it important for your career?
Do you have career goals? Lloyd Howell's advice would suggest that you think about the path you want to take and the steps you need to get there. Will that vision change? Yes, but it's never too early to start the working document. create this now and discuss with a partner.
Lloyd Howell's role playing with his business school buddy Ralph Clark proved very useful. Grab a partner or a classmate and role play your future. What scenarios, including life events and potential work events, might derail your plans? How will you "navigate the waters?"