Storytelling Infuses Your Message with Meaning and Emotion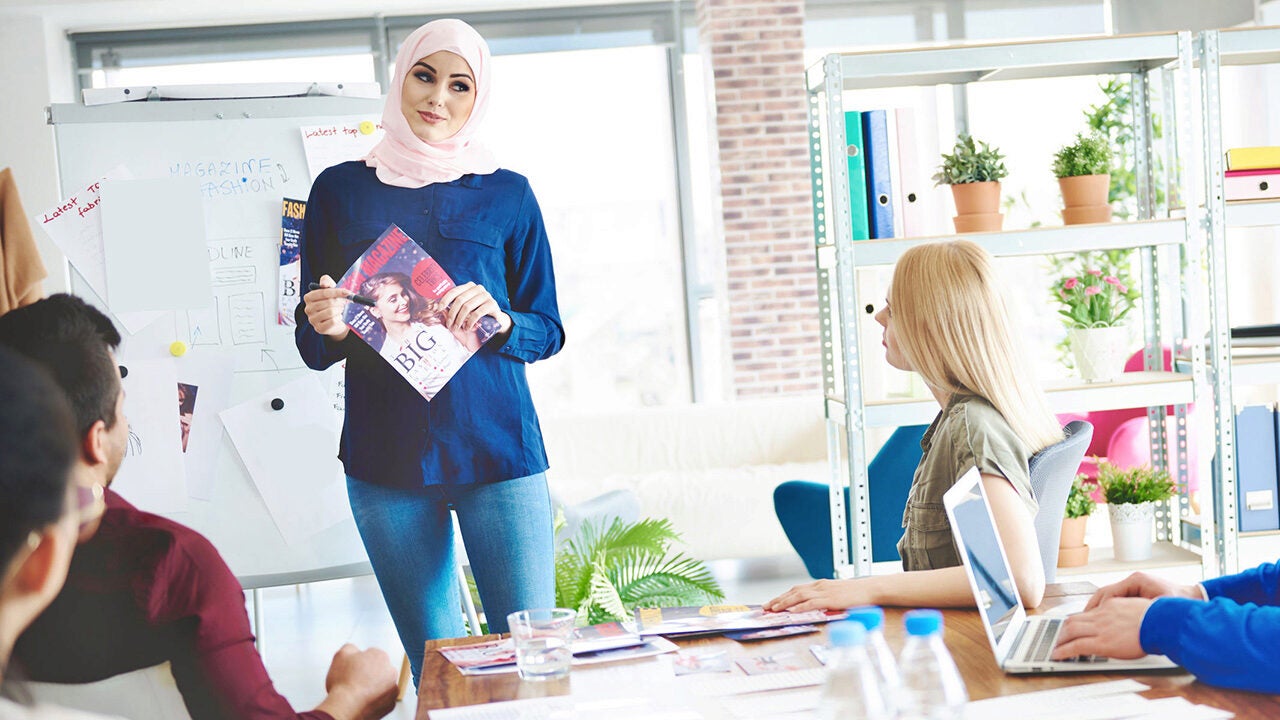 Madison Busby, a freshman at Raymore-Peculiar High School in Raymore, Missouri, U.S., recently won the national championship in storytelling at the National Speech and Debate Association tournament held in Fort Lauderdale, Fla. For these events, students use a manuscript often taken from a children's book or folklore, to bring a story alive for the audience. With drama and a colorful delivery, Busby won for her retelling of the book Giraffes Can't Dance by Giles Andreae.
Despite Busby's gangly, glowing performance (see Related Links for the video), many people feel that the art of storytelling is getting lost in an era of instant digital communications. For centuries, storytelling has been used as a way to connect with each other – but depth and delivery have been replaced by more momentary texting and posting.
Filmmaker Murray Nossel recently joined the Knowledge@Wharton radio show on Sirius XM to talk about his book Powered By Storytelling: Excavate, Craft and Present Stories to Transform Business Communication. Nossel, who also co-founded Narativ, which teaches storytelling techniques to executives at companies like Disney and Time Warner, believes that storytelling is an especially powerful form of communication and one that we should all learn to embrace in business and in life.
"Our brains are hard-wired for storytelling," said Nossel. "In order to survive, we needed to pass on information important for our survival to our next of kin. We did that through stories. We needed to share with our clan just what kinds of things to look out for in the world that were dangerous and what kinds of things were key to our survival."
Below are five key takeaways from Nossel's interview.
IQ and EQ. "Storytelling not only involves the intellectual function, but it also touches something much deeper inside of us, which is the heart," said Nossel. "It's something that connects mind to heart. That's why it's such a powerful mode of communication."
Where have all the stories gone? Nossel explained that storytelling has "been lost by many people because we often live in the illusion that we are connecting with and communicating with other people in a deep fashion because we have the ability to communicate instantly with one another, let's say through a text. But is true connection really happening here? I would say not. The other thing is, you can put up a bunch of stuff on your social media page and say, "Well, that's my story." But is it actually a story? No, it's an assembly of data about yourself that people can construct into a story if they like. But it's not necessarily a story."
All is not lost. "I think we've lost our natural inclination to be able to tell stories. But this can be retaught because the hard wiring and the pathway is already there in the brain to be able to do so," Nossel noted.
Inside business. "Companies are increasingly recognizing how storytelling affects their bottom line," said Nossel. "For example, one of my clients is Craig Kostelic, who's one of the chief business officers at Condé Nast publishing. Craig, who used to be in charge of the food innovation group, has been given three other publications, so he now has four separate brands to bring together. He has to be able to sell this combined brand, which is now called a lifestyle brand, to the companies that advertise in Condé Nast publications. He has to be able to come up with a new story about what the merger of these brands means. The more able he is to come up with a narrative that connects the dots of these different brands, the more people are going to be convinced that he has something coherent."
Make it personal. The more personal your story, often the more impactful it will be to your listeners. Identify a personal experience related to your product, service or situation (make sure it's truthful), and tell your story in a creative, compelling way. Keep it simple! Soon enough, the PowerPoint slides and talking points from your formal presentation will seem like less effective ways to reach your audience or your potential client. "When something happens to us, we tell a story about it," wrote Nossel in the McGraw Hill Business Blog. "Stories help us make sense of the world and they help us share our experiences with one another in a way that is relatable. Our stories contain universal truths that we all can connect with."
The bottom line: it's scientifically proven that we will learn better if someone's words have meaning and emotion. According to Annie Murphy Hall, the author of Brilliant: The New Science of Smart, the neurons in our brain that fire when we are listening to a story are the same ones that would be firing if we were actually living that story ourselves. Tell a strong, personal story and you'll light up your audience's brains.
Related Links
Conversation Starters
How do you feel about this idea of "true connection?" Do you think that you're able to connect deeply with friends and family through texting and social media or have those links become more superficial? Is it simply that the definition of "connection" is changing with new and engaging technology?
When was the last time you told a story to communicate your message? When was the last time you heard a compelling story when someone was trying to get their message across? How effective were those experiences?
Practice your storytelling skills on this KWHS article or another one that you find interesting. Log in and tell a story in the comments section that helps communicate the message you are trying to convey.