The Results Are In for Round Four as We Celebrate a Summer of Compelling Student Comments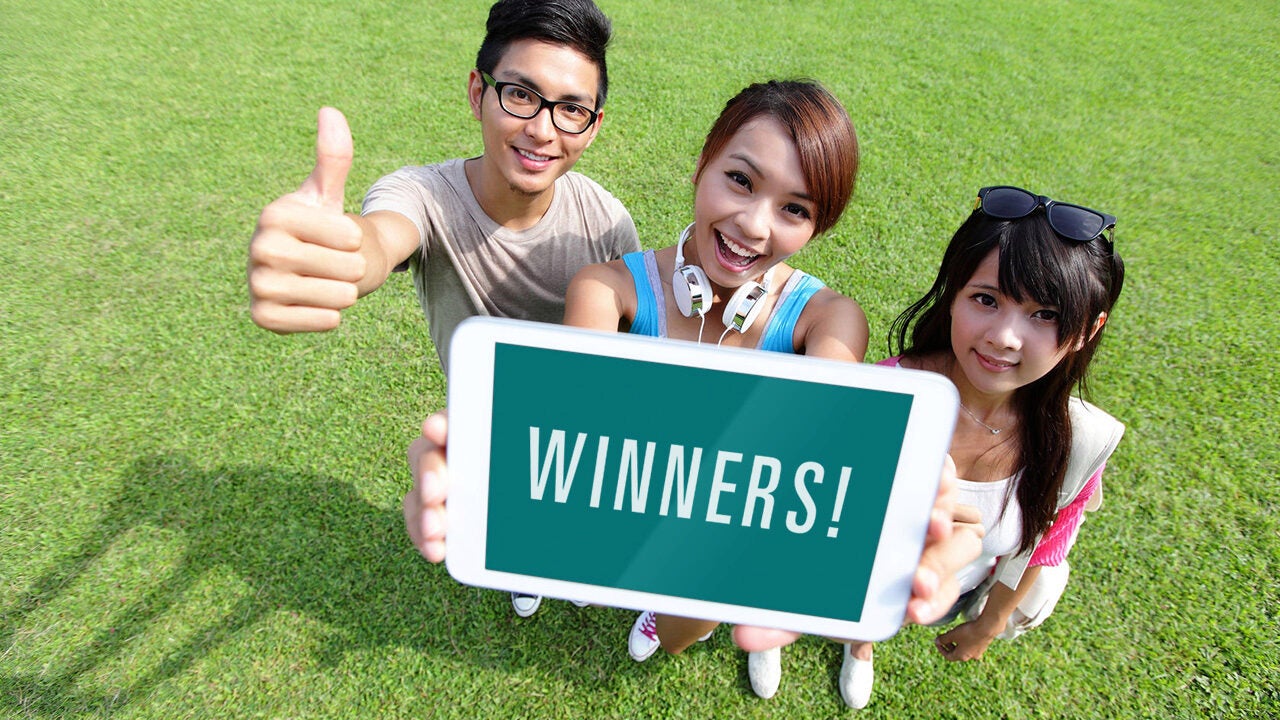 And it's a wrap for the fourth and final round of the first-ever KWHS Comment and Win contest. While we lost some potential commenters to the rigors of a new school year, we also gained a slew of class-based commenters, bringing our grand total of student reflections during the August 14 to September 1 stretch to more than 200. Great way to end strong!
The overall winner for Round Four of the KWHS Comment and Win is Oliver C., 16 and a junior at Syosset High School in Syosset, N.Y., U.S. While Oliver was up against some strong contenders, we appreciated his insights on the KWHS article It's Tempting, but Is It Ethical? Oliver brought the discussion of money and ethics to an interesting place, introducing specific examples about how sellers also play a significant role in ethical financial decision-making. His thesis: "We need to be aware that the burden of ethics lies not only on the shoulders of the consumer but with all players involved in the transaction."
The Runner-up for Round Four is Rohit R., a senior at Ridge High School in Basking Ridge, N.J., U.S. Rohit did a great job of connecting the KWHS podcast Creating Tasty New Foods that Help Sustain Our Planet with current events. His reflections draw parallels between the positive impact that the plant-based food movement could have on global warming, which he believes contributed to some of the recent Hurricane Harvey devastation in Texas. He supports his well-articulated argument with lots of compelling research.
Honorable mention for Round Four goes to Michael C. of Saint Theresa of Lisieux Catholic High School in Richmond Hill, Canada, who commented on the KWHS article A Look at Amazon, Walmart and How Your Shopping Experience is Changing. Michael's views on the changing landscape of retail are thought-provoking and well articulated. A second honorable mention goes out to Jesus R. of Cypress Bay High School in Weston, Florida, U.S. Jesus's reflections on Immigration Reform in America: The People, the Proposals and the Economics about his family relocating to America from Venezuela provide a refreshing personal perspective to a sometimes overly political debate.
And speaking of the KWHS Immigration Reform article, it's time to announce our KWHS Comment and Win 2017 Grand Prize champion. Congratulations to Aneesh S. as the summer's most memorable commenter. Since the contest kicked off on June 26, Aneesh, a senior at Allen D. Nease High School in St. Augustine, Florida, U.S., has commented compellingly in each of the four rounds, ending with his most recent reflections about immigration in the U.S. and other countries. Concludes Aneesh: "As a child of two immigrants, I know the joy and struggles of coming to America and how hard immigrants work to make things happen." To read some of Aneesh's other great insights from the past few months, visit the following KWHS articles: Smart Money – and College Decisions – Sometimes Require Sacrifice; Conquering the Negative Bank Balance; and Motivational Intelligence: Three Steps to Setting Effective Goals. Overall, Aneesh did an excellent job expressing thoughtful arguments and adding value to the discussion around each article.
A special shout-out goes to Kim Zocco, a business and accounting teacher at Cypress Bay High School in Florida. Zocco encouraged her current students to read the KWHS student essay Exploring Social Entrepreneurship: 'My Generation Is Full of Activists and Humanitarians,' which was written by her former student, Fiorella Riccobono. This inspired 193 student comments during Round Four of the Comment and Win contest. While we enjoyed reading all of these thoughts, we would like to give special honorable mentions to Cypress Bay students Dylan B., Isabella Q., Diego S., Vitor Daniel S. and Sebastian G. for their comments on Riccobono's essay. Reflections often require risk-taking — thinking through the issues and then expressing your own ideas and opinions even if they don't agree with the mainstream.
Winners receive e-certificates and recognition in our KWHS bulletin and e-newsletter. Top winners also receive books written by Wharton professors. Be sure to read about the winners from Round One, Round Two and Round Three. And remember, you must be a registered user of KWHS in order to comment and to receive the e-newsletter. It's free and quick, so sign up here.
Please contact the KWHS team with any questions or any feedback on this year's Comment and Win contest. We are looking forward to KWHS Comment and Win 2018!