College Admission: Will the Summer Program Help You?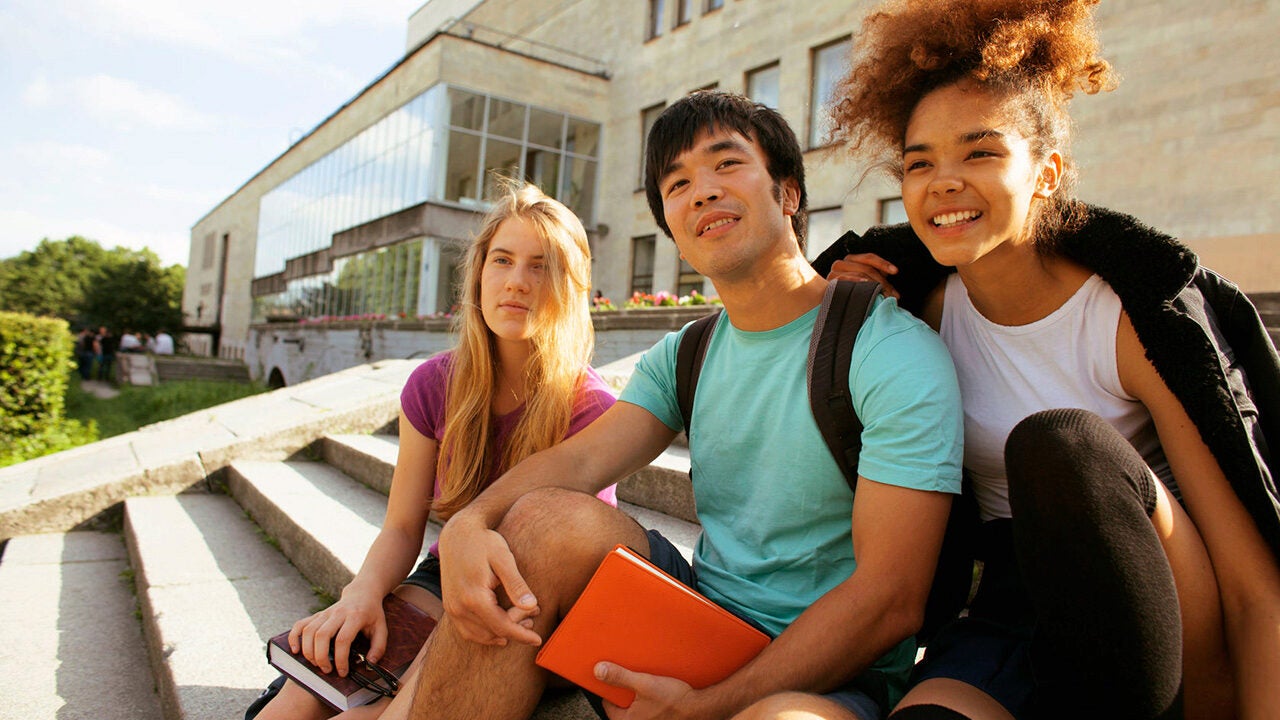 The Process, a program airing on Sirius XM Channel 111, Business Radio powered by The Wharton School, offers guidance and insight into the college admission process. Host Eric J. Furda, the dean of admissions at the University of Pennsylvania, invites guests and experts to explore all aspects of the admission process, from discovery and decision-making to enrollment and transition. Check out the Related KWHS Stories tab accompanying this article to discover other Dean Furda-led discussions. We also encourage you to learn more about the KWHS Global Young Leaders Academy summer program, held on Wharton's campus each summer.
Dean Furda recently sat down with co-host Eileen Cunningham Feikens, director of college counseling at the Dwight-Englewood School in New Jersey, to explore summer programs on college campuses and the hot-button issue of demonstrated interest: are you doing enough to let colleges know you're interested? Below are some edited excerpts from their discussion. This episode of The Process – linked here along with the other audio podcasts of the show — also welcomed Brian Peterson, director of Penn's cultural resource center Makuu and author of Higher Learning, a guide to college-transition success.
Eric Furda: [Last summer I spoke] to 800 students who were here on Penn's campus for summer programs, from Leadership in the Business World, to science and technology, to the College of Arts and Sciences pre-college program. As you think about the landscape of college admission, do I have to do a summer program and does it look good on my application?
Eileen Cunningham Feikens: [Rather than summer programs], I'd like to look at it as programming your summer. There are wonderful summer programs at great colleges and universities around the country. There are great not-for-profit organizations and community-service organizations. Or students can do a part-time job over the summer or create their own learning with a list of books that they want to get through for the summer. The most important thing to think about for a student and for a family is if the program you are looking at on a college campus feeds the passions and helps a student explore what those passions are. If it helps them understand that, yes, this is something I want to pursue, then it's great. As a résumé-padder, it's not great. The admissions office on a campus is separate from the summer-program office. The myth out there is that if you attend a particular summer program at a school, then you have a leg up for the admission to that institution. That's a myth.
"I love summer programs if a student is approaching that opportunity with a sense of purpose as to why they're going to that program, on that campus, in that location." — Eileen Cunningham Feikens
I love summer programs if a student is approaching that opportunity with a sense of purpose as to why they're going to that program, on that campus, in that location. If it's for a student to try on what it's like to live in an urban setting as a college student, fantastic. If it's because they want to become more independent, then they gain independence because they're taking on a level of responsibility that they might not have in their daily routine as a high school student.
My own kids worked jobs [over the summer]. My son worked in a restaurant and my daughter mucked stalls at a stable. There are counseling positions at different camps. All of these feed into how students figure out who they are and what their strengths are. I always think it's important to explore community service as a way for a student to get to know who they are and what their goals are moving forward in their path through college. There are tons of community-service opportunities: working with underserved children or working with the elderly. A lot of people feel that they have to go to Fiji to do something, or to some undeveloped country for a week. I don't think that's necessary. Work for your town and keep it local. You'll find wonderful opportunities within your own community or country without having to travel to another area of the world.
Furda: As an educator and a counselor, I don't feel that a student has to do one thing or the other to look good on an application. We understand that there are certain pressures. The insights that come from a summer program or 'programming your summer,' which I love, can help a student later on to tell their authentic story. They don't have to be on Penn's campus [or a campus elsewhere] for six weeks to do that. Great learning can take place in those experiences, and for some students it's the first time they step away from home. If they haven't gone to a summer camp, this may be the first time they need to negotiate living in a residence hall with others, having a different type of schedule. [Summer programs can be useful, but you have to decide if it is right for you].
Feikens: It's time to turn the table on the dean. What is demonstrated interest? [It's the idea of how a student is showing a school that she or he is truly interested in attending that school, whether it is through a summer program, college visits, or other ways]. Demonstrated interest is a hot-button issue. Some colleges will track the number of times you open the emails they send you and turn it into how interested you are in attending their school. My question for the dean is: How much does demonstrated interest really matter?
Furda: Penn has 25 admission officers going worldwide. We're not going to say unless a student has interacted with us a half-dozen ways, he hasn't shown demonstrated interest. I believe that if a student applied to you, then they're interested in you. Otherwise, why would they even apply? But you should think about demonstrated knowledge. One of the supplemental questions on your application will be: why are you choosing our school? If you have taken the time to apply, it's important for you to know why you applied. This goes back to how a college fits your needs, and my four C's that I talk about on my blog to help you assess colleges: culture, curriculum, community, conclusions. Conclusions involve asking yourself, 'What should I envision for myself at the end of my college experience? What are some of the outcomes I may expect?' Reflect back on that to yourself. Make sure you're making those connections.
Feikens: A great question to ask on every college tour is: Do you track demonstrated interest? [In the end], it's more about how you are connecting with that university on a personal level. That's much more compelling. Prior to going on a college tour, if you know the name or e-mail of the territory manager for your university, reach out to that person and let him or her know you're coming to campus. Is it possible to meet with them? Some of the smaller schools love that. It's not so much that you have to 'check the box' that you visited a particular campus [to demonstrate interest]. Is it a campus that you want to spend four years on? That's the question you need to answer for yourself. The only way you can answer that is to do the due diligence and go on the tour.
Furda: I also urge students to think about what signals a college is sending during that tour and college-selection process. Are those signals authentic? The way you're treated as an applicant can be a reflection of what your overall experience is going to be, and that is the way you're going to fit into that community.
Related Links
Conversation Starters
What are three things you learned about summer programs?
What is demonstrated interest? What is demonstrated knowledge and how is this important when you apply to a college?
What summer experience, college program or not, has most helped you to understand yourself and your interests better? What did you learn from that experience that helped you figure out your path forward?