Commenters Respond and Respectfully Disagree In Round 2 of the Comment and Win Contest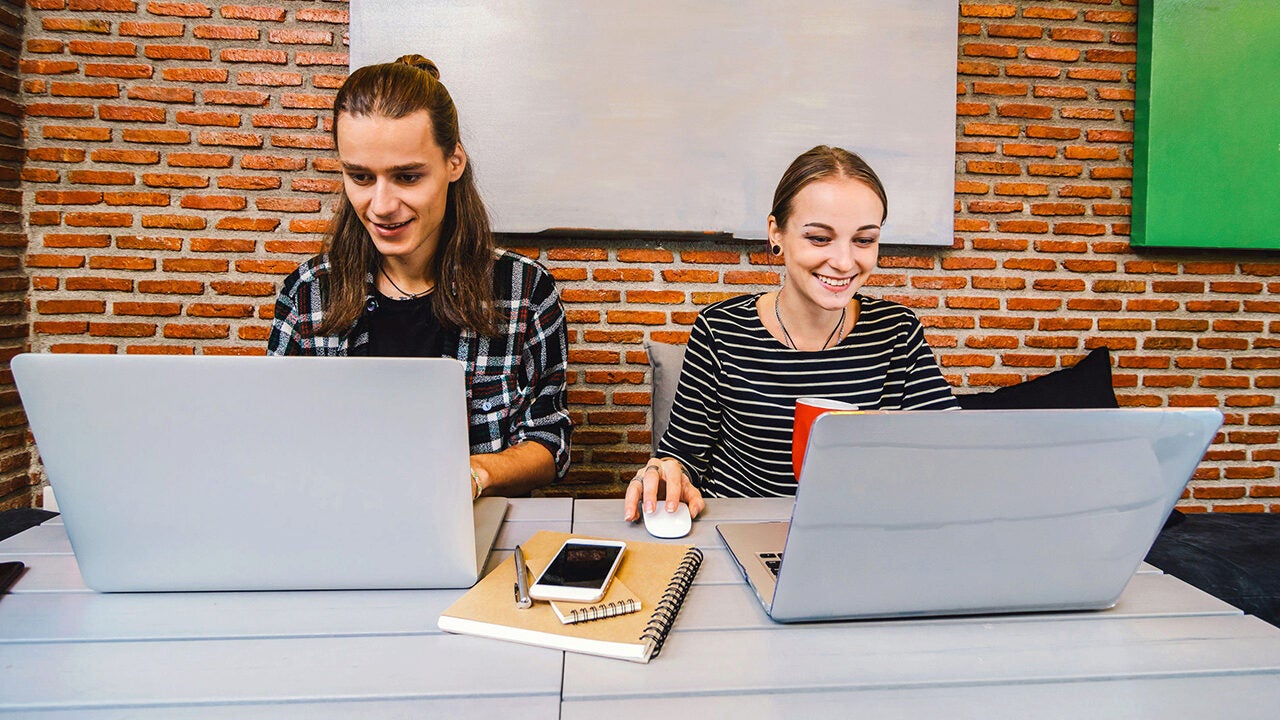 Round 2 of the 2019 KWHS Comment and Win contest provides empirical evidence for a common theory: the internet has indeed made the world a smaller place. Comments, while gracious and engaging, crossed time zones and borders.
In keeping with the theme of the latest round, which lasted from July 8 to July 20, students from around the world read KWHS articles and responded to existing comments on those articles from other students. Their directive: Reflect on a student's ideas and opinions, while also expressing your own.
It was fun and fascinating for our team to read the unfolding threads, rich with insight and discussion around topics like the trade war between China and the U.S., with students from both countries providing unique perspectives. And we love that this round's commenters were not afraid to express strong opinions and push back, politely yet firmly, on the opinions of others. Xinagxin Zhao, a student from Xinjiang in the northwest corner of China, writes: "The trade war did cause many troubles to both countries. But to be honest, in the area of agriculture, American farmers are suffering more."
How the Trade War with China Is Hurting U.S. Farmers was a popular choice for this round's responders, as were other recently published articles, such as Fighting for Environmental Justice, Scoring Equity at the Women's World Cup and Digital Well-being: Do You Take Your Cell Phone to Bed?
We also appreciated those commenters who searched the KWHS content more deeply to locate and reflect on past comment threads. Phalguni Miraj, for example, landed on the February 2018 article Dark Milk Chocolate Bars Help to Unlock Wealth in West Africa, with a thread of more than 40 comments. Phalguni writes: "Hi Catalina, I like how you mentioned that Steve Wallace truly cares about Ghana and how Ghana produces so many cocoa beans…I traveled to Switzerland last year and tasted so many heavenly chocolates, all with fancy brand names and designs. But after reading this article, I realized that the cocoa isn't coming from Switzerland; it's coming from countries who grow cocoa trees and gather the beans." Great comment…and, well, we love chocolate.
While we read so many thoughtful and carefully crafted comments in the past few days, the winners are those competitors who truly captured the spirit of Round 2, reflecting back often to the original commenters' ideas and opinions, while also adding their own perspectives to the discussion.
This round's top prize goes to Arpan Bagui, 17 and a rising senior at C. Leon King High School in Tampa, Florida (The Round 1 winner was Arpan's King High School classmate, Aaryan Sharma). Arpan wrote especially reflective and provocative comments on two stories this round, presenting us with a tough decision. In the end, though, we are honoring him for his response to Hayoung Kim on the article How the Trade War with China Is Hurting U.S. Farmers. Arpan continually reflects on aspects of Hayoung's comment, honoring his ideas while also presenting a clear, alternative, and insightful response. His willingness to both agree and disagree and then explain his positions underscores the essence of Round 2. Great job, too, Arpan on your response to Xinyu Liu on the story Where Do You Stand on the Cash Debate?
"On your remarks about soccer, while some may argue that the women's soccer league is not as competitive as the men's league, I believe the level of competitiveness does not affect the number of fans." — Sophia Zhu
The first runner-up in this round is Sophia Zhu, 14 and a rising sophomore at Lewisburg Area High School in Pennsylvania, U.S. Sophia's response to David Chen on the article Scoring Equity in the Women's World Cup carefully considers David's response to her original comment on the article (for which she won an honorable mention in Round 1). She addresses each of David's points, concluding, "It seems that we don't have fundamentally different perspectives on this critically important issue; however, maybe we are looking at the same issue from slightly different angles and we share the same concerns." Great job, Sophia, on expressing your own ideas, while also staying closely aligned with David's arguments.
Second runner-up honors in this round go to David Peng, 16 and a rising senior at New Trier High School in Winnetka, Illinois, U.S. David expressed strong and compelling responses to two commenters, Xinyu Liu and Deyan Kassev, on the Digital Well-being article. The fact that David responded twice has nothing to do with his success, yet we feel he deserves a shout-out for the strength of both responses.
Round 2 Honorable Mentions go to:
Thank you to all our fabulous commenters thus far! Be on the lookout for portions of your comments appearing in posts on our Instagram (@KWHSLife) and Facebook pages. We will be featuring all our winners, and then some.
Round 3 of the KWHS Comment and Win contest is on! All the same rules apply, just a new theme. You have until August 10 to choose a KWHS article and comment on how it relates to a personal experience you have had. Storytelling is a powerful tool in debate and persuasion, and it is the basis for strong, compelling writing. Remember, we have hundreds of articles in our archives. You can choose any story on which to leave a comment. And you can also search by category. No fiction, please. Good luck!
Questions? Feel free to contact the KWHS team.