Racial Justice Inspires Reflection in Round 1 of Our 2021 Comment & Win Contest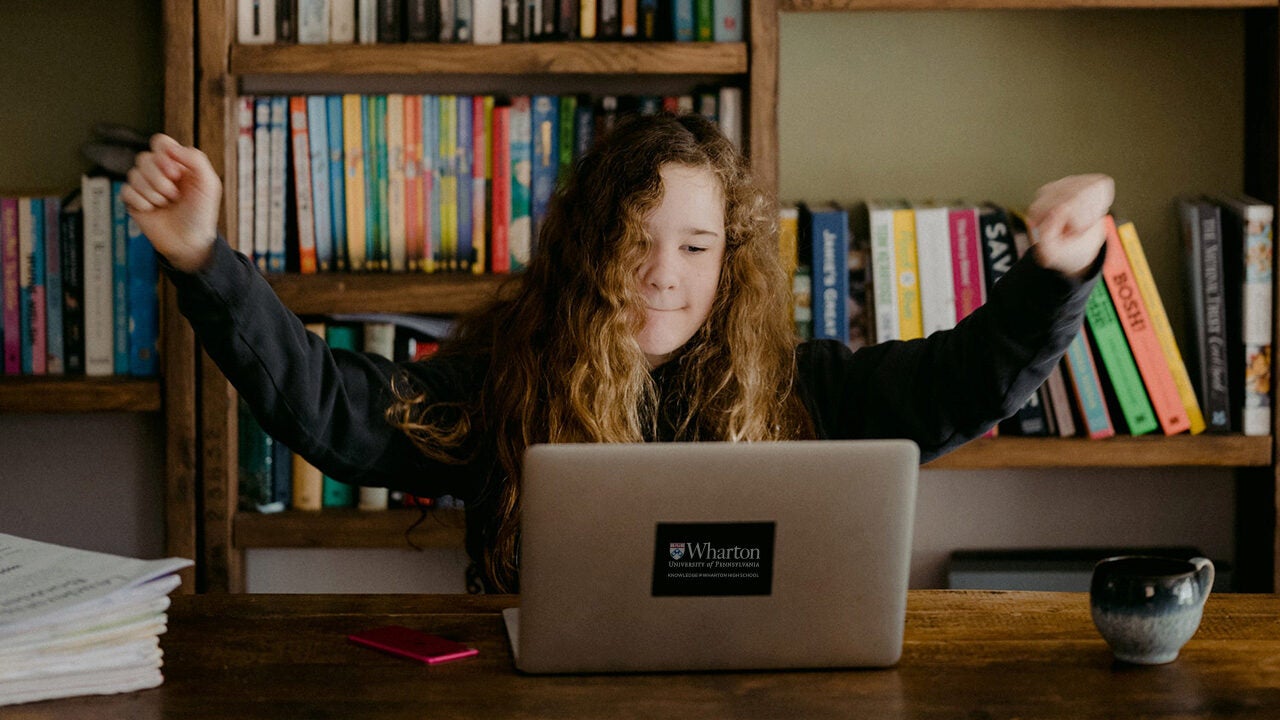 A big shout-out to the world's youth for giving the Wharton Global Youth Program some fantastic early summer reading material.
During Round 1 of our annual Comment & Win contest, which ran from June 7 to June 18, nearly 75 high school students left thoughtful and honest comments in response to Knowledge@Wharton High School articles. In keeping with the round's theme, which was "anything goes," you commented on a variety of topics that clearly sparked your curiosity and empathy – everything from data science to the allure of Gamestop.
Many of your insights drew upon the challenging circumstances of the past year, perhaps giving you even greater clarity and resolve to express your hearts and minds. This made it all the more challenging for us to choose a winner.
Izora K., a student from Uzbekistan, captured that sentiment best in her comment on Entrepreneurial Vibes from Musical Genius John Legend: "Quarantine restrictions gave some of us the chance to reflect on 'who we really are', the striking question of 'what is the meaning of life?' and most importantly 'how will life be carried on once this is all over?'. These questions, in some ways, helped guide us to the paths we most wanted to pursue."
"While racism and discrimination are not things that will disappear once we acknowledge them, it is also important to realize that we have the resources to combat and alleviate these problems." — Caroline G., Round 1 Winner
Powerful voices resonated around the topic of racial justice, energizing the commenting thread on the Future of the Business World podcast episode featuring Moniola Odunsi. We encourage everyone to check out the reflections on this page, all passionate and beautifully expressed. Said Victoria L., a high school student living in Southeast Asia: "This pandemic has unveiled ugly truths about racial injustices that happen in our world even today and showed us how these problems are very real and have affected countless people around the world."
We discovered our Round 1 winner among the Moniola commenters. Congratulations to Caroline G., 17 and a rising high school senior from California! Caroline's well-expressed comment referred often to key points and themes from the podcast, while also contributing meaningful personal insight and experiential context from her own life. It struck an impressive balance of reflection on the content and individual relevance through storytelling, opinion and key takeaways, which is what we hope to see.
In addition to her spot-on approach, Caroline's words were compelling: "Economics and politics have become inextricably linked to each other… young entrepreneurs like Moniola are especially inspiring because they are the intersection of both of these approaches." Through our partnership with Wharton School Press, Caroline (and each round's top winner) will get to choose from among several business and leadership e-books written by Wharton and University of Pennsylvania faculty.
This round, we're also highlighting 10 Comment and Win Superlatives that stand out for their quality relating to a theme. In no particular order, here are this round's superlative winners:
Best Example of Less Is More: Alfred S. from the Bronx, New York, U.S., for his lovely, brief comment on the podcast transcript Future of the Business World: A Girl Scout Advocates for Redefining Success.
Strongest Voice on Implicit Bias: Victoria L., a self-described Korean student studying in Southeast Asia, for her eloquent comment on Future of the Business World: Moniola Odunsi Fights for Racial Justice.
Most Inspiring Personal Story: Xinyuan "Luna" L., 16 and a rising junior in Maryland, U.S., for her comment on Future of the Business World: Building an App for the Scoliosis Community. Fun fact: Luna just met Christina Sinn, featured in this podcast, during Session 1 of the Wharton Global Youth Program Business Leadership Academy.
Most Likely to Hold Business Accountable: Richard L., 17 and a rising senior from New York, U.S., for his insightful comment about the value of a carbon tax on the article Exploring the Balance Between Business and the Environment. If we had a Comment & Win yearbook, we would photograph Claire L., 16, and a rising senior from New York, for the same superlative as an equally articulate champion of the carbon tax.
Best Reference to BTS: Tiffy L., 16 and a high school junior in Hong Kong SAR, China, for her passionate boy-band BTS riff on the article Marketing Research Snapshot: Why Some Songs Become Hits: "The miracle of BTS should not be ignored."
Most Likely to Study Anti-trust Law: Edward C., 17 and a rising senior in Illinois, U.S., for his comment on Epic Games vs. Apple: What's Next for the App Economy?
Deepest Business-Inspired Analysis: Props to these two commenters for doing their research! Their passion for business shines through. Phalguni M., 16 and a rising senior from New Jersey. U.S., for her comment on The Power of 'Pivot or Perish' in Retail, and Lisa Z. for her comment/research project on 5 Ways the World Will Look Different in 2030.
Most Thought-provoking Comment: Jason S., a high school student in Connecticut, U.S., for his powerful response to racism on Career Insight: Hope for Young Black Entrepreneurs.
Best Perspective on Quiet Leadership: Dhiya J., 17 and a rising junior from New Jersey, U.S., for her comment on the video transcript Jordon Williams on Overcoming Challenges and Choosing Your Own Path.
Most Likely to Improve His Emotional Intelligence: Max G., a high school student in Massachusetts, U.S. and a participant in the Wharton Business Leadership Academy this summer, for his comment on The Conversation: Navigating the Nuances of Emotional Intelligence.
Congratulations to all the winners from Round 1 of our 2021 Comment and Win contest. Round 2, during which you must reply to another person's comment, is currently active until midnight on July 2nd. We can't wait to hear from you!