Announcing the Round 4 and Grand Prize Winners for the 2018 KWHS Comment and Win Contest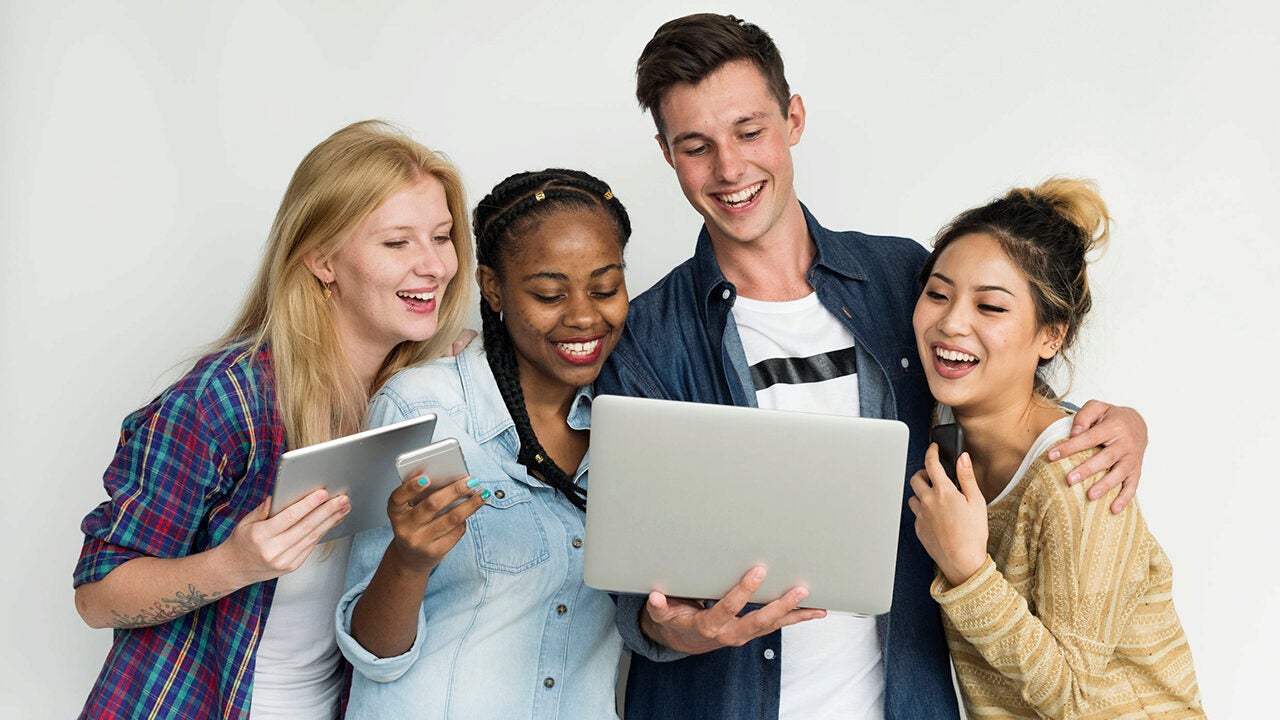 KWHS recently had the opportunity to interview Emma Himes, a University of Pennsylvania sophomore and director of development for JÜV Consulting, a team of high school and college students that helps companies and brands market effectively to Generation Z – typically 10-20 year-olds. Emma and her colleagues say that today's teens are "changing the world bit by bit." JÜV consultants also contend that "Generation Z is Generation We" because teens love sharing experiences with each other.
After a summer of listening to your voices, we are convinced that, yes, you will indeed change the world, and yes, you have many experiences, insights, opinions, stories and ideas to share with all of us. The 2018 KWHS Comment and Win contest showcased your impressive and often persuasive critical thinking skills, reflective listening abilities and storytelling chops – not to mention that we had a blast reading all your thoughtful and provocative comments.
Our first order of business is to announce the winners for Round 4, which ran from August 13 to August 31. The round's "anything goes" theme encouraged high school-aged commenters to select any KWHS article, video or podcast and express your views in the commenting section.
Top honors for Round 4 go to Ananth R., 17 and a junior at Torrey Pines High School in San Diego, California, U.S. Ananth's comment on the KWHS article The National Debt: What's Behind All Those Zeros? was both sophisticated in content and clearly stated in style, weaving opinion and insight with the main points of the story. In the second half of the Comment and Win contest, we began to see a trend of comments reading like essays, rather than maintaining a responsive and reflective tone. After all, these are story comments and we wanted to see that you were aligning with and adding to what you had read, not creating something entirely new and different. Essay-like comments tended to be overwritten and contrived. In this case, however, Ananth's thoughts on the national debt were smart and well expressed, and communicated both support and pushback for ideas within the body of the article. We also appreciated his suggestions to "raise public understanding of economic concepts."
The first runner up in Round 4 is Parthsarthi S., a senior at Emirates International School – Jumeirah, Dubai, United Arab Emirates. We loved Parth's comment on the article Masterman's Nia Weeks Talks About Her Summer Internship with the Penn Museum for its light tone and clever use of TV, parental and workplace references. And perhaps more compelling than hearing about the "perfect fit" internship is a story that illustrates lessons learned from less-than-ideal experiences: "If I hadn't gone through 2 weeks of hell at my internship, I would have applied to study law, graduated and probably hated what I do." Commenting is about expressing your personal and authentic views, which is not always the case on other social media platforms that paint a rosy picture despite what might be the reality.
Runner-up honors also go to Stephen W., 16 and a junior at Hanover High School in Hanover, New Hampshire, U.S. In his comment on the KWHS article What It Takes to Become a CEO, Stephen wove insights with his experiences running (and winning) for high school class office to expand on a discussion of the leadership qualities that might someday land him in the corner office.
Junjie Y., a senior at Shanghai High School in Shanghai, China, also earns Runner-up status in Round 4. We appreciated Junjie's thoughtful response to the KWHS article Big Data and Your Future as a Data Scientist. We especially liked hearing about his project in anomaly detection that yielded findings about the different ways that humans and machines make decisions.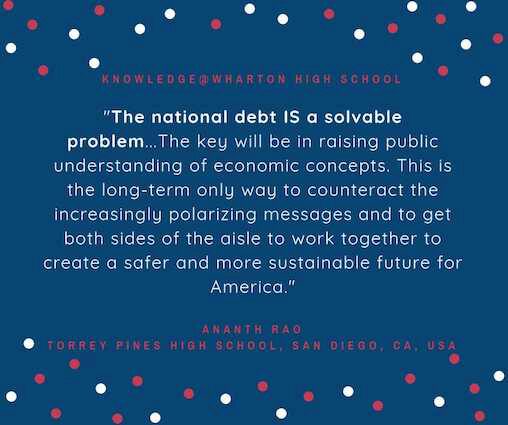 Our final Round 4 Runner Up is Jonathan H., 15 and a junior from Diamond Bar High School in Diamond Bar, California, U.S. Jonathan very much upheld the tone of true commenting in his thoughts on the KWHS article Inside the Economic Warfare Involving Tariffs and Trade. In a mere 175 words (brevity has not been a trend in this year's commenting contest!), Jonathan reflected, opined and added value to the story discussion. We appreciated that he made each word count as he expressed his own views on the tariff topic.
A Round 4 Honorable Mention goes to Stephanie C., 16 and a junior at Fort Worth Country Day in Fort Worth, Texas, U.S. Stephanie made some interesting points in her response to the KWHS student essay Deconstructing the Investment Bank, particularly focusing on one aspect of the essay that urges Generation Z to "learn more about the world in general." Her comments might have been better suited for a KWHS story more focused on globalization, such as this article about global citizenship, but she definitely found a way to take the investment bank conversation in a provocative new direction, and her thoughts were well articulated.
Congratulations to our Round 4 winners!
And now it's time to announce the 2018 KWHS Comment and Win contest grand prize champion. Several students faithfully commented for each of the four rounds, often placing among the top commenters in their rounds. We'd like to acknowledge the following students for their strong and often impressive commitment to the contest: Ícaro B., a senior at Colégio Farias Brito in Fortaleza, Brazil; Ananth R., a senior at Torrey Pines High School in San Diego, California, U.S.; Naveen V., a senior at Plano East Senior High School in Texas, U.S.; Max W., a senior at St. Mark's School of Texas in Dallas, Texas, U.S.; Stephen W., a junior at Hanover High School in Hanover, New Hampshire, U.S.; and Harry X., a high school junior from Dulwich College in Shanghai, China.
We'd also like to give a shout-out to the following commenters, who, while not commenting in every round and therefore ineligible for the grand prize, did participate in multiple rounds, often making it to the winners' circle: Rahul A., a senior at Monta Vista High School in Cupertino, California, U.S.; Mikhal B., a senior at American Heritage High School in Plantation, Florida, U.S.; Stephanie C., a junior at Fort Worth Country Day in Fort Worth, Texas, U.S.; Katherine K. of Mount St. Mary High School in N.J., U.S.; Rachit S., a senior at La Martiniere for Boys in Kolkata, India, and Chua Y., a senior at St. Joseph International Institute Malaysia in Kuala Lumpur, Malaysia.
The 2018 KWHS Comment and Win Grand Prize winner is Harry X. from Dulwich College in Shanghai, China. Harry commented 18 times throughout the competition, often extending strong points of view on such topics as Generation Z and social entrepreneurship. Take, for instance, the first line of his comment on the KWHS student essay Exploring Social Entrepreneurship: 'My Generation Is Full of Activists and Humanitarians.' Harry wrote, "Fiorella says, "I believe social entrepreneurship is the future of business and policy making", which I have to totally disagree on." Harry disagreed often, and not always in a way that appealed to our perspective. And for that reason, we believe he deserves top honors this year. He made us think differently, didn't back down from expressing a strong opinion, and was also quite gracious during his robust Round 2 exchange with fellow commenter Naveen V. on the article Aspiring Entrepreneurs Take Note: 4 Tips from a Venture Capitalist Investor. He also regularly added value and insight to the topics on which he was commenting. While many of this year's competitors were talented writers and communicators, Harry's comments captured the true spirit of reader commenting, which is a platform to reflect on what you've read and then respond authentically to topics about which you're passionate. Well done, Harry!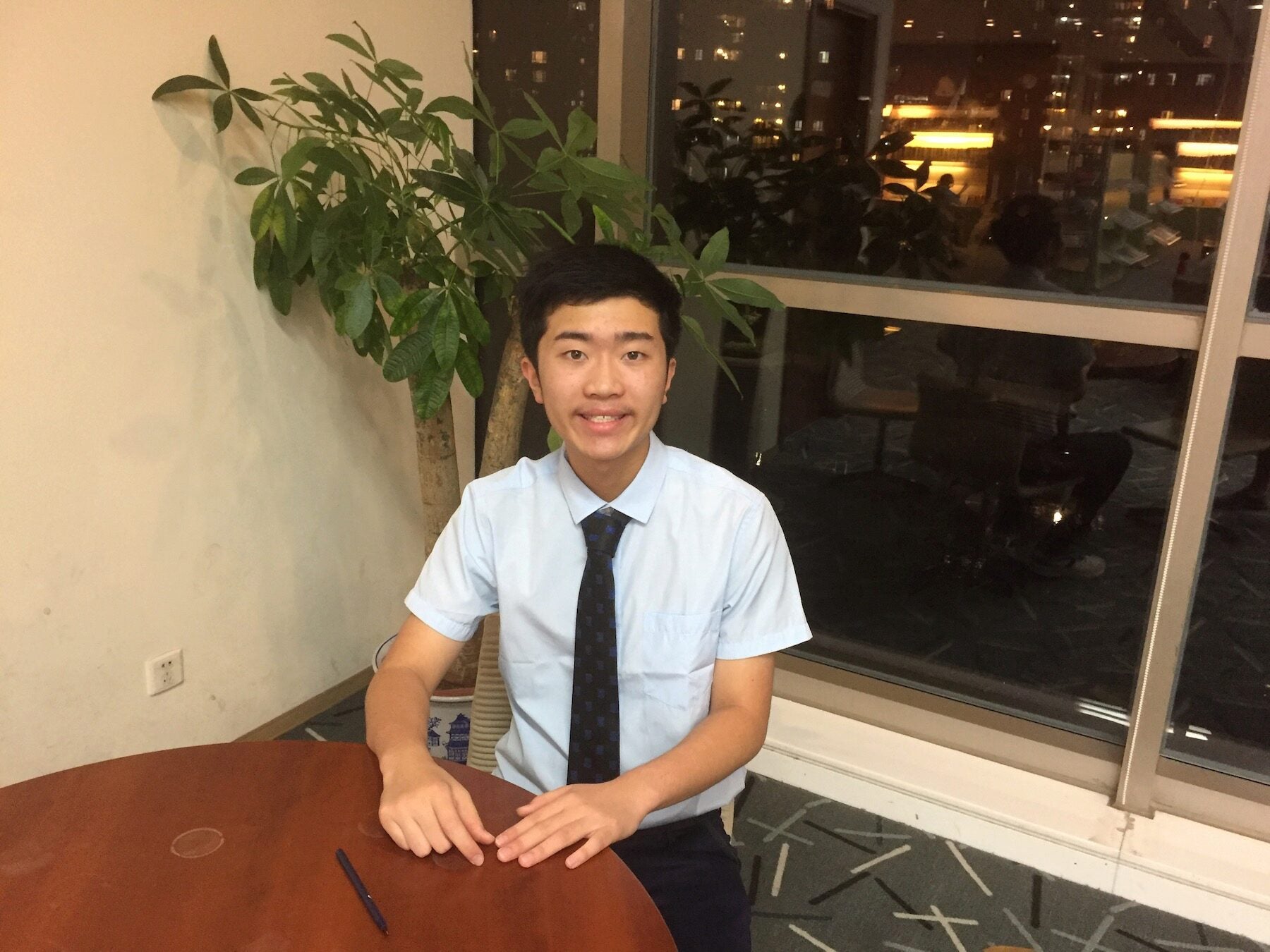 That's a wrap for our second annual KWHS Comment and Win contest for high school students. Thank you all for sharing your opinions, emotions, knowledge, and incredible stories with our team this summer. It was a sincere honor and pleasure to read all your comments and to hear your strong voices on such a wide variety of business, finance, leadership and entrepreneurship topics. In case you missed the highlights, be sure to read our reports on the 2018 winners from Round 1, Round 2 and Round 3.
Please keep commenting! We love to hear from you. And stay tuned to our bi-weekly newsletter for news about new content and competitions. Email us at kwhscompetition@wharton.upenn.edu with any questions or ideas.