The 2018 KWHS Comment and Win Contest Gets Off to a Strong Start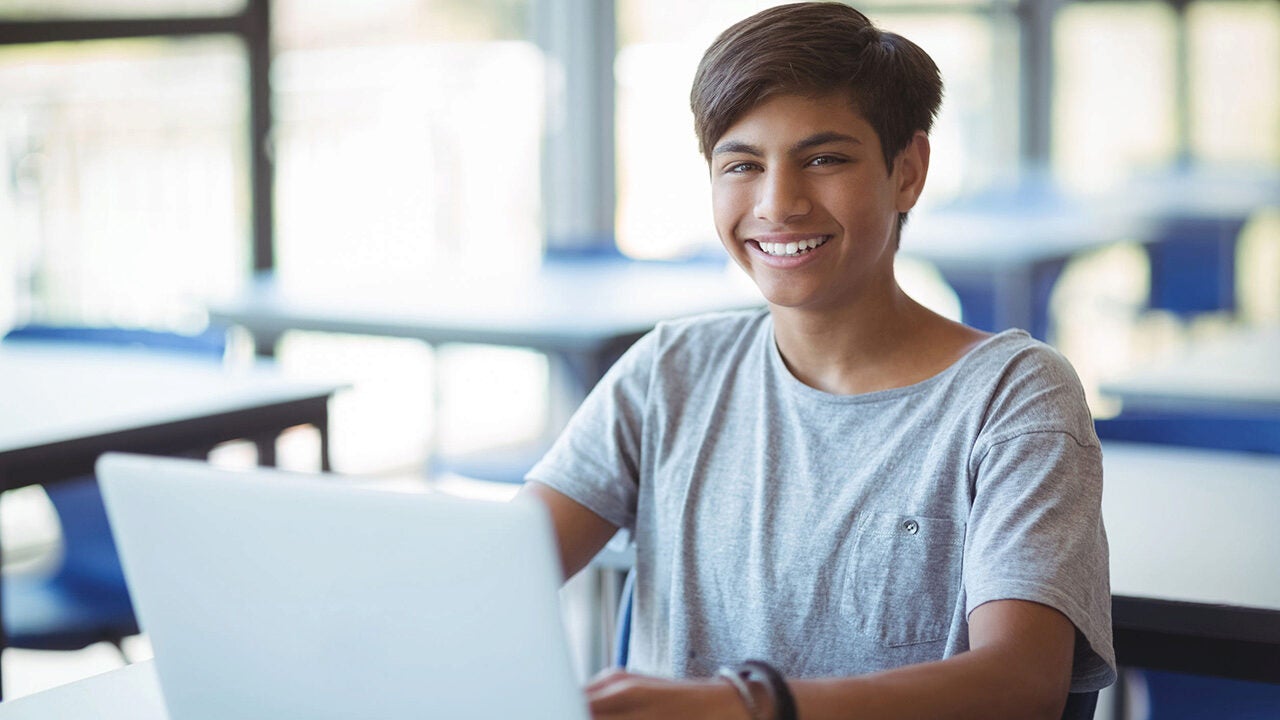 Our KWHS team is excited to report the results for Round 1 of our 2018 Comment and Win Contest!
We spent the last few days since the first two weeks of the contest ended on Friday, July 6 reading through more than 40 comments on KWHS articles from high school students around the world – tackling topics as varied as investing and cryptocurrency to crowdfunding and emotional intelligence. Every comment was thought provoking in its own way, often incorporating personal stories and experiences to personalize an already-powerful message.
Across the board, it has been a sincere pleasure getting to know high school students through their ideas, insights, anecdotes and opinions. A special shout out to Aneesh Shinkre from Florida, U.S., Grand Prize winner of last year's KWHS Comment and Win contest, for his compelling and well-written comments about FinTech on the KWHS story Mobile Payments: A Cautionary Tale. We urge all commenters to read his July 5, 2018 post for a bit of inspiration. Aneesh has a true talent for expressing a strong written argument through intellect, reflection, storytelling, humor and opinion. But, alas, he is now a high school grad (headed to the University of Miami) and not eligible to win again this year. Be sure to also check out Aneesh's KWHS essay about his experience as a data science intern.
Now, on to this year's Round 1 winners.
The overall winner for Round 1 of the 2018 KWHS Comment and Win is Max Wang, 17 and a senior at St. Mark's School of Texas in Dallas, Texas, U.S., for his comments on the KWHS article What It Takes to Become a CEO. Max writes a clear and compelling reflection that impressed us from the get-go with the words, "In asking what components make up a wonderful CEO, we are asking ourselves the most basic question about what it means to be a good person and how best to lead the people around us." He then goes on to provide some insightful CEO qualities, supported by engaging personal observations. Max, you may well be destined for the corner office.
The first runner up for Round 1 is Rachit Surana, 17 and a senior at La Martiniere for Boys in Kolkata, India. Rachit's reflections on the KWHS article An Arctic Teen's Viral Tunes Save His Language from Extinction, beginning with a telling lesson from his grandmother, express a provocative and valuable perspective on the intersection of tradition and technology. This tug-of-war between the new and the old is a constant in today's progressive global community. We loved reading Rachit's imagery and his clever approach in adding an interesting perspective to this article about a musician in Alaska.
Second runner up for Round 1 is Chuah Yiyang, 18 and a senior at St. Joseph International Institute Malaysia in Kuala Lumpur, Malaysia. In his response to the KWHS article 2018 Graduates Define Success, Chuah does a wonderful job of identifying a thread running through the quotes from the various graduates, and then taking the article discussion in a new and insightful direction. Chuah says, "In my perspective, the key to pursuing happiness and achieving success in life is to know your 'inner self' – who you really are." He then builds on that main idea, which is both simple and profound.
Honorable mentions abound for Round 1. This won't always be the case, but we had lots of great material these past few weeks and could easily keep gushing about your comments.
But we can't write about everyone, so we have selected four honorable mention winners, presented here in alphabetical order. First up, Katherine Kwiatkowski of Mount St. Mary High School in N.J., U.S., for her comments on the KWHS article Career Insight: Advice from New York Stock Exchange President Stacey Cunningham. She makes the case that equality is the responsibility of both women and men. Ananth Rao earned an honorable mention for his comments about the current geopolitical landscape and the business world on the KWHS article IHOP Flips to IHOb and Gets People Talking about the Business of Burgers. Naveen Vimalathas, 17 and a senior at Plano East Senior High School in Texas, U.S., got us thinking with his reflections on the article Is High School Killing Your Creativity? And last, but certainly not least, we would like to bestow a Round 1 honorable mention on Harry Xu, 15 and a high school junior from Dulwich College Shanghai, China, who stood out for his strong opinions expressed this round on several KWHS stories, most notably the article/podcast Competitive Do-It-Yourselfers: Do You Agree with this Image of Generation Z? While we didn't always agree with Harry's opinions, we appreciated his willingness to express opposing views and back them up with meaty arguments. And his thoughts on the Gen Z story gave us perhaps new insight into teens in China, for which we are always grateful.
That's a wrap for Round 1. Winners receive e-certificates and recognition in our KWHS bulletin and e-newsletter, as well as on social media (Twitter: @WhartonHS. Instagram: @KWHSLife Facebook: https://www.facebook.com/whartonhs/). The top winner from each round also receives a prize.
Round 2 of the 2018 Comment and Win contest begins Monday, July 9 and lasts through Friday, July 20 at midnight EDT. In this two-week phase of the competition, you must reply to an existing comment on a KWHS article. So, all the same rules apply; however, you can't just leave a new comment. Read another commenter's perspective, reflect, and provide a response that recognizes their points, provides feedback, and possibly offers your opinion. Feel free to debate. We'll be watching. And remember, you must first register with KWHS in order to leave a comment. It's quick, free and painless — sign up here. Good luck!
Questions? Contact the KWHS team and we'll be sure to get back to you.