Wharton Global Youth Summer 2022: Collaboration, Community and Connections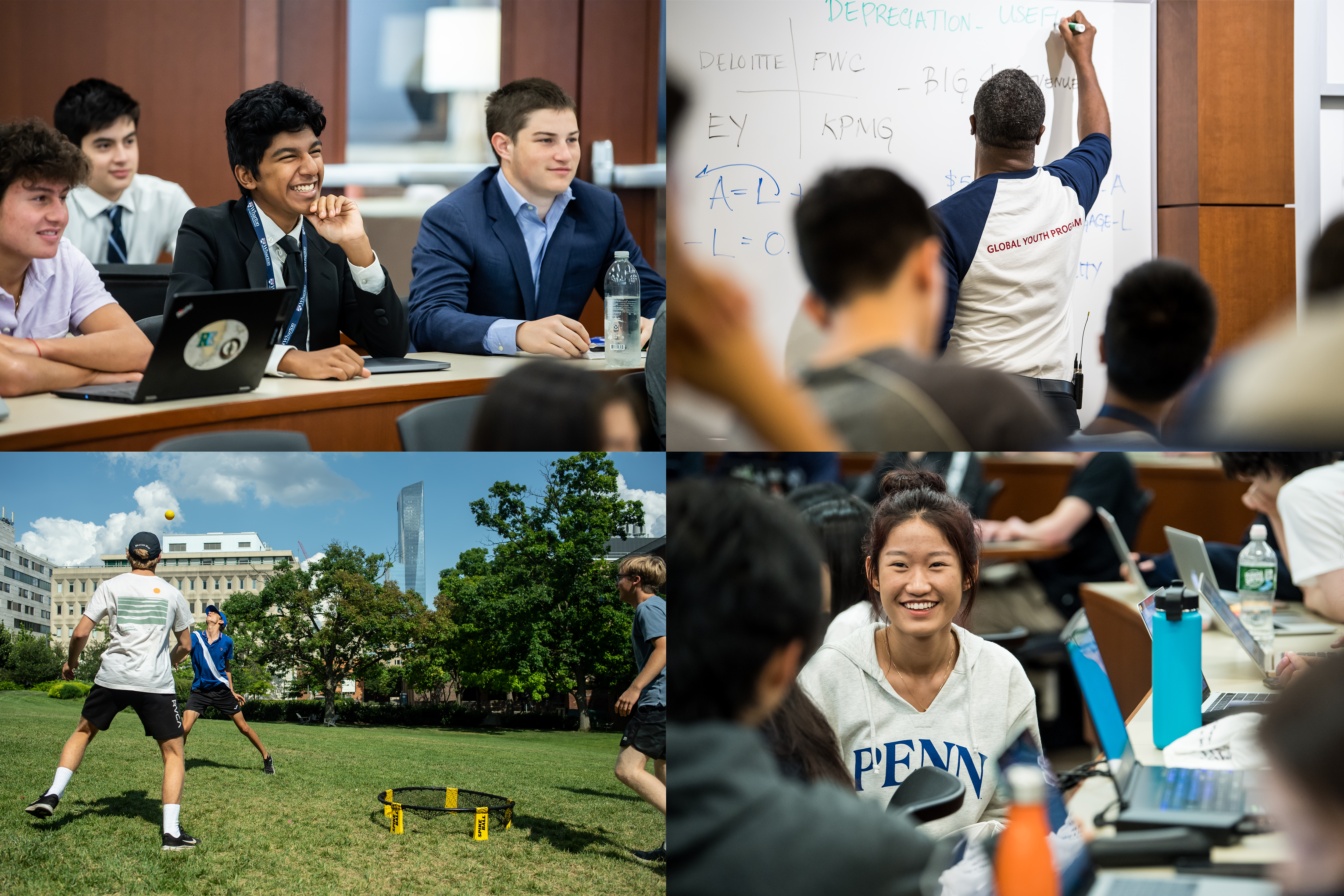 How was your summer? As many high school students dive back into their schedules, overflowing with tests, papers, applications and extracurriculars, it's time to reflect on the past few months.
Our Wharton Global Youth team is both exhausted and exhilarated after running high school programs from June to August, during which we met more than 1,200 students on campus in Philadelphia, nearly 1,000 students online (many of whom also joined us in our virtual GYM community), and some 50 entrepreneurs-in-training during our first-ever Essentials of Innovation program on Wharton's San Francisco campus.
"This was a summer of achievements, connections, community, exploration, academics, and above all else, fun! Our students challenged themselves beyond the limits of traditional classrooms, learning through case studies, business simulations, site visits and company analyses," says Lauren More, director of Wharton Summer High School Programs. "More importantly, their experience was fueled by passion, innovation, and collaboration in an environment that values peer-to-peer learning and application. We are inspired by and grateful for our students and look forward to seeing all that they accomplish in the years ahead."
Here are a few of the many faces and voices we met along the way: