5 Ways for Students to Engage with the Wharton Global Youth Program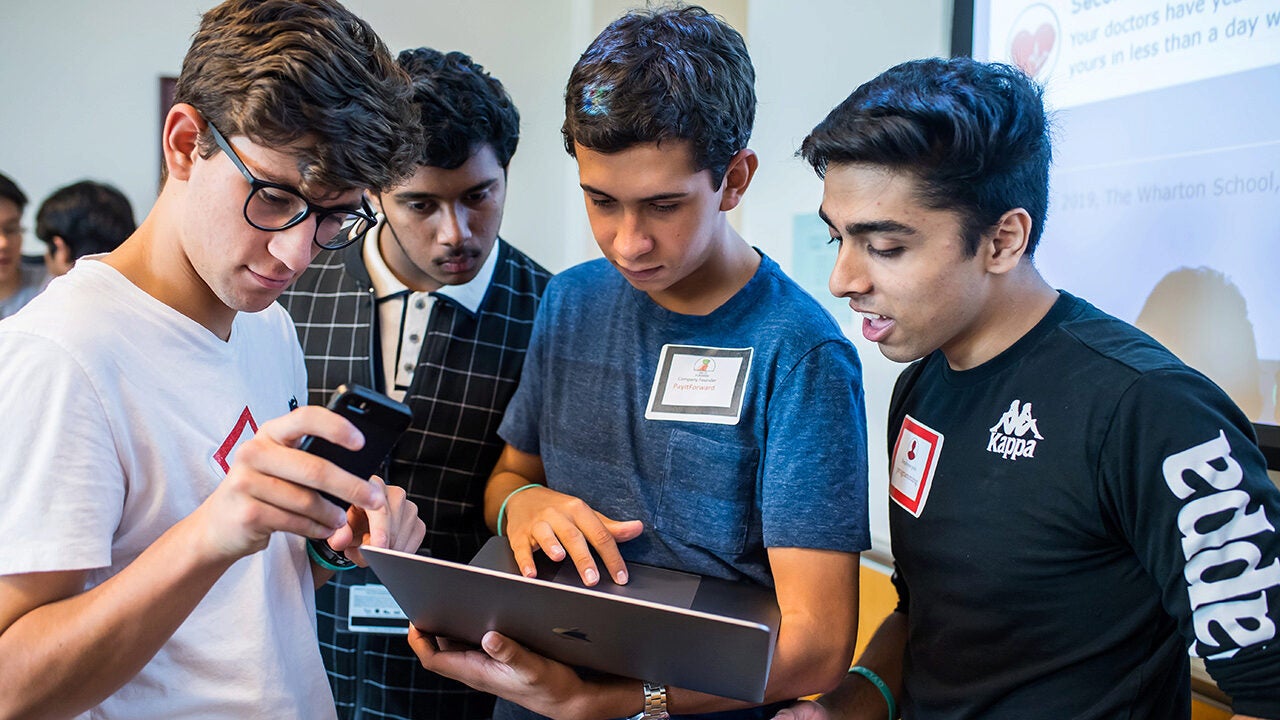 Lots of high school students have heard about the University of Pennsylvania (Penn), whether you're hoping to attend someday or you have read about its place among the top Ivy League universities. Wharton – one of twelve schools within Penn – is among the best business schools in the world.
You don't have to wait another minute to experience what Wharton has to offer. You just need to discover the Wharton Global Youth Program, which works every day to help pre-college students explore their passion for business, analyze the world's complex challenges, and take the needed steps to become leaders who will transform the global economy.
Intrigued? Great! We want to meet you. Here are five ways for students to engage with the Wharton Global Youth Program:
Come to Wharton! Our summer programs are an incredible way for you to connect with teens from around the world and learn more about business, finance and analytics, while also living on Penn's beautiful campus in Philadelphia, PA. The priority application deadline for summer 2020 is January 22, so read more about our programs and apply today!
Become an investor. Students participating in our annual global investment competition often tell us: "At first, I knew nothing about the stock market — now, I'm teaching my parents how to invest." This 12-week journey will help you master investing skills and understand the value of a long-term financial mindset, and you will have a lot of fun thinking creatively with your teammates. Visit our competition webpage to stay-up to date.
Write for us. The Wharton Global Youth Program's online business journal regularly publishes essays written by high school students. Do you have a personal story to share with our teen readers around the world about your experiences with business, finance, entrepreneurship or leadership? Check out our Student Essays archive for inspiration, and send us your ideas.
Meet Wharton professors. They are the rock stars of business research and higher-ed teaching – and you can begin learning from them right away. Our free online video glossary features Wharton professors explaining more than 550 business terms, which are also hyperlinked in our business journal articles. You will find hundreds of teen-friendly articles and videos on our website that have been developed with Wharton expertise. Need help with an assignment or project? Search topics on our homepage or Ask an Expert to get insight from Wharton faculty.
Get social. 😊 Connect with the Wharton Global Youth Program on Instagram (@WhartonYouth), Facebook, or Twitter (@WhartonHS).
We always want to hear from you. Do you have ideas, feedback, suggestions for improvement? Contact our Wharton Global Youth team anytime.