Wrapping Up Our 2020 Comment & Win Contest with a Burst of Innovation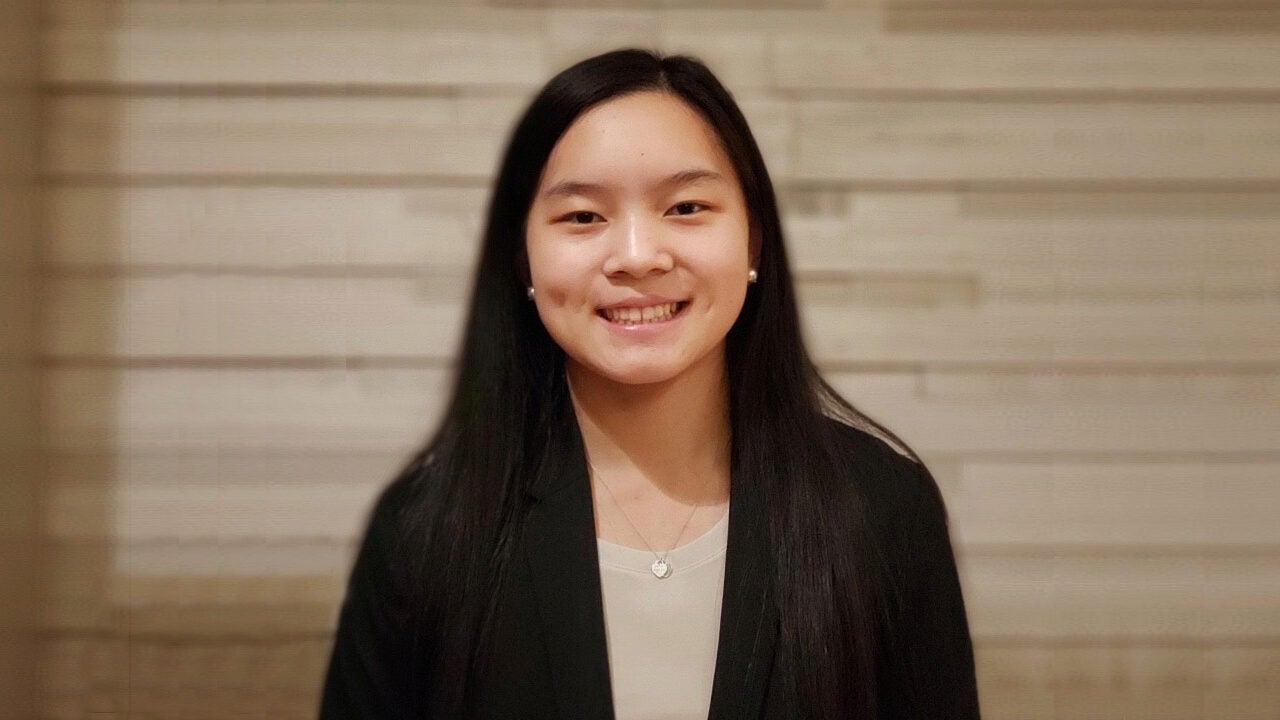 Inventor Thomas Edison is credited with saying, "There's a way to do it better – find it."
High school students participating in Round 4 of the Wharton Global Youth Program 2020 Comment and Win contest were asked to do just that: express innovation in action. The directive: read a story in the Knowledge@Wharton High School (KWHS) business journal that features an innovative product or presents a problem, and comment with your own innovative idea or solution.
While several students commented in this round, a handful were true innovators, taking the seed of an idea and building it out in interesting and unique ways. We agree with Round 4 commenter Joseph D., who said, "If there's anything that commenting on KWHS has taught me, it's that nothing is impossible. Young scholars from all over the world are coming up with new innovative ways to make the world a much better place every day."
Commenters were most excited about applying their innovative thinking to a favorite activity: shopping. The KWHS article 6 Grim Realities Facing Today's Retail Stores got the most commenter response in Round 4 – and also featured proposed innovations from our Round 4 winners.
We have a tie for first place! Congratulations to Abby C., 16 and a junior at Walt Whitman High School in Bethesda, Maryland, U.S., and Kavish H., 16 and a junior at Eton College in the U.K., for winning Round 4 of the Wharton Global Youth Program 2020 Comment and Win contest. Both comments reflected true innovation in action, as Abby and Kavish detailed how they would use technology to merge the worlds of online and store-based shopping. While they have both won past rounds (Kavish was the winner of Round 3), their in-depth innovations were impossible to deny.
"Although this system might not beat out all the distractions a driver might face — such as daydreaming or getting distracted by the outer world — it still blocks out the core causes of distracted driving, which include checking the phone, eating, and arguing with someone else about a Spotify Playlist." — Andrew C.
We also have a tie for the Round 4 First Runner-up! Congratulations to Andrew C., 16 and a sophomore at The Brooklyn Latin School in New York City, U.S., and Joseph D. of the Bronx High School of Science in New York City, U.S., for their innovative suggestions on the article Tackling Texting While Driving: 'The Decision to Reach for That Phone Can Be Impulsive.' We think you both may be on to something with your solutions for texting while driving!
A Round 4 honorable mention goes to yet another seasoned commenter, Zach U. of Jack M. Barrack Hebrew Academy in Bryn Mawr, Pa., U.S., winner of Round 2. Zach, we appreciated your thoughtful response to the limitations inherent in online classrooms on the KWHS article, How an Online Expedition to Saturn Builds Better Leaders. As you point out, this time in quarantine has spotlighted "a need for advancement in computer-based teaching methods," and will no doubt lead to deep innovation, possibly related to virtual and augmented reality, as you suggest.
The time has come to select the big winner for this remote-learning cycle of our Comment and Win contest — someone who has consistently commented with clarity, creativity and authenticity in all four rounds, while also honoring each round's unique theme. We had so many thoughtful commenting "regulars" since the contest began in mid-March, including Zach U., David Y, Ruilin Y., Edison C., Ivan Z., Rosemary J., Charlie H. and Olivia L., to name a few!
The 2020 Wharton Global Youth Program Comment and Win Grand Prize Winner is Abigail (Abby) C., from Walt Whitman High School in Bethesda, Maryland, U.S. Abby commented five times throughout the competition, each stronger than the last and each earning recognition. She won Round 1 with her comment about the relationship between the U.S. and China (and also earned a superlative that round for her comment about the hotel industry); nabbed the first runner-up spot in Round 2 for her response to Lucy C. related to the impact of the coronavirus on the supply chain; secured a storytelling superlative in Round 3 for a comment that reflected the most creative and compassionate use of design thinking, and won Round 4 (see above for details). Congratulations, Abby. You gave us so much to think about!
That's a wrap for our fourth annual Comment and Win contest for high school students. Thank you to more than 200 commenters for sharing your opinions, emotions, knowledge, and incredible stories with our team during this time of remote learning and quarantine. It was a sincere honor and pleasure to read all your comments and to hear your strong voices on such a wide variety of business, finance, leadership and entrepreneurship topics that are impacting our world today and into the future.
In case you missed the highlights, be sure to read our reports on the 2020 winners from Round 1, Round 2, and Round 3.
Please keep commenting! We love to hear from you. And stay tuned to our bi-weekly newsletter (going on hiatus for June, July and August) for news about new content and competitions.