The 2019 Investment Competition Global Finale Showcases Financial Literacy at Its Finest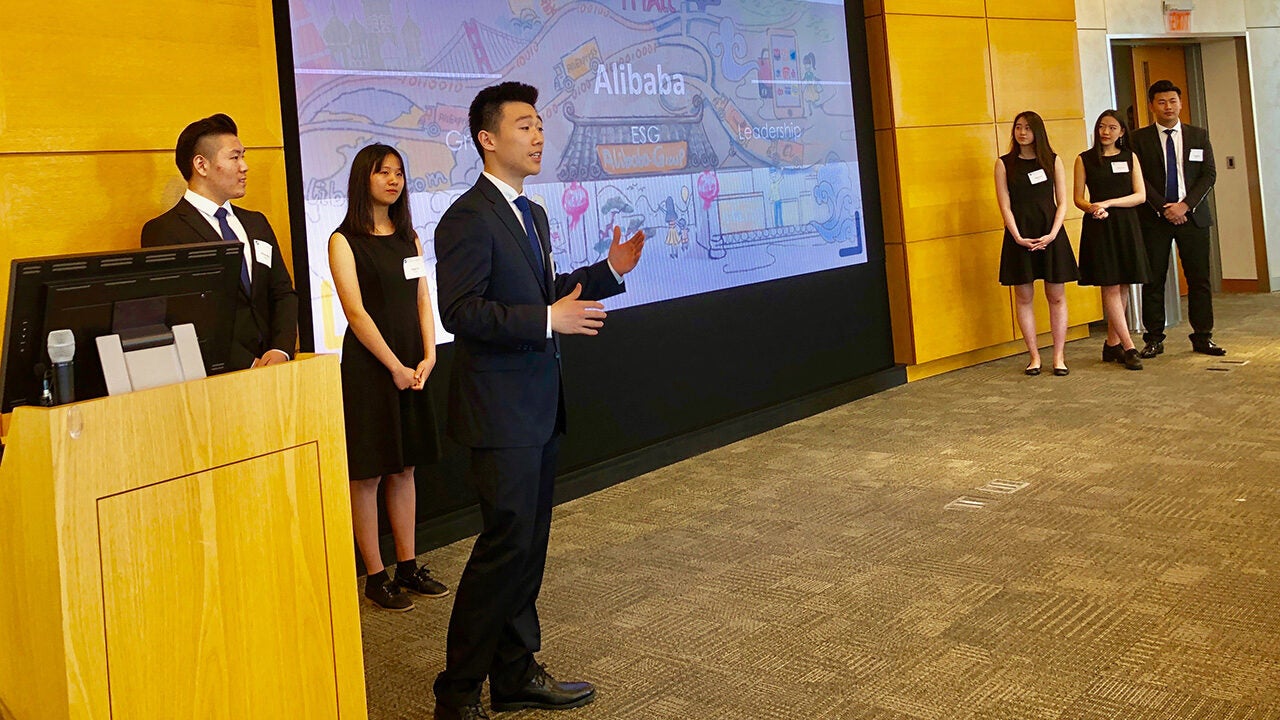 While the KWHS Investment Competition has been around since 2012, each year it delivers unexpected ideas and experiences. The 2019 Global Finale weekend on May 3 and 4 was no exception. A new first: the top nine teams traveling to Wharton from India, China, Brazil and the U.S. to compete in a stand-alone Global Finale of the best teams from around the world. A new first: a Chinese team from Region 1 placing in the Global top three. A new first: a Friday learning day equipped with spaghetti and marshmallow towers and entrepreneurial innovation. Oh, and a Yeti – it was the first time in seven years we've had the Abominable Snowman make it to the 8th floor of Wharton's Jon M. Huntsman Hall as part of a Global Finale team presentation.
What wasn't new, other than the players? More than 50 determined and financially savvy high school students, led by educators and advisors, showing up to give the 10-minute presentations of their lives. They had all contributed to 10 weeks of team trading, deliberating and strategizing in hopes of landing potential client Sachin Rekhi, resulting in the submission of nearly 550 final investment reports in December 2018. Then came three regional final rounds in India, China and the U.S., identifying the top nine teams from those countries (plus a tenth wildcard pick from the U.K.) They would go in front of a panel of five industry experts, two representing the day's sponsors – Aberdeen Standard Investments and Vanguard — in hopes of winning the title as the competition's most competent, reliable and creative asset-management team.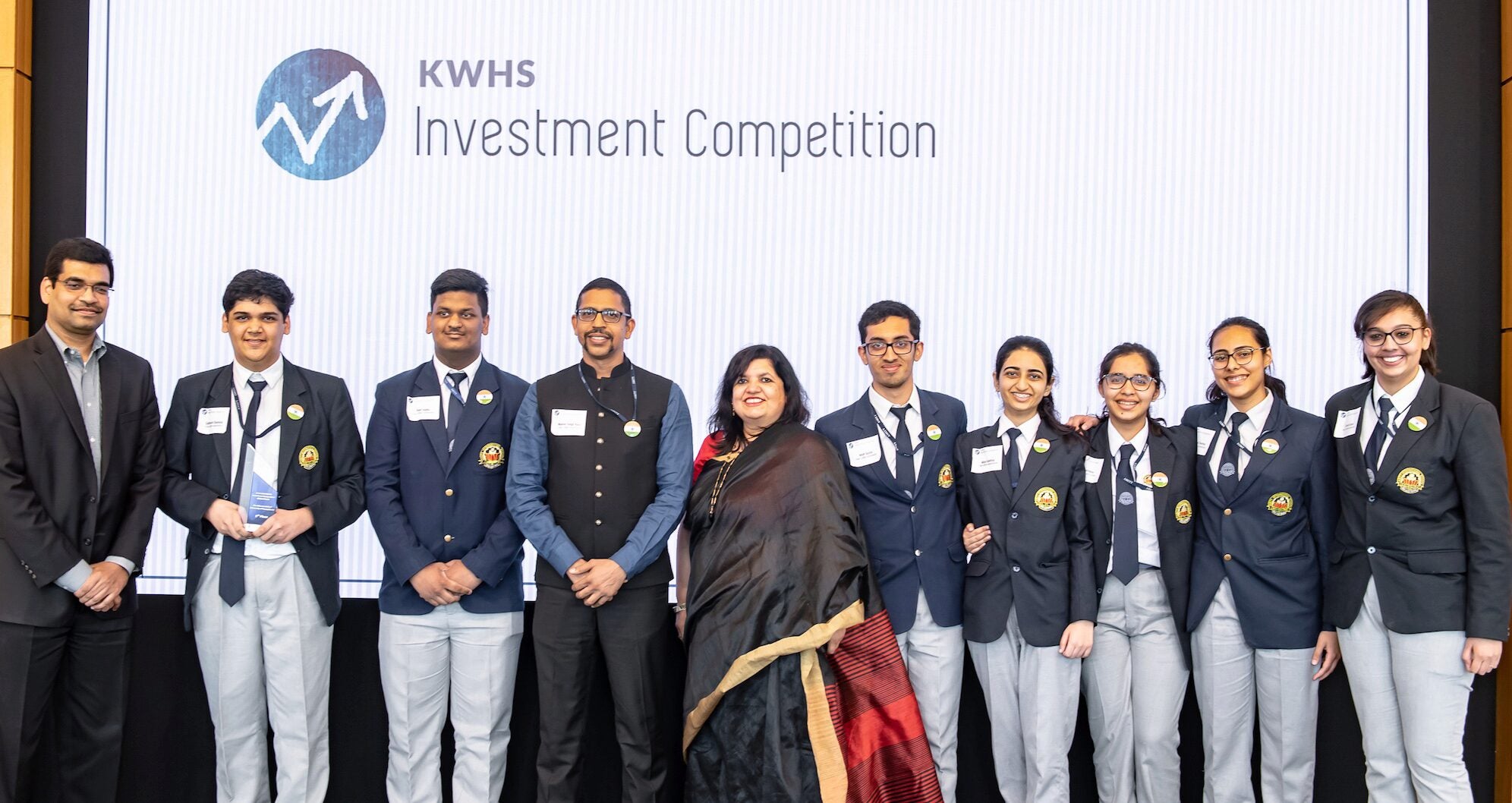 The full lineup of Saturday's competitors included:
Pegasus, YK Pao School, Shanghai – Region 1, China, First Place
Filter Coffee Investments, Amity International School, Noida – Region 2, India, First Place
EVA (Eagles Value Added), Graded American School, São Paulo – Region 3, Brazil, First Place
OG, RDFZ, Beijing – Region 1, China, Second Place (chose not to present in the Global Finale)
Scion Capital, Jayshree Periwal International School, Jaipur – Region 2, India, Second Place
Yeti Investors, Maclay School, Tallahassee – Region 3, U.S., Second Place
CFuture, WHBC of Wuhan Foreign Languages School, Wuhan – Region 1, China, Third Place
Olympians, Amity International School, Vasundhra Sector 6, Ghaziabad – Region 2, India, Third Place
Sage Hill, Sage Hill School, Newport Coast – Region 3, U.S., Third Place
DC Capital, Dulwich College London – Region 3, U.K., KWHS Wildcard Pick
Following nine impressive team presentations and in-depth Q&A sessions by the judging panel, four top teams (including a tie for third) received trophies and $5,000, $2,000 and $1,000 respectively for their schools from sponsor, Vanguard.
The 2019 KWHS Investment Competition Global Finale winners are:
First Place: Filter Coffee Investments
Second Place: Scion Capital
Third Place: Pegasus
Third Place: Yeti Investors
Taking a front-row seat for the festivities was this year's Global Finale panel of judges. They included Srinath Chigullapalli, senior IT program manager at Vanguard; David Lawrence, founder of RANE (Risk Assistance Network+Exchange) and long-time managing director at Goldman Sachs; Charles Rejonis, senior IT director in the Wharton Research Data Services group at the University of Pennsylvania; Fionna Ross, senior ESG (Environmental, Social, Governance) analyst on the North American Equity team at Aberdeen Standard Investments; and John Squires, a partner at Dilworth Paxson law firm and former chief IP counsel for Goldman Sachs. Special guest Chris Demetriou, CEO for the Americas, Aberdeen Standard Investments, returned for a second year representing the competition's long-time sponsor, to welcome the teams and provide insight into trends in asset management.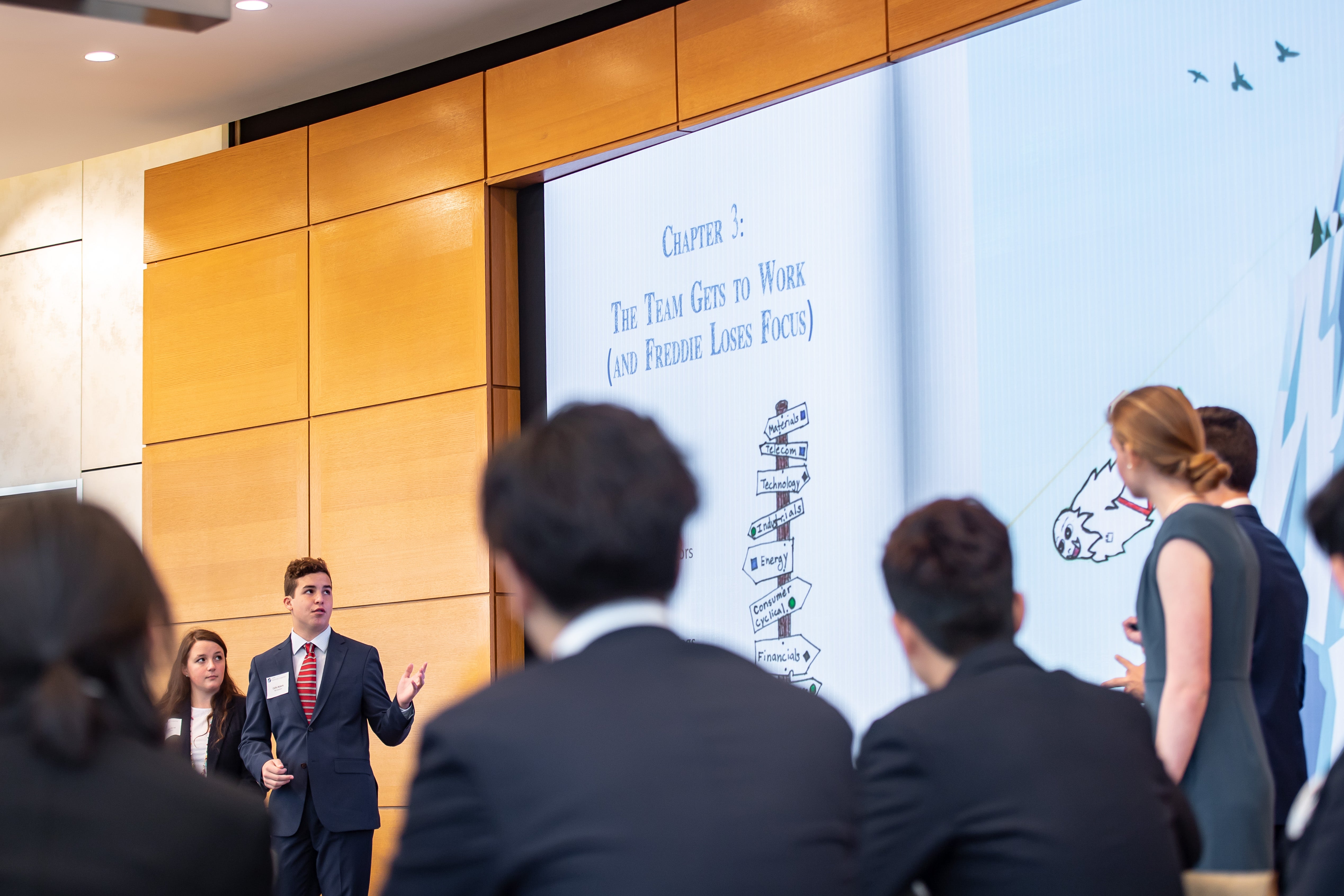 Underscored by words like "phenomenal" and "inspiring," the judges honored the competing teams with their reflections on the day. "I was so excited to come judge again this year," said Ross, who also judged the 2017 Global Finale. "You all show such professionalism and competence. It was a difficult decision to try to sort out the rankings. You should all be extremely proud of how you performed today."
Lawrence, who also judged the competition in 2018, praised the teams' energy and knowledge. "When I left Goldman Sachs, I told the then-head of [the company] that my compensation at Goldman was never reflected in my W-2 statement, it was in the relationships that I was able to form," noted Lawrence. "I know this is an investment challenge, but your investment in friendships and associations is no less important." Adding that every team showed "extraordinary teamwork," he urged participants to value collaboration in all that they pursue.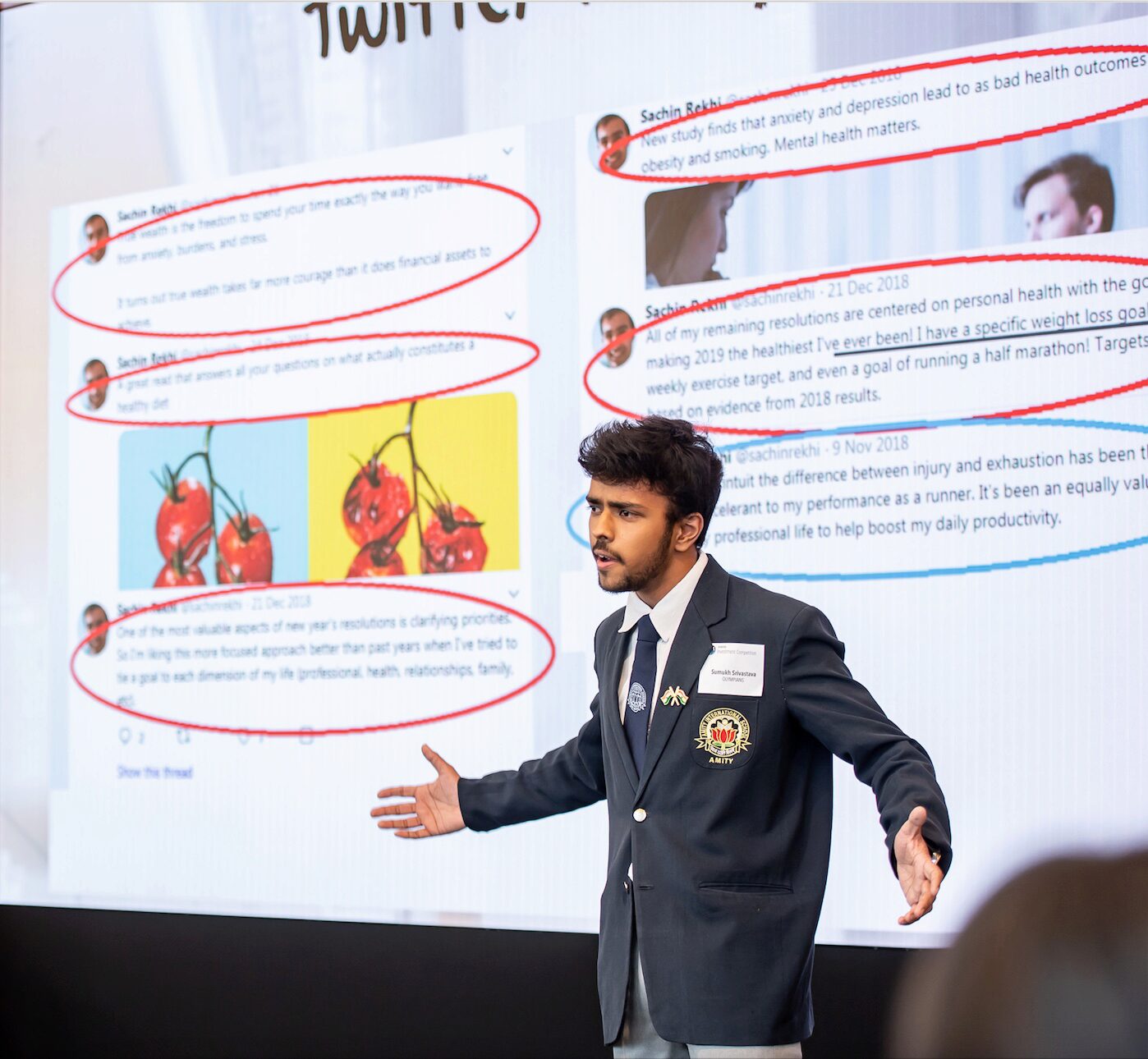 Eli Lesser, KWHS's new executive director of high school and summer programs, was amazed by his first KWHS Learning Day and Global Finale. "Our dean, Geoffrey Garrett, has a vision of Wharton as a place that 'incubates ideas to transform business, to power Insights to reinvent decision-making, and create leaders who change the world.' I am proud that in our Global Finale this past Saturday we saw high school students embody this vision," noted Lesser, who began his career as a high school teacher. "Each team presented the ideas that they incubated during the current school year; used new powerful insights to build a team and make decisions; and ultimately become leaders that we know will someday transform the world! In my new position, I am looking forward to continuing to meet young people and their teachers through our programming."
For more information on the KWHS Investment Competition, please visit the KWHS Competitions Page. Be sure to follow us on Instagram @KWHSLife, Twitter @WhartonHS and check out our KWHS Facebook page for many more photos and reflections from this year's 2019 KWHS Investment Competition Finale. We will begin promoting the 2019-2020 competition soon, so make sure you are registered with KWHS to receive all the updates! #KWHSInvests