Students Discover Their Voices at the KWHS Global Young Leaders Academy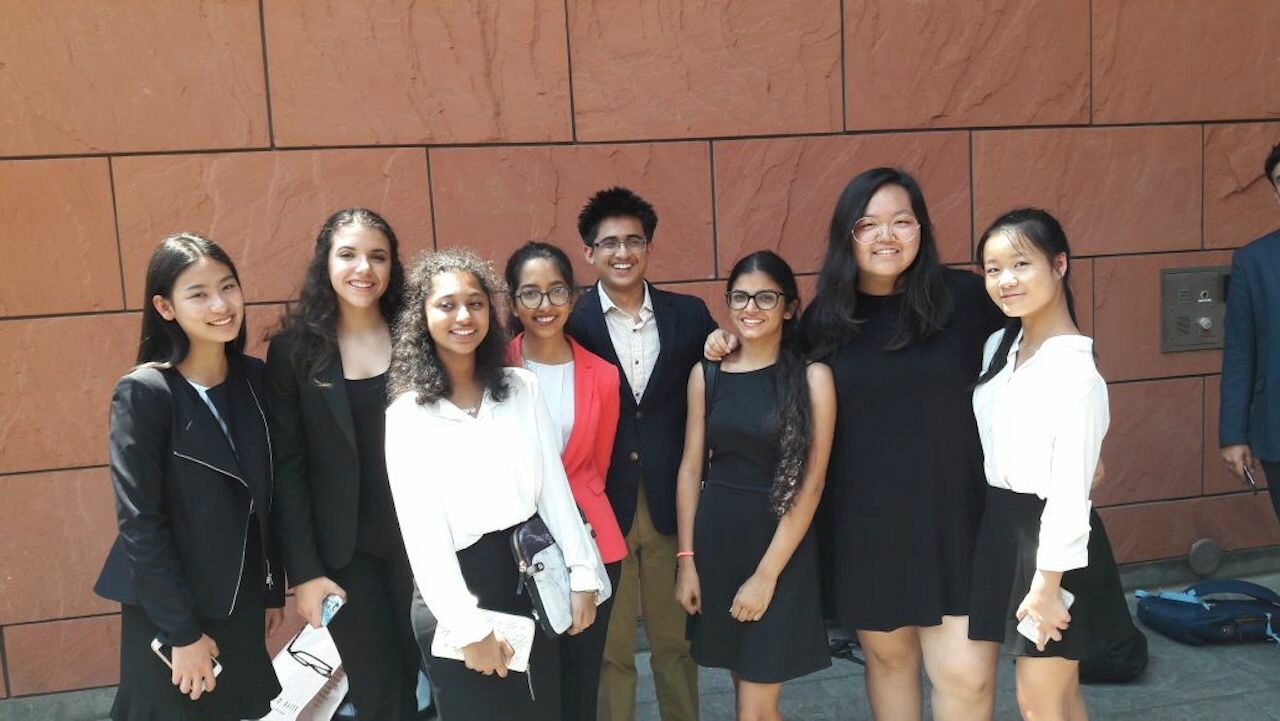 Ananya Grover, a high school student from Amity International School, Noida, Uttar Pradesh, India, has an important message about people like her – namely, teenagers. "I think it's very important to understand that teenagers have a voice that they want to express," says Grover. "All teenagers should be encouraged to have a voice — to look at the world around them, to read, to listen, to watch, and to think about the media and information they're taking in and form opinions based on it, and not to be afraid to express those opinions. I genuinely believe that by giving value to teenage voices and giving them a space to be listened to, we get to open doors to new opportunities, we learn how to take action, and we develop into sensible, aware, active citizens." If you want to hear more of Grover's message, be sure to watch her TED-ed talk on how important it is to value young voices. A few months ago, Grover launched Reflections, an online magazine that explores student perspectives on different themes, such as freedom, education, mental health and music.
Though we stake no claim to Grover's entrepreneurship and leadership skills, we believe that we helped to shape them. Grover was a participant last summer in Knowledge@Wharton High School's Global Young Leaders Academy (GYLA). GYLA is an intensive two-week summer program for a select group of high school students who are currently in 9th to 12th grades. The program introduces students to entrepreneurship and other business concepts, and allows them time to become immersed in the U.S. culture. The experiential learning opportunity features Wharton faculty presentations, in-depth sessions with high school teachers in the KWHS network, residential activities, field trips, community service and relationship building with other teens. In the past, some 280 students from more than 30 countries, including Turkey, Azerbaijan, Greece, China, Hong Kong, Pakistan, Singapore, and India, have attended the program. For the 2018 sessions, the program has already received interest from more than 1,000 students in nearly 80 countries.
Grover, who like most students in the program had minimal business and entrepreneurship knowledge before arriving at Wharton last July, found her time on campus educational and inspiring. "Attending the Global Young Leader's Academy at Wharton was a holistic experience for me, involving both work and fun," says Grover. "I enjoyed how the curriculum covered a broad range of topics relating to business, finance, marketing and relevant skills like public speaking. I was able to soak in the university atmosphere and socialize with other bright, ambitious students attending the program. In fact, I left feeling so motivated that I started my own initiative when I came back home— an online magazine run by and for the youth." A few weeks after her time in GYLA, Grover also contributed an essay to KWHS about Learning to Embrace the Impractical and Think More Creatively.
The KWHS GYLA will conduct four two-week sessions from June to August in 2018 (Session A: June 2-16; Session B: June 16-30; Session C: July 7-21; Session D: July 21-August 4), at the Philadelphia campus of The Wharton School at the University of Pennsylvania. High school students aged 15-18 years are eligible to apply through BrainGain Magazine, a study-abroad online portal that is collaborating with KWHS on this program. Click HERE for more details and for the link to apply to this summer's program.
Learn more business, leadership, finance and entrepreneurship lessons from past GYLA participants by reading KWHS essays crafted by high school students from around the world, including Uday Bansal, Megan Zhu and Saqer Al Nuaimi. KWHS gives value to teenage voices.