Why the Vaping Business Is Going Up in Smoke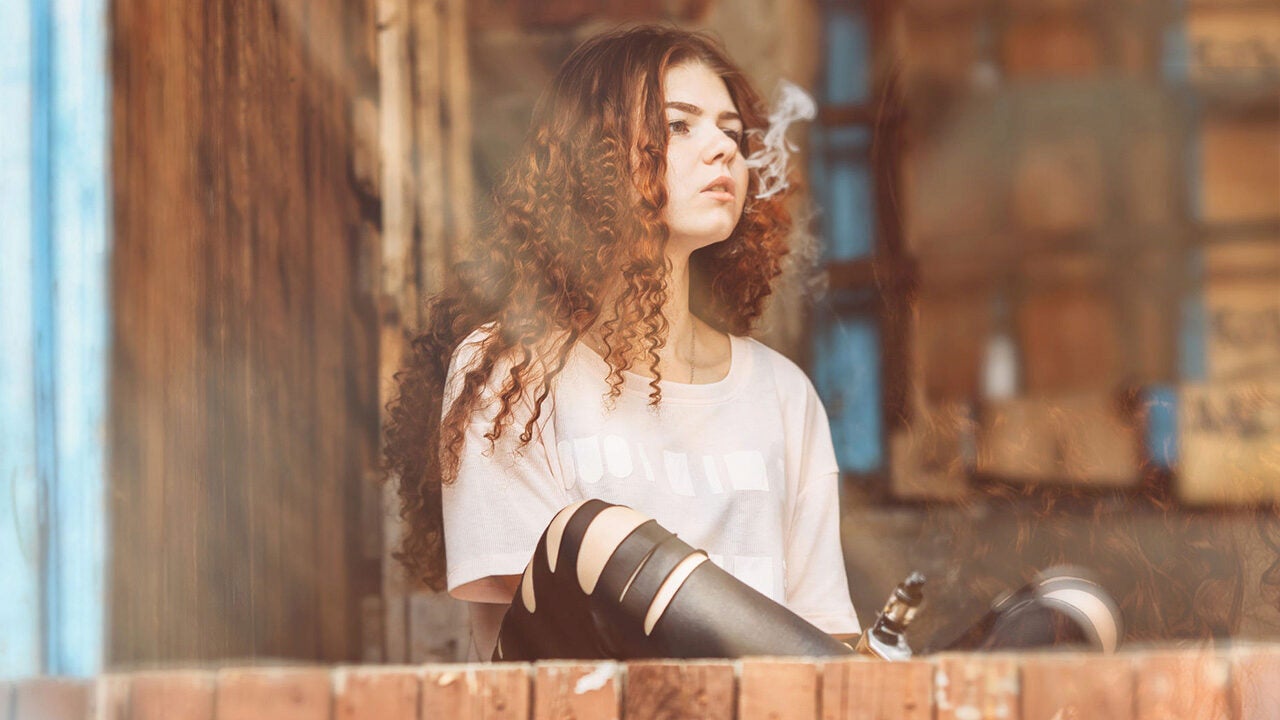 If you're craving JUUL mango pods, you may be out of luck. This week, the U.S. Food and Drug Administration (FDA) launched an attack on the rising underage use of tobacco products – which it considers to be an epidemic – and imposed sharp sales restrictions on flavored electronic cigarettes. The FDA also announced plans to ban menthol cigarettes and flavored cigars. In anticipation of this regulatory ruling, JUUL Labs, the San Francisco company that makes JUUL e-cigarettes, said on Tuesday that it would suspend sales of most of its flavored e-cigarette pods in retail stores and would stop its social media promotions.
Government action comes on the heels of some ominous statistics. The 2018 National Youth Tobacco Survey, by the FDA and the Centers for Disease Control and Prevention, found that vaping had increased 78% among high school students since last year and almost 48% among middle schoolers; 3.6 million youngsters reported vaping at least once in the previous 30 days.
The FDA, a federal agency charged with protecting the public health related to food, medicine and other things we ingest, responded quickly to the widespread vaping trend, which is thought to be spurred in part by the appeal of flavored e-cigarettes. "Our aim is to make sure no kid can access a fruity flavor product in a convenience store," said FDA Commissioner Scott Gottlieb, who predicted the new restrictions would "eliminate those sales." He added that any stores that want to sell fruit-flavored e-cigarette products "need to age-restrict completely or have a separate room that is age-verified. A curtain or a partition won't cut it."
For Gottlieb, a father of three young children, preventing nicotine addiction among teens is a personal mission. As he pointed out in an FDA statement released this week, almost all adult smokers started smoking when they were kids. Nearly 90% started smoking before the age of 18, and 95% by age 21. Only about 1% of cigarette smokers begin at age 26 or older. "Any policy accommodation to advance the innovations that could present an alternative to smoking – particularly as it relates to e-cigarettes – cannot, and will not, come at the expense of addicting a generation of children to nicotine through these same delivery vehicles," he proclaimed. "This simply will not happen. I will take whatever steps I must to prevent this." In other words, even if vaping is a less toxic option than smoking the real thing (possibly a good alternative for real cigarette smokers who want to quit), if it is creating a whole new problem of teen nicotine addiction, Gottlieb won't support it.
"The JUUL product has a really high nicotine delivery through the nicotine salt technology developed at JUUL Labs. This can get kids addicted very quickly." — Kurt Ribisl
We turned to the experts for some perspective on the business side of the e-cigarette story. This week, Scott Halpern, professor of medicine, epidemiology and medical ethics and health policy at the University of Pennsylvania Perelman School of Medicine in Philadelphia, P.a., and Kurt Ribisl, a professor in the Department of Health Behavior at Gillings School of Global Public Health, UNC Chapel Hill in North Carolina, joined the Knowledge@Wharton Radio Show, which airs on Sirius XM, to discuss the changes in the vaping industry. Here are some key takeaways from their visit:
A question of public health. The FDA is exercising its regulatory power for a reason. "They're very concerned about the potential negative effects on the health of our youth," said Halpern. "From an overall public health standpoint, it's important to recognize that there are three big considerations: Do e-cigarettes harm the youth directly or by getting them to start using combustible [regular] cigarettes? Two: do they help adults who are current users of combustible cigarettes quit completely and not enter the dual-use paradigm [where they smoke both regular and e-cigarettes], and three: what are the toxic effects of these cigarettes themselves? The overall preponderance of evidence is not particularly favorable to there being a public-health benefit to e-cigarettes… In terms of the toxic effects on the lungs and the other parts of the body, we're just beginning to realize the potential and it's hard to know the long-term health consequences because this is a relatively new product on the market, but there are many reasons for concern."
Addiction is real. The belief that e-cigarettes are like smoking harmless water vapor is a complete myth. "JUUL is the 800-pound gorilla in the room. It has a dramatic marketshare," said Ribisl. "The JUUL product has a really high nicotine delivery through the nicotine salt technology developed at JUUL Labs. This can get kids addicted very quickly. It has mango and other appealing flavors, and this is one of the major reasons that people are alarmed right now. A few months ago, I was out in California visiting some researchers there. One of the people had just visited schools and the janitor was complaining because so many kids had been using these products who hadn't used nicotine before. It made them nauseous and they threw up in the hallway. The janitor had so many cleanups, partly due to the introduction of these products."
Tobacco companies want to make money. "The retail location or the online vendor may be where the kid gets the product, but if you look at the appeal or why the kid wants to buy, a lot of that is at the manufacturer level," noted Ribisl. "They're manufacturing amazing flavors that are very appealing to children. There are over 7,000 flavors that have been documented by a retail study at the University of California, San Diego. It's a very appealing product to kids."
"There is a deliberate attempt to create as many potential users of these products as possible," added Halpern. "The industries are likely to take a number of mixed approaches to the evolving news coming from the FDA. What's clear is that they are interested in their financial bottom line, which is exactly what we want most companies to be focused on. But when it's companies that are producing a product that has adverse health consequences, I think that's an agenda that needs to be constrained and regulated [by agencies like the FDA]."
Yes, bring on the regulators. The real fear is that teen vapers will become smokers of highly addictive and harmful combustible cigarettes. "E-cigarettes can be a gateway [to smoking real cigarettes]," said Ribisl. "We haven't done enough regulation and reigned in the e-cigarette manufacturers. [That's changing], and it's about time."
Overall tobacco use is on the decline. A recent Centers for Disease Control report showed that overall smoking in the U.S. has declined to 14%, down from 42% in the 1960s. Some studies suggest that e-cigarettes have played a role in that and others suggest that e-cigarettes really undermine successful quitting. Either way, challenges remain. "Even at the 14% level, smoking is still by far the leading preventable cause of death in the U.S. and one of the leading causes of death worldwide," said Halpern. "Also, that is still a high prevalence, particularly when you consider the disparities. That 14% is an overestimate among college-educated people, but it's a dramatic underestimate among many disadvantaged and disenfranchised populations in our country. The rates are over 40% in many minority populations. That's where we need to turn our efforts, trying to reduce those disparities with access to interventions that can help people to stop."
Are we headed toward a tobacco-free world? Philip Morris International, one of the most high-profile tobacco companies that sells popular brands like Marlboro, has said it hopes to end its sales of cigarettes. "Countries like Australia and New Zealand have been talking about something called an end game, where cigarette smoking and tobacco use collapses," noted Halpern. "They've been getting closer and closer to realizing this to the point where 3-5% of people are using the products, a really small amount. Hopefully, [the U.S. will] get to this place in the near future and won't let e-cigarettes derail this. As the FDA takes action and begins to ban almost all flavors, cracks down on illegal sales to minors, and pulls menthol out, I think we'll finally see the FDA making a real serious difference in tobacco use in this country."
Related Links
Conversation Starters
Why is the FDA making e-cigarette use by teens a priority? How does this article help you to better understand the relationship between regulators and private companies?
How do you feel about the new restrictions on flavored e-cigarettes and access to online products? Do you think it's a good thing or a bad thing? What is the vaping scene like in your school?
Scott Halpern points out that while cigarette smoking in the U.S. has dropped to 14%, "that 14% is an overestimate among college-educated people, but it's a dramatic underestimate among many disadvantaged and disenfranchised populations in our country." What does he mean by this statement? How does this disparity make you feel and what solutions do you suggest to help improve it?