Thank You for Your Interest
Your submission has been confirmed and we will reach out to you soon. In the meantime, check out some additional information about our programs and our team below.

Our annual report highlights the achievements that the Global Youth team has accomplished in a year's time. Click this button to discover Global Youth's mission-driven work, partnerships, markets and vision as we deliver quality business-education opportunities to high school students and educators.
Serguei Netessine — Senior Vice Dean
Serguei Netessine joined the Wharton School as a faculty member in 2001. He is now Senior Vice Dean for Innovation and Global Initiatives, and Dhirubhai Ambani Professor of Entrepreneurship and Innovation. Russian native, he lived, taught and conducted research in Russia, France, Singapore and USA. He now teaches innovation and entrepreneurship to audiences ranging from high school students to senior executives while conducting research on business model innovation with corporations, non-profits and governments. All his spare time is occupied by travel and two teenage children.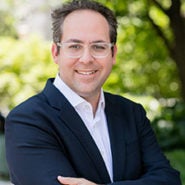 Eli Lesser —
Executive Director
A career educator, Eli leads the Wharton Global Youth Program team and his work focuses on the strategic vision for programming and partnerships. Eli started his career teaching high school social studies, but transitioned to working in higher education full-time in 2006. He is committed to connecting the teaching and research of the Wharton faculty directly to high schools and pre-college age students. Originally from Miami Beach, Eli now lives with his family in Center City, Philadelphia and rides his bike to the office (when it is not too cold!).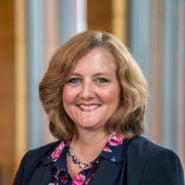 Diana Lasseter Drake — Managing Editor
A professional writer and editor, Diana manages the development and distribution of Wharton Global Youth content, publishing regularly in the program's Knowledge@Wharton High School online business journal. Diana began her journalism career nearly 30 years ago, and helped lay the foundation for many of the Wharton Global Youth Program initiatives, beginning in 2011. A California native, she grew up in New Jersey, where she now lives with her husband, daughter and son. When she's not at her computer, you can find Diana volunteering with the youth in her community, hiking in the woods or cheering on the sports sidelines.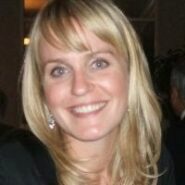 Kara Dunn —  Director, Communication & Competitions
With a passion for planning and seeing projects come to life, Kara oversees the High School Investment Competition and provides operational support for the team. She joined the Wharton School in 2010 and has been working on high school programs since 2012. A sweatpants enthusiast and lifelong Delco native, Kara lives in Wallingford, PA with her husband and two young daughters.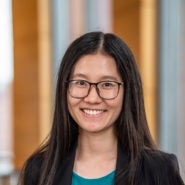 Dongnian (Effie) Zhou — Instructional Content Coordinator
Originally from China, Effie supports the development of curriculum materials and programming across the Wharton Global Youth programming suite. A graduate of Penn's Graduate School of Education, Effie led the development of Wharton's Global Young Leaders Programs. A passionate program developer, Effie works directly with faculty on creating new opportunities for students. Effie and her family foster a working dog from Penn Vet Working Dog Center.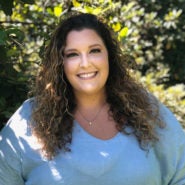 Allyson Vaughan — Manager, Wharton Summer High School Programs
A first-gen college graduate and proud La Salle University alumna, Ally focuses on operations and the student experience for Wharton Global Youth Summer High School Programs. Her interest in non-traditional education was formed while coaching girls travel soccer, teaching English to nursery school students in Kenya, and encouraging children to learn through play while working at Smith Memorial Playground and Playhouse. When she's not in Huntsman Hall running programs, you can find her at Penn GSE taking classes, spending time with her rescue dog and fiancé, traveling, and going to concerts.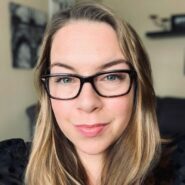 Lauren More — Director, Wharton Summer High School Programs
An experienced program leader and advisor, Lauren's first teaching experience was in Japan, where she served as English language instructor to elementary, junior high, and continuing education students. For twelve years she managed undergraduate and high school programming within Penn's School of Arts and Sciences. Now at Wharton, Lauren leads all summer programming. She has a vision for creating dynamic educational opportunities for high school students within Wharton classrooms and providing the chance for students to learn directly from Wharton's world class faculty. A native of Kentucky, Lauren now resides with her family in the Philadelphia suburbs, where she drinks a lot of coffee and reads a lot of Murakami.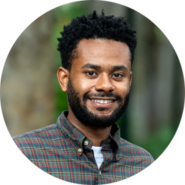 Gregory Wilson — Associate Director of Communications
Gregory, a Pennsylvania native, helps manage the marketing materials as well as social media for the Global Youth Program. He is a Boston University graduate who has spent the past 6 years working at a marketing agency, a local plant shop and at an educational non-profit, before landing at Wharton. He is an avid traveller who's visited over 30 countries across 6 continents. When he's not on Penn campus, you'll likely find him hiking and taking photos in a forest somewhere in the Mid-Atlantic or making music with his band.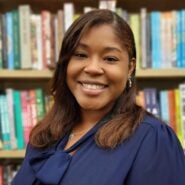 Alaysha Suggs —
Program Manager, Pre-Baccalaureate Program
With a passion for higher education, Alaysha focuses on coordinating administrative and logistical support for the success of the Wharton Pre-Baccalaureate Program and Wharton Global Youth Programming Team. Her involvement in higher education administration began as a work-study student in financial aid while attending Howard University in Washington, DC. Alaysha's commitment to providing access and resources to underserved populations has resonated through her previous work as an after-school instructor for children with intellectual disabilities and volunteer public speaking coach for minority students between the ages of 7-18. She is enthusiastic about working with Wharton to provide high school scholars with the tools to better prepare them for their next chapter in academia. A New Jersey native by way of the Lehigh Valley, Alaysha now resides within the Greater Philadelphia Area. When not on Penn's campus, she enjoys venturing out on local hiking and bike trails and is an avid gardener.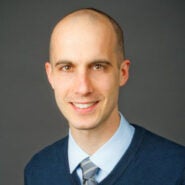 David Brubaker —
Technical Director
David has a passion for the intersection of people, technology, and business. He has spent his 16 years at Penn working to improve the way technology helps people, departments, and the University. Originally from Lancaster County, David now lives with his family a few blocks from campus. He enjoys traveling, cooking, hiking, and ultimate frisbee.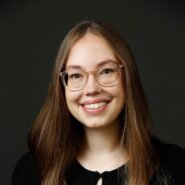 Lilla Butterworth —
IT Project Leader
Lilla supports, documents, and maintains IT systems and processes for the Wharton Global Youth Program. In her spare time, she enjoys -redacted- and -redacted-. Like many technologists, Lilla is a big fan of data privacy.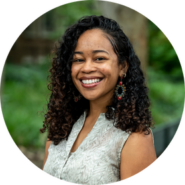 Kimberly Navarro —
Administrative Coordinator, Wharton Summer High School Programs
Kim, a Philadelphia native, has a range of experiences in education across local, global, and virtual communities. She has supported students with non-profit orgs, prek-12 schools, academic research programs, and online language learning spaces. She aims to continue serving students through the Wharton Global Youth Summer Programs in her role as an Administrative Coordinator. Kim is also an entrepreneur and lifelong learner. She has a background in sociology and education from Georgetown University. She is currently earning her Master in Ed Entrepreneurship at Penn GSE and enjoys knitting in her free time.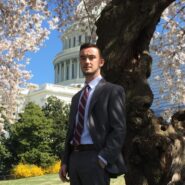 Donovan Moore —
Operations Assistant
With a passion for learning and creative educational programs, Don supports the Wharton Global Youth Program's High School Investment Competition and provides general support for the team's needs. Having graduated from Xavier University, he has backgrounds in Political Philosophy, History, and Education. Don is always working on new creative projects, from learning new instruments to learning how to sketch. His most recent project is designing the curriculum for a songwriter's residency that he plans to run out of his family's AirBnB in Southern Italy.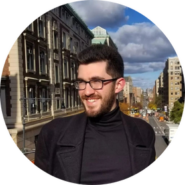 Owen Vadala — Coordinator, Online Programs
Originally from Massachusetts, Owen works on all aspects of online programming within the Wharton Global Youth Program including assisting with marketing/student recruitment, developing curricula compatible with the online space, incorporating online tools/resources for deeper student understanding, and leading the operational logistics for our online programs and community events. Alongside earning a B.S. in Secondary Education from the University of Maine and an M.A. in Higher Education from Columbia University, he is currently pursuing an M.S.Ed. in Education Policy here at the University of Pennsylvania. He has a strong passion for promoting access to higher education, addressing issues related to college affordability, researching student enrollment data and outcomes within community colleges, the prison to higher education pipeline, and understanding neoliberalism within higher education. Outside of work and school, he enjoys both film and music of all genres and is an avid collector of video games!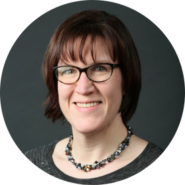 Rachel Szkaradnik — Business Manager
A longtime Penn employee, Rachel currently works in Wharton's Finance & Administration office supporting financial operations and reporting for the school's revenue business units.  She lives outside of Philadelphia with her husband and two rambunctious boys, and enjoys dining, reading, and spending time outdoors.