Differentiating Yourself in the College Admission Process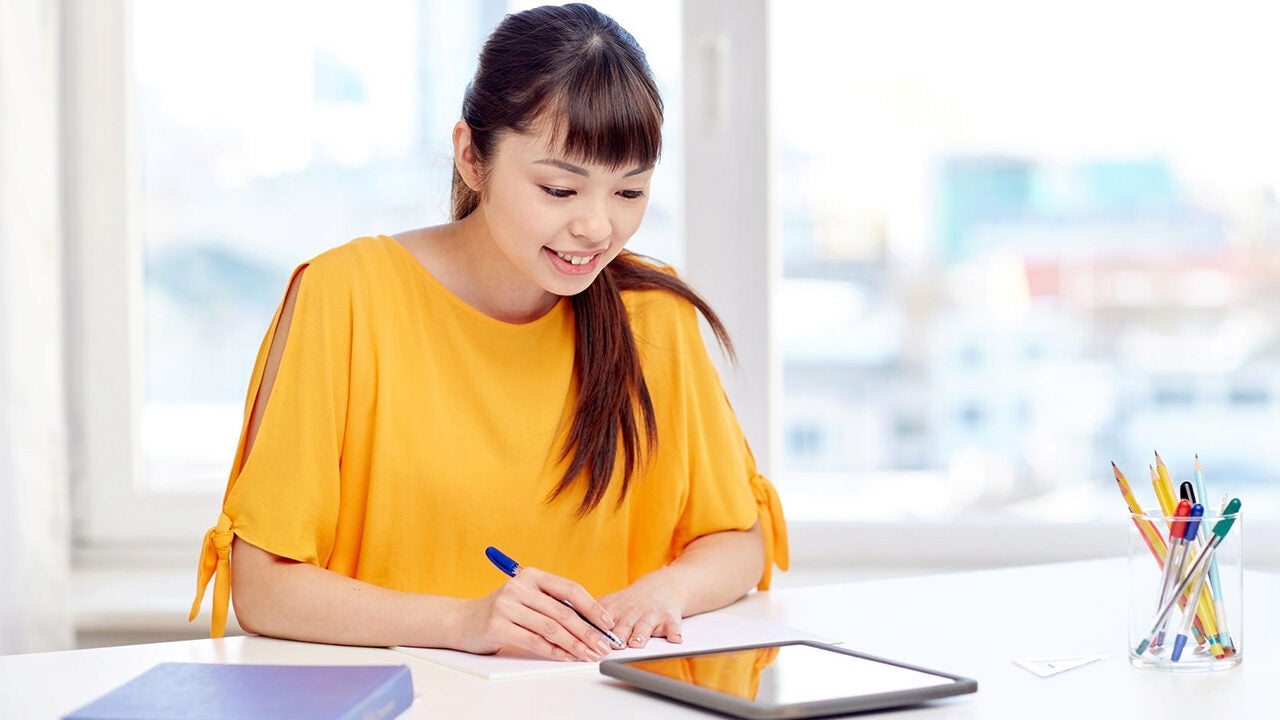 'Tis the college application season. While many high school seniors are hearing back from the schools to which they applied early action and early decision, others are finishing up their applications in time for early 2018 deadlines. Juniors are starting to realize that the new year will bring new priorities. Whatever the case, Global Youth has some useful advice to help you navigate through college admission – with some help from the Wharton School.
The Process, a program that aired on Sirius XM Channel 111, Business Radio powered by The Wharton School, offered guidance and insight into the college admission process. Host Eric J. Furda, the former dean of admissions at the University of Pennsylvania, invited guests and experts to explore all aspects of the admission process, from discovery and decision-making to enrollment and transition.
In the most recent episode of The Process, Dean Furda speaks with Eileen Cunningham Feikens, director of college counseling at the Dwight-Englewood School in New Jersey; David Charlow, a financial aid expert and co-founder of Access Applied, an online resource that helps people find colleges and pay for them; Scott Anderson, senior director for access and education at The Common Application (yes, that one); and Elizabeth Pleshette, director of college counseling at The Latin School of Chicago. They discuss how high school students can differentiate themselves in the college application process. Below are highlights from their hour-long discussion.
Furda's Best Advice: "As we're discussing how to differentiate yourself in the college application process, it doesn't have to mean more of a class or an extracurricular. I often describe extracurriculars as wanting your son or daughter to be competitive in something that they have that fire for or that desire for — athletics, student newspaper, government. A second piece that helps balance that is when I think of my young son who wants to compete in sports. I loved when I also saw him stand up there with the school choir. He wasn't the one expected to win the game. He was just enjoying singing his lungs out and not having to be the star. A third piece [of differentiation] is family, rest and recharging. That [aspect of your life] could come out in public service or something that's giving you a broader awareness than those [activities] that are present and in front of you the whole time."
Feikens' Best Advice: "I always tell students to find something you really enjoy and run with it. Thrive. Show that level of commitment. You can't all be No. 1, but maybe you've gained a capacity to deal with uncertainty or failure. That's a huge life skill. I've seen a shift where 15 years ago or so, the well-rounded applicant was the one that everyone was talking about. I think pointy applicants — the ones who aren't necessarily well rounded but have an area of expertise or passion – really stand out."
Charlow's Best Advice: "I agree with this idea of the pointy applicant. Step back from the craziness of the college application process and do what you want to do, not what will play well on a college application."
Anderson's Best Advice: When it comes to the essay prompts on the Common Application, "In the instructions, there is a single question: 'What do you want colleges to know about you other than your grades and test scores.' The essay prompts…help students address that single question. You can approach it from many angles. The goal of the essay prompts is to help students see themselves in the essay somehow. One prompt may resonate with a student and another one may not. Washington Lee HS in Arlington, Va., decided this week to do an essay-writing workshop for their seniors. I had the privilege of reading essays from 10 kids. I asked them, 'What is the one thing you want me to know about you after having read this?' Only about half of them could answer that question. They needed to understand what they wanted to tell colleges about themselves. I think there's a tremendous flexibility and opportunity to share information about themselves regardless of what prompt they choose."
And a note on the 'Additional Information' section of the Common App: "Anything you feel like the application hasn't let you communicate, here's the opportunity to do so. Students can tailor that additional information to different schools if they want to. If I was applying to Penn and I had a lengthy family history with Penn, I could use the additional information section to explain that. And then when you send to another college, you can just wipe that portion clean and leave it blank."
Pleshette's Best Advice: "The key word is authenticity. [In the application process], you're trying to be real and portray a narrative about your interests and strengths that is honest and realistic. Understanding that starts so much sooner than the two weeks before the application deadline. It's important to start that conversation with families during sophomore or junior year. That frames their approach to this entire process and what colleges they research. It's part of the process of becoming someone who is college-ready. This is not a curation process. You're not building a museum exhibit and dusting off artifacts. It's much more about cultivation and pursuing the things that matter for you. The lower-school kids who are building a résumé because they think this treadmill begins in 3rd grade, end up being fragile and filled with anxiety because they weren't allowed to grow and develop in ways that they should have. When a kid can write about what she did and why she did it, it ends up having an energy on an application that is so different than 'You told me to do this because I had to do it.' You want to be less motivated by fear and more by [the fact] you did something because you liked it…[I would add that] we want to be helping students grow their characters. The students I work with who are able to communicate to colleges that they are aware of more than just themselves are always more successful candidates."
Conversation Starters
What does it mean to be a "pointy" college applicant?
Elizabeth Pleshette says, "The students I work with who are able to communicate to colleges that they are aware of more than just themselves are always more successful candidates." What does she mean by this? Do you see yourself or others getting caught up in the competitiveness of school and forgetting this?
What's your best advice for college applicants? Share your thoughts and tips in the comment section of this article.