Career Spotlight: Studying to Be a Veterinary Technician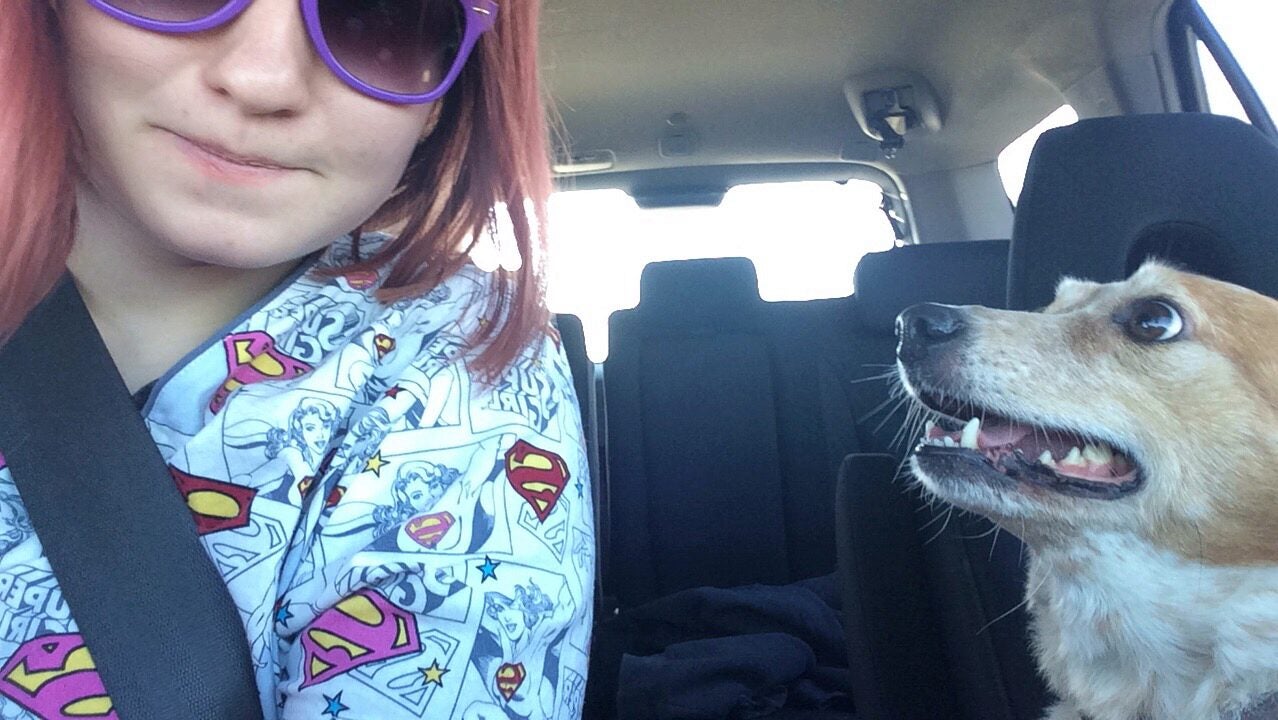 Alex Miller, 19, of Purcellville, Virginia, spent a lot of quality time with cats, dogs and hamsters growing up. So it's no wonder that she has chosen to pursue a career as a veterinary technician.
Miller is a first-year student at Northern Virginia Community College, where she's studying to become a licensed veterinary technician. In that role, she will assist veterinarians with major surgeries, analyze lab samples (as in blood and urine), prepare vaccines and serums and take x-rays. It's like being a nurse that takes care of pets, rather than a nurse that cares for humans. Vet techs don't lead major surgeries, write prescriptions or diagnose patients, like vets do.
To become a licensed veterinary technician, Miller is working toward her associate's degree in applied sciences and then she'll take her "boards," a battery of tests designed by the American Veterinary Medical Association, or AVMA.
Declawing, Spaying and Neutering
Her typical week is "hectic," she says. "I enjoy it, and it'll be worth it in the end," she adds. On Mondays and Tuesdays, Miller goes to school, packing in six credits and taking a full load of classes. From Wednesday through Friday, she already works about 30 hours weekly as a veterinarian assistant in a vet office. There, she sets up appointments, educates clients, restocks supplies, cleaning equipment and kennels, medicates animals and checks animal patients in and out of the clinic. In addition, she also "asked to learn how to assist in simple surgeries," she says, so now she helps out with procedures like declawing, spaying and neutering.
Miller's job as a vet assistant complements her training to become a technician. The difference between a vet assistant and a vet technician is the level of assistance that they can give to the veterinarians and the amount of schooling they require. Vet techs have to graduate from a two-year specialty program, while vet assistants aren't required to have an associate's degree and typically get trained on the job.
"Not all of the students [in my program] work as vet assistants," notes Miller, though it helps to get into a vet tech program. The program includes a requirement to complete "observational hours at a vet office."
Though Miller knew that she wanted to work with animals after high school, she didn't necessarily want to become a veterinarian. "Vet school is another eight years of school" after getting your high school diploma," she says. Some students earn their vet tech licenses and then decided to pursue more schooling to become veterinarians. Miller is not ruling out that possibility. Some of her classmates have even earned bachelor's degrees in other majors and then decided to go back to school to get their vet tech licenses.
Job prospects for techs look good. According to the U.S. Bureau of Labor Statistics, the growth rate for Miller's field is 19%, much higher than the average for other occupations. "There's a lot of demand [for vet techs] and not a lot of people available to do it," says Miller. The BLS states that the median annual wage for vet techs was $31,070 in May 2014.
It All Started with Pet Sitting
Even in high school, Miller incorporated her love of animals into her various employment opportunities. She started pet sitting at the age of 15. And during the weekends, she worked at a greenhouse where she took care of farm animals. At 17, she also started working at the same vet office where she is today to see if the job truly interested her.
Miller's Virginia high school, Loudon Valley, also supported training for her prospective career choice. Through a partnership with C.S. Monroe Technology Center, an academy in Leesburg specializing in career and technical education, Miller took courses in veterinary science. During her junior year, she spent every other day of the school week in the vet program. "That sparked my interest to do something more in the vet field," says Miller, who ultimately hopes to specialize in anesthesia, dentistry, nutrition or emergency care. She chose to go on to community college because of the specialized programs. Community colleges typically provide affordable post-secondary education for two years. While many students see community college as a pathway to a four-year program, others, like Miller, seek licensing in specialized fields.
In addition to her training to become a licensed veterinary technician, Miller takes pride in another label: crazy cat lady. "I can relate to cat owners," she says. "It's important to relate with the clients in this job. I enjoy it and I understand their concerns. I can talk to crazy cat owners all day!"
Related Links
Conversation Starters
Alex Miller chose to start her higher education experience at a community college. Using the article and the related links, find out everything you can about community college and how it differs from four-year schools. What are the benefits of this type of higher education? The drawbacks?
Miller began exploring her career choice in high school. How did she do this? Why were those experiences valuable now that she has graduated from high school and is making choices about her future?
How do you react to Miller's decision to not become a veterinarian? What factors influenced her choice? Do you think this is a wise move? Why or why not?