Young Global Leaders Learn to Think Like Entrepreneurs — and So Much More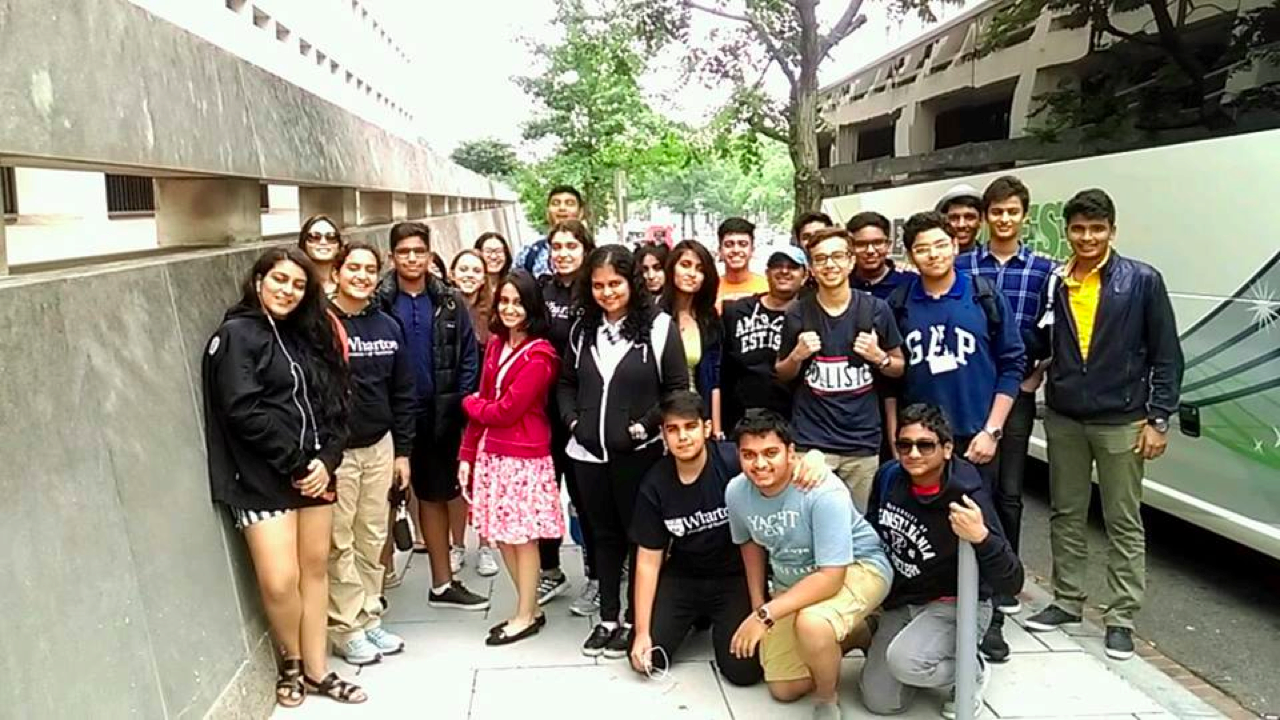 It's been a busy two weeks for 23 high school students traveling to the U.S. from India, China and Saudi Arabia. On the Wharton campus since May 29, the group is participating in Knowledge@Wharton High School's Global Young Leaders Academy, an academic program for a select group of international high school students who want to receive a quality education on finance and business and spend time immersed in U.S. culture.
Through a collaboration with Braingain Magazine, KWHS invites students to learn about business and finance, while also discovering life on a college campus, engaging in community service and visiting Philadelphia and nearby cities, such as New York and Washington, D.C.
During the past two weeks, participants have met both university and high school educators, exploring a variety of topics, including: thinking like an entrepreneur, innovation, creating a business plan, effective public speaking, corporate finance and why things go viral. The academic portion of the program culminates on June 10 with a business plan competition and awards ceremony.
For more information on the KWHS Global Young Leaders Academy, contact Effie Zhou at dongnian@wharton.upenn.edu.