Our Trip to Shenzhen, China for the "Youth Changing the World" Competition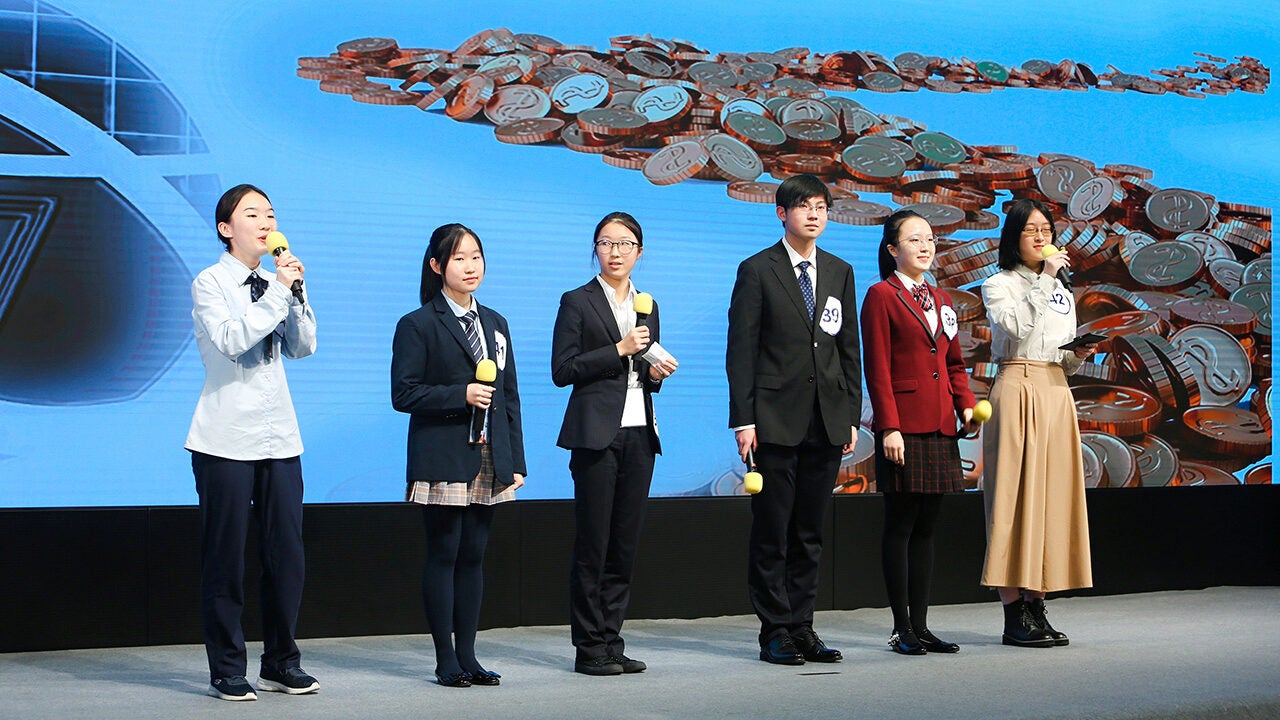 The Wharton Global Youth Program had the opportunity this month to get a glimpse into how high school students in China think about innovation and finance.
We traveled to the offices of China Merchants Bank in Shenzhen, China, to help judge the company's third-annual "Chinese Youth Changing the World" competition. The winners of the competition will travel to Wharton next July for a two-week custom Wharton Summer High School Program on finance.
The students worked hard to achieve a summer study opportunity at the world's leading business school. On November 30, teenagers from across China gathered at the Shenzhen Merchants Bank headquarters to conduct an intense grouping and topic drawing at the pre-match briefing. Nearly 60 students (identified from 4,000 registrants in August) were organized into nine teams and assigned research topics relating to all areas of finance and innovation, including financial technology, financial education, cybersecurity, health care, consumer spending, financial inclusion, low-carbon economics, and more. From there, the students had fewer than 24 hours to prepare a 15-minute presentation demonstrating their new knowledge about these topics, as well as their own ideas for innovation and change.
"I found myself in an attractive new world of finance!" — Sheng Jianing, Qing Dao Middle School
On December 1 at 1:00 p.m., students, parents, judges and executives gathered in the conference hall on the 5th floor of the China Merchants Bank building to begin the competition. Judges included Cen Jianjun, chairman of the Overseas Education Service Branch of the China Education Association for International Exchange; Bai Gang, former vice president of Beijing Foreign Studies University; Wei Liqing, executive editor of the China Education Association for International Exchange Journal of International Education Exchange; Xu Xinzhong, deputy dean of Shenzhen Research Institute of Peking University; Cao Li, professor of the Department of Foreign Languages, School of Humanities, Tsinghua University; and Diana Drake, managing editor of Knowledge@Wharton High School with the Wharton Global Youth Program.
As the first presentation began – featuring five students confronting the threat of global climate change and how innovation addresses the issue, as well as helps to boost economic growth – it was clear that the students had researched, collaborated and rehearsed, with likely little time for sleep. Teams tackled their topics with enthusiasm, showcasing their new knowledge, expressing their own opinions and solutions and showing their creativity.
Judges evaluated each group on team morale, innovation and presentation, while also providing individual scores for English fluency and coherence, grammatical accuracy and pace. Ultimately, each student was evaluated for his or her performance, ranked based on 60% of the team's display points and 40% of the individual performance points.
After three hours of presenting, 30 students won the opportunity to study at Wharton next July, receiving trophies and praise from the attendees and their peers. We caught up with a few of the winners following the competition.
"It's my honor to have a chance to visit Wharton," said Hu Ziyu of HeFei No. 168 Middle School, who was among five students to take home first-place prizes. "During the competition, I've learned a lot from my teammates and other participants about how to develop a sense of cooperation and make a presentation. I believe the journey to Wharton will bring me even more surprises."
Zheng Yawen of Chengdu No. 7 Middle School was also excited for the trip to the U.S. "I really look forward to taking courses at Wharton and experiencing UPenn as a highly prestigious university, said Yawen. "I'm sure next summer will be inspiring and enlightening, and I hope to gain a better understanding of the financial/economic world."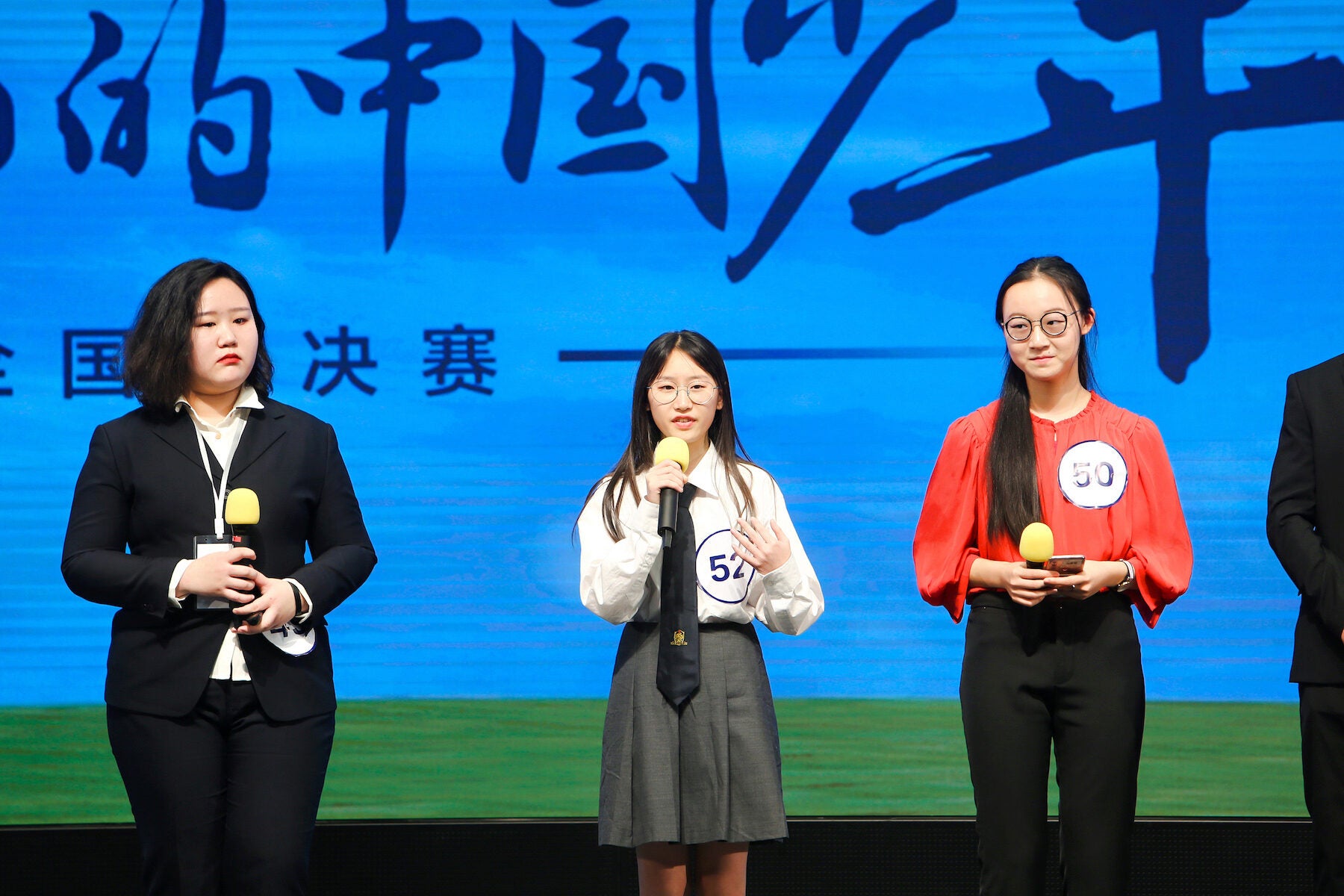 Sheng Jianing from Qing Dao Middle School reflected on the two-day competition, which, while demanding, opened her eyes to new possibilities. "I found myself in an attractive new world of finance!" said Jianing. "My abilities of dealing, planning, cooperation and time management have been improved greatly in teamwork." As for Wharton, she adds: "I can hardly wait!"
The Wharton Global Youth Program looks forward to meeting Hu, Zheng, Sheng and all the other winners of China Merchants Bank's "Chinese Youth Changing the World" competition. To learn more about our Wharton Summer High School Programs, visit https://globalyouth.wharton.upenn.edu/summer-high-school-programs/.