Silver Stone Partners of India Takes Home the Gold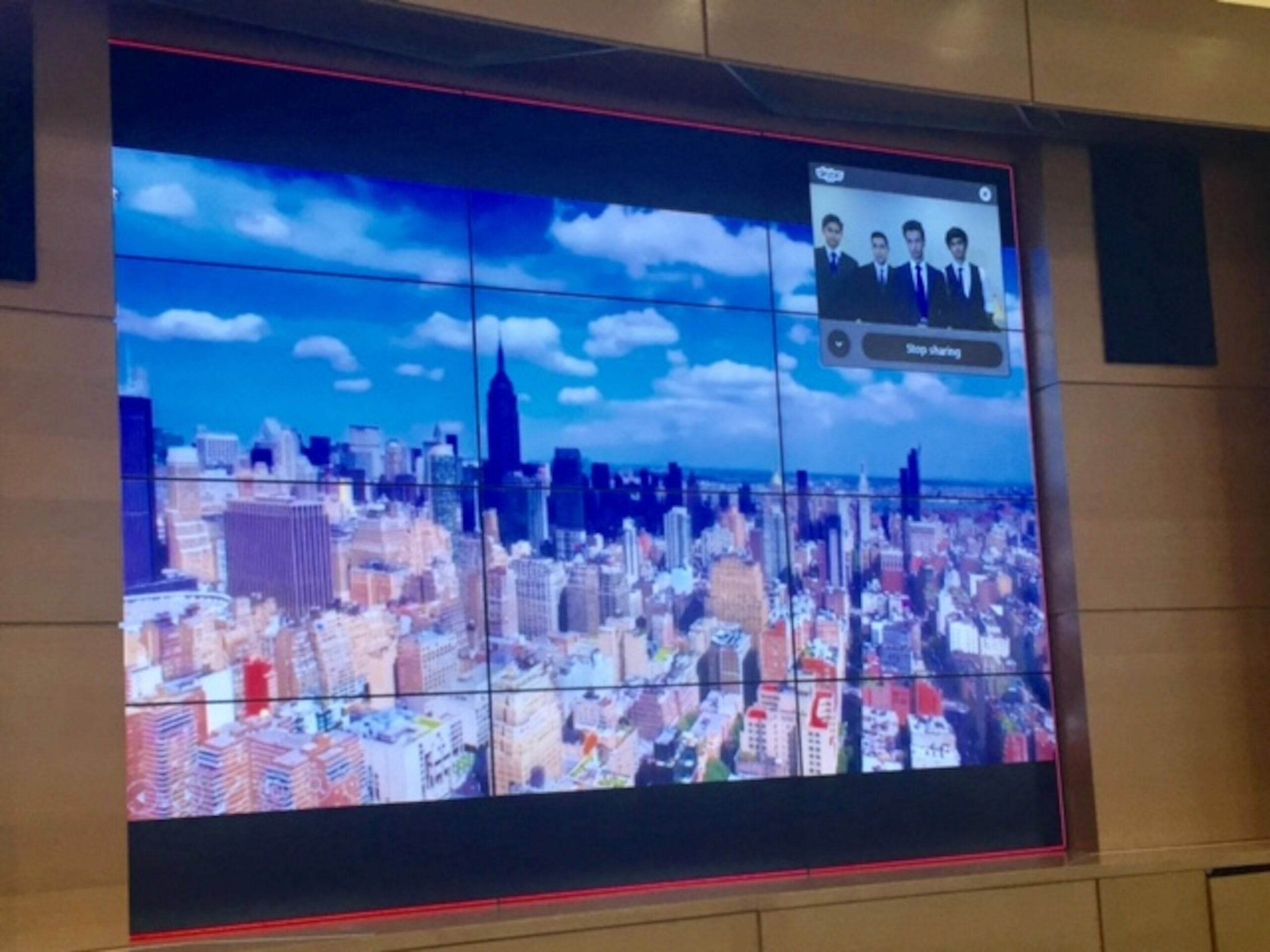 The 8th floor of Wharton's Huntsman Hall was buzzing with energy on the morning of Saturday, May 6, 2017. Teams of eager high school students, led by expectant advisors and nervous parents, flooded off the elevator and into Robertson Hall for a quick bite of breakfast and a sip of coffee or juice. Many had touched down at Philadelphia International Airport only hours before. Some teams chatted in close circles, while others disappeared to the back hall for last-minute presentation practice. The mood was one of excitement, underscored by several students commenting on how awesome it was to have finally made it to the 2017 Knowledge@Wharton High School (KWHS) Investment Competition Global Finale at Wharton. Fifteen top teams with unique investment strategies. More than 100 participants. Six judges. In a matter of hours, all this would result in three winning teams.
The finalists were selected from a group of some 225 high school teams from around the world that submitted final written investment policies in January and March. Those final policies were the culmination of 10 weeks of learning investing concepts, developing strategies in teams of four to nine students, placing online trades through Wharton's OTIS platform, and thinking critically and creatively.
While all 15 teams delivered powerful presentations, only three could take home top honors. Silver Stone Partners, a team of four from The International School Bangalore, India, won the first-place trophy and coveted Wharton fleece pullovers with its savvy presentation over Skype and its clever Silver Score rating system of stock selection. The second-place trophy and leather Wharton journals went to One Up on Herd Street, a dynamic team of seven students from Amity International School, Noida, India, who delivered an especially passionate and solid presentation with deep analysis and unique team outreach through financial literacy promotion among other high school students. United World Capital, a team of four from United World College RCN in Norway, earned the third-place trophy and Wharton travel mugs for its thought-provoking and cohesive strategy that was strong on qualitative analysis, incorporated a "value filter," and closely followed the team's high ethical standards for investing.
Three teams also won honorable mentions from the judges. They were: The Rainmakers from Amity International School, Saket, India; the Terriers of University Road from Boston University Academy in Massachusetts, U.S.; and the Wizards from Virginia, U.S.
The remaining nine teams competing on Saturday were: Alpha Capital of Hopewell Valley Central High School in N.J., U.S.; Investor Troopers from Colégio Bandeirantes in São Paulo, Brazil; The Madison Money Makers from James Madison High School in N.Y., U.S.; Matador Investments from Monta Vista High School in Calif., U.S.; Pride of Lions from St. Paul's School, São Paulo, Brazil; SPPS Seoul from St. Paul Preparatory School in Seoul, South Korea; Team Sona from Allen D. Nease High School in Florida, U.S.; Westview Wolverines from Westview High School, Calif., U.S.; and the Wolves of Wall Street from West Windsor-Plainsboro High School, N.J., U.S.
The day's six judges were candid about their difficult deliberations, noting that choosing the winners was an incredibly daunting task. Still, they found the experience inspiring and memorable. "The KWHS finale is a brilliant initiative to promote financial literacy among high school students," said Aarti Jethwani, client partner and former head of global academic partnerships at Infosys in Plano, Texas, who served as a judge for Saturday's event. "Witnessing the global scale of this competition, the amazing effort put in by the 15 finalist teams, the depth of their knowledge on finance, business, collaboration and leadership, was truly a wonderful and humbling experience. What amazed me the most was the students' commitment to spread the exposure and financial literacy they gained across their schools and even communities through clubs, workshops and various initiatives that went beyond the scope of the competition."
Added Mukund Rao, senior technologist at Wharton Research Data Services, which operates the competition's OTIS online trading system, and also a 2017 finale judge: "To be in the presence of such brilliant young minds as they embarked on this incredible challenge was amazing. In both presentation and substance, the students showed outstanding professionalism, discipline, and depth of knowledge. There was no hiding the talent evident in each and every presentation. The young men and women were tasked with formulating and presenting successful investment theses, an endeavor that continually challenges the best investment professionals in the world. And they did so with results that were truly world class."
Joining Jethwani and Rao at the judging table were Saras Agarwal, a Wharton alumnus and financial literacy expert; Andrew Hill, economic education advisor with the Federal Reserve Bank of Philadelphia; Suzanne McHenry, corporate responsibility senior manager with PwC in Philadelphia; and Fionna Ross, senior analyst with Aberdeen Asset Management in Philadelphia, specializing in responsible investing and equities.
Perhaps the most powerful takeaway from the 2017 KWHS Investment Competition Global Finale was its impact on high school students around the world. Aneesh Shinkre of Florida's Team Sona described it as a "truly unforgettable experience," adding, "We definitely feel inspired to grow our stock market/investment club initiative to connect with our community and, ultimately, the world." Mehak Mathur from One Up on Herd Street said, "This competition is not just about competing with a team; it's all about the learning. I'm in Grade 11, and I can tell my parents how to invest!"
For more information on the KWHS Investment Competition, please visit the KWHS Competitions page or email us at KWHSCompetition@wharton.upenn.edu. Be sure to follow us on Twitter @WhartonHS and check out our KWHS Facebook page for many more photos and student reflections from this year's 2017 KWHS Investment Competition Finale.