KWHS Announces the Top 12 Finalists of Its 2017 Global Investment Competition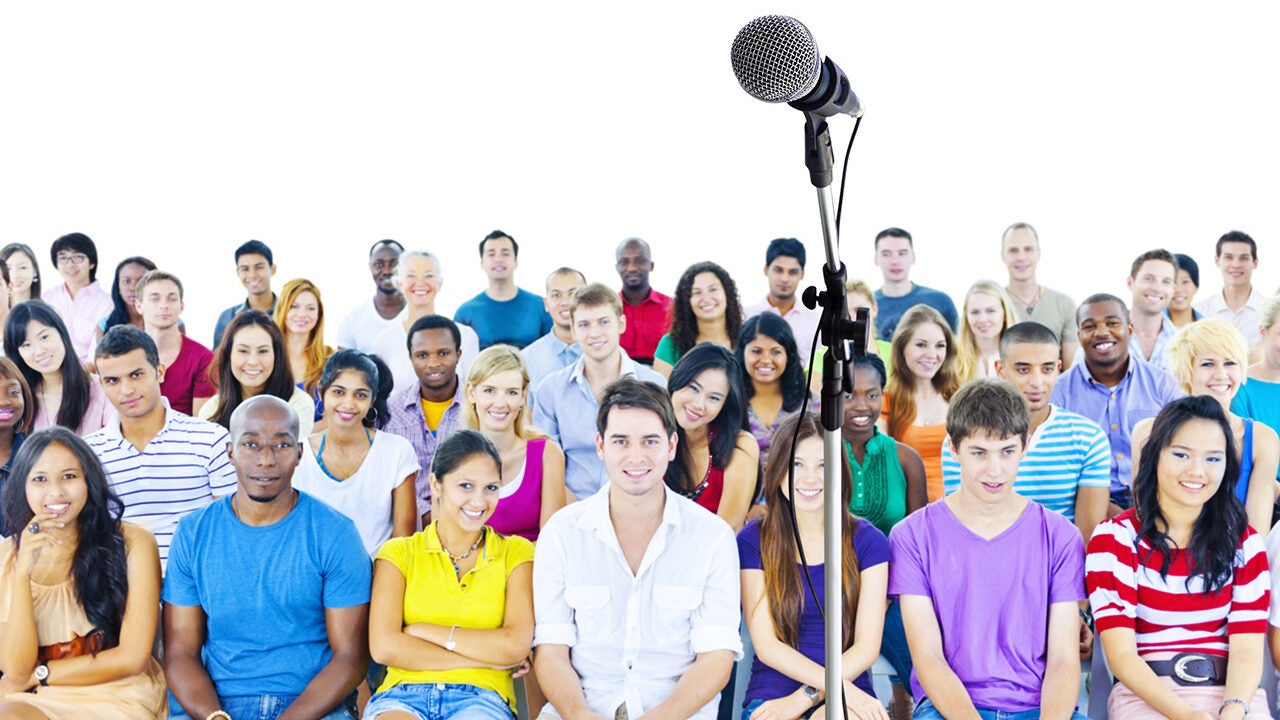 It's a story that is custom-made for April, which is Financial Literacy Month in the U.S. More than 75 high school students from around the world who competed in this year's KWHS Investment Competition are preparing to step up to the mic in a few weeks to show off their financial literacy skills. What began as a pilot project in 2012 with a few Philadelphia high schools has grown into a truly global challenge for students with a passion for finance.
Knowledge@Wharton High School, an initiative of the Wharton School at the University of Pennsylvania that promotes a deeper understanding of business, personal finance, entrepreneurship and leadership among high school students and educators, just announced the top 12 teams that will compete in the 2017 KWHS Global Regions Investment Competition Wharton Day finale on May 6 in Philadelphia.
A team of judges from Aberdeen Asset Management in Philadelphia, Pa., reviewed more than 120 final team reports in early April, ultimately selecting 12 of the strongest to advance to the finale, where they will present their investment strategies to a panel of expert judges.
The 2017 top 12 Global Regions teams are:
Alpha Capital, Hopewell Valley Central High School, NJ, USA
Investor Troopers, Colégio Bandeirantes, São Paulo, Brazil
Madison Money Makers, James Madison HS, NY, USA
Matador Investments, Monta Vista HS, California, USA
The Pride of Lions, St. Paul's School, São Paulo, Brazil
SPPS Seoul, Saint Paul Preparatory School, Seoul, South Korea
Team Sona, Allen D. Nease HS, Florida, USA
Terriers of University Road, Boston University Academy, Mass, USA
United World Capital, UWC Red Cross Nordic, Norway
Westview Wolverines, Westview High School, California, USA
Wizards, Thomas Jefferson High School for Science & Technology, Virginia, USA
The Wolves of Wall Street, West Windsor-Plainsboro HS North, NJ, USA
This year's Global Regions competition, which began with the kick-off of trading on January 3, 2017, involved more than 1,300 high school students and more than 200 teachers and advisors from 31 U.S. states and 13 countries. The top 12 will be joined by the three winning teams from the KWHS South Asia & Middle East regional competition, who were named in February. These 15 teams will be delivering 10-minute presentations, either in person or via Skype, on May 6, and the winners will be announced that afternoon.
With generous financial support from AXA, a worldwide insurance and wealth management firm, KWHS will also host this year's top teams for a separate Learning Day on May 5 at Wharton Philadelphia. Students will gain insight on college admissions, finance and entrepreneurship, and get a chance to meet the other competitors, who are traveling to campus from as far away as India, South Korea, Norway, California, Florida and Virginia.
"Considering that our judges don't even take into account where teams are based during the final-report review process, we are so excited to have a strong international presence among this year's Global Regions top 12, including teams from Brazil, South Korea and Norway," says Diana Drake, managing editor of Knowledge@Wharton High School. "The students always impress us at the finale with their story-telling and how well they articulate new concepts. Each team expresses its competition journey in a unique way. We can't wait to see this year's finalist presentations."
For more information on KWHS, the KWHS Investment Competition and this year's finale event, please contact KWHSCompetition@wharton.upenn.edu. We also hope you take a moment to read about last year's exciting 2016 Global Regions finale.