Round 3 of the Comment & Win Showcases a Generation of Storytellers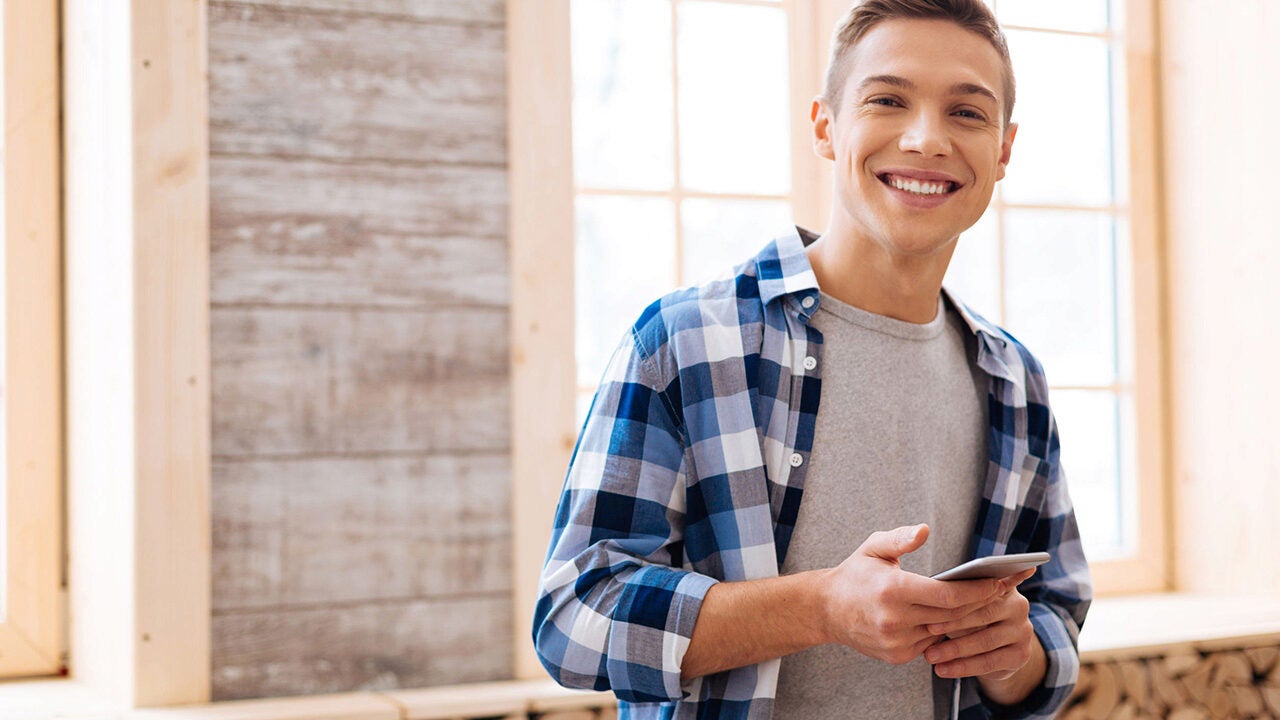 Let's start with our story.
It had been a long, hectic week for our Wharton Global Youth Program team. Faced with the reality that 2020 summer high school programs on the University of Pennsylvania campus were canceled due to the COVID-19 pandemic, we embraced innovation and collaboration with the Wharton School community to design and launch new online opportunities for high school students. We unveiled applications for the Future of the Business World online course, the Wharton Pre-College Program of online undergraduate courses for high school students, and The Saturn Parable, an online game for future business leaders.
The week ended at midnight on May 1, 2020, with the deadline for Round 3 of our Remote Learning Comment and Win contest, challenging students to read KWHS articles and post their reflections, supported by storytelling. How could we tackle one more assignment in this busy week? And yet, more than 35 comments from high school students around the world demanded our attention and evaluation.
So, we dove in, immersed in threads of creative, business-minded commenters who embraced the Round 3 storytelling theme with enthusiasm and flair — weaving stories with insight, reflection, opinion and humor. 
You've done it again, commenters! You've read, reflected and given us a thoughtful glimpse into your lives, hearts and minds. The most successful storytellers were those who knitted together tales of their personal experiences with direct article themes, while not losing the connection to their fundamental messages. In other words, you were mindful that your comments should reflect storytelling with a purpose.
"My friends and I have checked through most legal documents and unfortunately wifi availability does not fall under basic human rights." — Kavish H., Round 3 Winner
We selected the following master storytellers, and also awarded several superlatives, which you can read about below.
The winner of Round 3 is Kavish H., 16 and a junior at Eton College in the U.K., for his comment on "Digital Well-being: Do You Take Your Cell Phone to Bed?" In an engaging, conversational style, Kavish managed to introduce imposed wifi regulations, his obsession with the game cricket, and a Spanish sea to conclude that, "phones help you transfer yourself into a different realm or place, when in many cases it is your surroundings that you should be aware of."
The Round 3 First Runner-up is Zach U., a junior at Jack M. Barrack Hebrew Academy in Bryn Mawr, Pennsylvania, U.S. Many of you will remember Zach as the winner of Round 2. He's had another strong showing this round with his comment on "The Mask Challenge: Lessons from the Pandemic's PPE Shortage." Zach did an eloquent job sharing his parents' PPE journey as doctors on the front line of the COVID-19 crisis.
And we have a third top winner this round! The Round 3 Second Runner-up is David Y., a junior at the St. Mark's School of Texas in Dallas, U.S., for his comment on "Becoming a Professor Begins Early with Achievable Goals." We appreciated David's careful and personal response to Kenneth's student essay, offering a new perspective while preserving the message that "taking responsibility for yourself is a paramount first step in your growth."
Where do we go from here? So many places! Check out the winners of this round's Storytelling Superlatives:
Most Sincere Story: Andrew C., 16 and a sophomore at the Brooklyn Latin School in Brooklyn, N.Y., U.S. for his comment on "Take 5: The Economic Impact of the Coronavirus"
Most Likely to Write a Memoir: Olivia L., 15 and a sophomore at the Bronx High School of Science in New York, U.S., for her comment on "Becoming a Professor Begins Early with Achievable Goals"
Best Use of a Made-up Word: Edison C., 16 and a junior at Hunter College High School in New York City, U.S., for introducing us to the term "sonder" in his comment on "The Power of Stories to Inspire Strong Leaders"
Most Creative (and Compassionate) Use of Design Thinking: Abigail C., 16 and a junior at Walt Whitman High School in Bethesda, Maryland, U.S., for her comment on "What Is Design Thinking?"
Most Likely to Be a Leadership Educator: Naman R., 16 and a junior at Unionville High School, Kennett Square, Pa., U.S., for his comment on "Leadership Secrets from a School that Turned Out Some Top CEOs"
Destined to Become a Vocal Board Member: Janessa U.,16 and a junior at the Gatton Academy of Mathematics and Science in Bowling Green, Kentucky, U.S., for her comment on "Thinking Ethically and Philosophically about the Decisions Companies Make."
We encourage all our readers to dig into the stories and comments from Round 3, and identify the connections with other high school students. For instance, several commenters shared stories relating to Jordan Mittler's student essay, "Helping the Older Generation Embrace Technology." We think you'll agree that commenter Jatin C. and superlative winner Abby C. should have a conversation about spending meaningful time with our elders.
Round 4 of the Remote Learning Comment and Win contest is on! All the same rules apply, just a new theme. You have until midnight Eastern time on May 18 to choose a KWHS article and express your innovative spirit in the comment section.
Read a story that features an innovative idea, product or service or addresses a problem facing the world, and comment with your own innovative idea or solution. We want to see how you think outside the box and problem solve. How might you improve upon a particular idea or think critically to solve a related problem? We don't want to hear your stories about a product or service you've created, unless it is directly related to the article theme! We want your new ideas and new solutions about specific topics. You can respond to one aspect of the article or to the overall theme, as long as it reflects innovative thinking. You will find a list of innovation-inspired KWHS articles on the Comment and Win contest page. Good luck!