KWHS and Aberdeen Announce the Winners of the 2012-2013 Investment Competition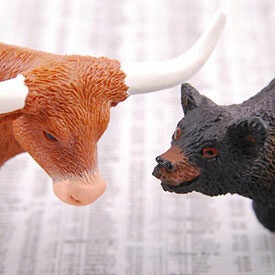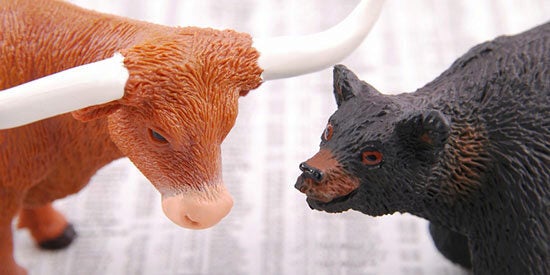 PHILADELPHIA, May 8, 2013 – Knowledge@Wharton High School and Aberdeen Asset Management Inc. ("Aberdeen"), a global asset management firm with U.S. headquarters in Philadelphia, are pleased to announce that William W. Bodine High School of Philadelphia and Montgomery Blair High School of Silver Spring, Maryland, have won the 2013 Investment Competition in the Philadelphia and National Team categories respectively.
Teams from William W. Bodine and Montgomery Blair were selected from among an elite group of more than 18 high schools nationwide that participated in the competition. The winning high schools were announced during an event on May 7th at the Wharton School of the University of Pennsylvania, where both schools were each presented with a $2,500 prize.
Ten teams of students competed during that event, five from Philadelphia and five from schools in other states, for the honor of top analysts. Those included the winners — Centsational from Bodine and Superiority Investment from Montgomery Blair — and the remaining finalists, The Seven Aces and Team Dream High from Bodine; Stock Matrix and Stock Gladiators from IMHOTEP Charter in Philadelphia; 4 Chicks and a Dude from Southwest Miami High School in Florida; The Exceptional La La Lamps from Pine River Backus High School in Minnesota, iBankers from Neuqua Valley High School in Illinois; and The Group from The Springfield Renaissance School in Massachusetts. While Bodine, IMHOTEP and Montgomery Blair presented live on the Wharton campus, the remaining teams presented remotely over Skype.
"Aberdeen is proud to support talented students and encourage financial education in high school curriculums," says Gary Marshall, Chief Executive Officer at Aberdeen. "The students not only learn how to wisely invest and increase returns, they also gain invaluable professional and relevant experience that can be applied to their financial and career decisions."
Aberdeen has partnered with Knowledge@Wharton High School (KWHS), a Wharton School initiative that promotes financial literacy, entrepreneurship and leadership among high school students and teachers through innovative content and competitions like the Investment Challenge. Now in its second year, the competition has expanded past its initial Philadelphia focus to include schools from 11 different states across the U.S.
"While understanding how to buy and sell stocks is one component of our investment competition, it is not the fundamental goal," notes Diana Drake, managing editor of KWHS. "As with all our KWHS business resources — including lesson plans, articles and a video glossary –we want to give teachers and students the tools to become more financially literate and, in this case, learn the concepts that support sound investment decision making. We were all extremely impressed with the range of investment knowledge that the students showed during today's strategy presentations."
Over the past seven months, students at participating high schools have managed virtual portfolios of stocks using a Wharton trading platform known as OTIS. Students and teachers are able to use the platform, along with KWHS articles and lesson plans, as resources to learn basic tenants of investing and create well-thought-out, logical investment strategies.
"Investing is not an easy subject to teach, and this platform helps connect students with stocks by making it a relevant experience," says Maggie Wohltmann, a business teacher at Teaneck High School in Teaneck, N.J., who guided several student teams through the competition."The competition allows students to go beyond the basics to develop a strategy and sales pitch which gives them insight into possible careers and to develop a thought process behind choosing certain investments."
"Participating in the Aberdeen/KWHS Investment Competition was without a doubt a great experience," says Manas Gosavie, a senior from Neuqua Valley High School in Naperville, IL. "The task of managing a portfolio based on client expectations and risk management went above and beyond any typical trading competition and put our quantitative and qualitative abilities to the test."
Over the course of the competition, Aberdeen representatives met with participating classes, facilitating class activities and discussing their careers. Aberdeen hopes the competition will not only enhance participating students' financial literacy, but also raise awareness on the types of careers that are available to them.
"The program aims to raise awareness of careers in financial services, and by expanding the reach of the competition we hope to inspire students across the country to think about careers in investment management," says Marshall. "The most important thing is for students to have fun and learn skills that will serve them well throughout their lives."