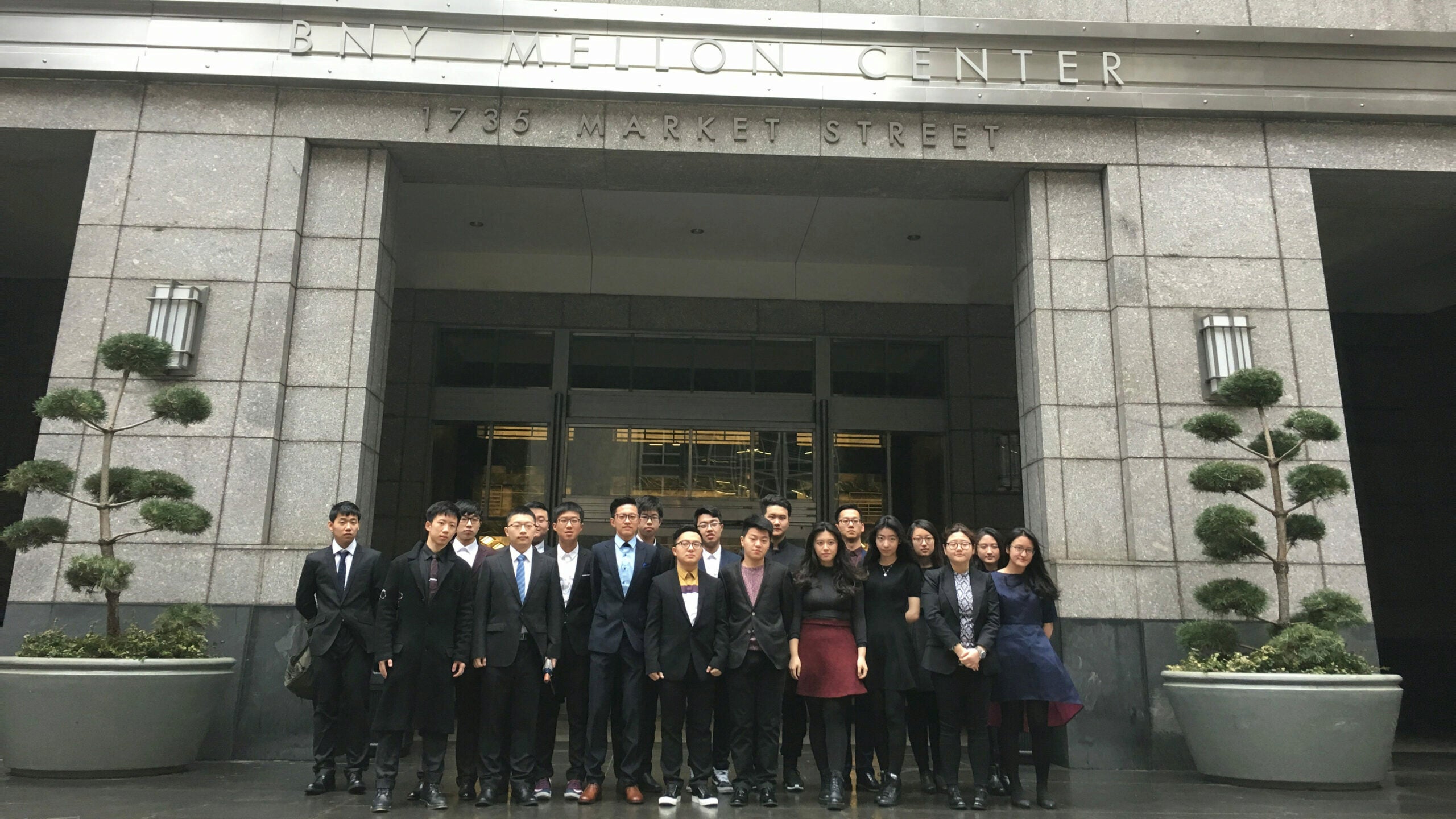 Knowledge@Wharton High School's global reach has been most visible these past few weeks as the calendar turned to February, 2016. Despite a few challenges courtesy of Winter Storm Jonah, 19 students arrived on campus from China to take part in KWHS's Global Young Leaders Academy. The program, the fourth of its kind hosting international high school students, provides participants with a quality education on finance and business (using KWHS lesson plans and related resources, of course), and allows them to spend time immersed in the U.S. culture.
Our most recent visitors have been learning specifically about investing. Their trip included a tour this week of the U.S. headquarters of Aberdeen Asset Management, a global asset management company that also sponsors the KWHS Investment Competition: Global Regions currently underway.
While our guests from China continue their exploration on Wharton's Philadelphia campus, a few KWHS team members headed to New Delhi, India, this week for the KWHS Investment Competition: South Asia & Middle East Regional Finale. The event, held on February 6 during the One Globe: Uniting Knowledge Communities Conference, will feature 12 finalist student teams presenting their investment strategies to a prestigious panel of judges from Indian finance and academia. The top winners from the New Delhi finale will be invited to participate in the grand finale of the Global Regions competition on April 30, 2016 at Wharton, Philadelphia. Stay tuned for more details about the South Asia & Middle East Region winners!
To learn more about GYLA and the South Asian KWHS Investment Competition, both of which are organized with the help of our partner, BrainGain Magazine, please visit our online resources at https://globalyouth.wharton.upenn.edu/competitions/.