Green Beans and Other College Essay Tips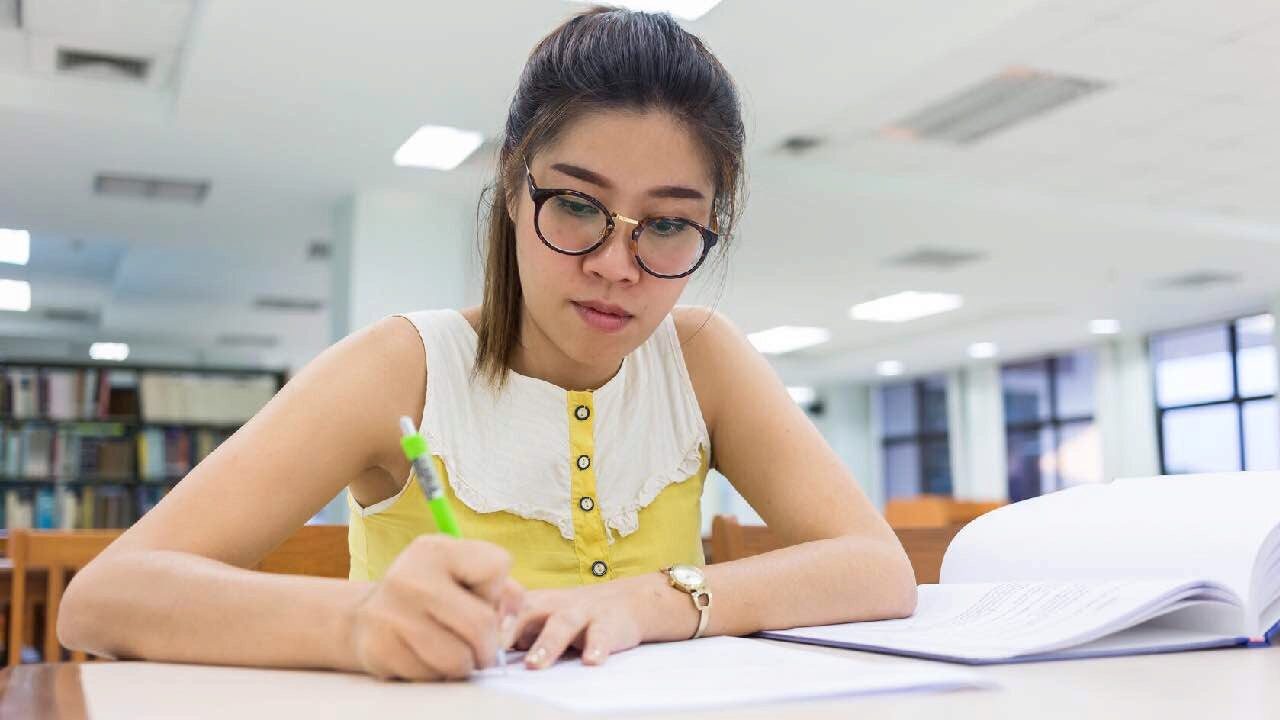 The Process, a quarterly program that used to air on Sirius XM Channel 111, Business Radio powered by The Wharton School, offered guidance and insight into the college admission process. In this podcast series that began airing in the summer of 2016 and broadcast its fifth segment on July 11, 2017, Eric J. Furda, the dean of admissions at the University of Pennsylvania, invited guests and experts to explore all aspects of the admissions process, from discovery and decision-making to enrollment and transition.
Here in the segment that first aired in October, 2016, Furda speaks with Eileen Cunningham Feikens, director of college counseling at the Dwight-Englewood School, a high school in New Jersey, on a variety of topics, including how to craft the college essay. Feikens and Furda are joined by Elizabeth King, president of Elizabeth King Coaching, which specializes in college-admissions test prep and coaching. Financial aid expert David Charlow joins Furda to talk about college affordability and other issues.
We encourage you to listen to the audio podcast featured below. Meanwhile, just as this year's college Common Application questions debut this week, here are some expert pointers for high school students who are writing their college essays.
King's Best Advice: "The essay is the moment where you actually get to introduce yourself. You don't want to introduce yourself when you were six. You could mention yourself when you were six, but we like to hear about you now. I have an essay that I wrote for myself because I write a lot for fun, and it's an essay about green beans and visiting my family home a few summers ago and going out back and picking a green bean. That green bean [had] the same feeling and experience as something that happened to me when I was three years old. And I wrote this essay about this interest that I've always had in being out back, and the things that I value are continuity, consistency, taking care of things. I would never discourage a student from writing an essay for Penn about a green bean if that's your vehicle for explaining something really specific and memorable about yourself. Sometimes, the smallest, most tedious things are the places where we actually learn the most about ourselves as people and we can communicate the most about ourselves as people. So, the smaller, the better."
Feikens' Best Advice: "Through the supplemental essay prompts of any institution [separate from the Common Application essay questions], the most frequently asked question is, "Why us?" If [you] can successfully weave together things of your experience, things that are important to you, the values that you're looking for — and really weave together for the Admissions Committee how you expect those to be met or how you hope to take advantage of whatever the institution's offerings are to create that synergy, that's going to serve you well. [You don't want to] just say, "Oh, you're a really top school and I'm very interested in applying." Not focusing on the what, but rather on the why and the how. Why are you interested? And how are you going to make use of what that institution has for you?
What I charge my students to do is to think about, 'What's the message you're trying to share?' Don't worry about the story; focus on the message. And once you focus on the message and you have that in your head, then look at the prompts and let's work together to try and find a vehicle that's going to deliver that message the way you want it to land. So having said that, you want to make sure that it's a much more reflective essay than narrative. Don't point the reader outside of yourself. Don't keep talking about somebody else, like, my great-grandmother and how awesome she was. The student is the main character of his application…he'd be best served if he remembers that."
Charlow's Best Advice: "Parents, encourage your students if they're earlier in the process — eighth, ninth, tenth grade — to please, please, please take your writing assignments and your English classes and your History classes seriously. The quality of the writing, from a grammatical standpoint, is really not very high. I think that a lot of writing assignments are graded based upon the critical thinking and the ideas, and not so much time is being spent teaching students how to write. Students who wait — as teenagers do — to the last minute for their writing assignments, you never learn how to write well. It's a problem that I have observed in reading lots of essays these last few years."
Furda's Best Advice: "The Common Application general essay prompts – there are a half-dozen – can give you an idea of how you can navigate your essay, whether you're talking about your context or background or important experiences that you've learned from. It's a guiding prompt. It's an opportunity to think about yourself and how you can tell your story. You want to make sure you are using your own voice. Don't try to use the thesaurus to sound a certain way. Authenticity and genuineness are important here. Use your tone and use your words. Let your voice come across in the common application general prompt essay. This is telling your story in a general context to help any admission office, college or university understand you better."
Related Links
Conversation Starters
Eileen Cunningham Feikens says, "You want to make sure that it's a much more reflective essay than narrative." What does she mean by this?
What is Elizabeth King getting at with her green bean example? What does she mean by, "the smaller, the better?"