How to Reflect on What Matters to You as You Begin the College Search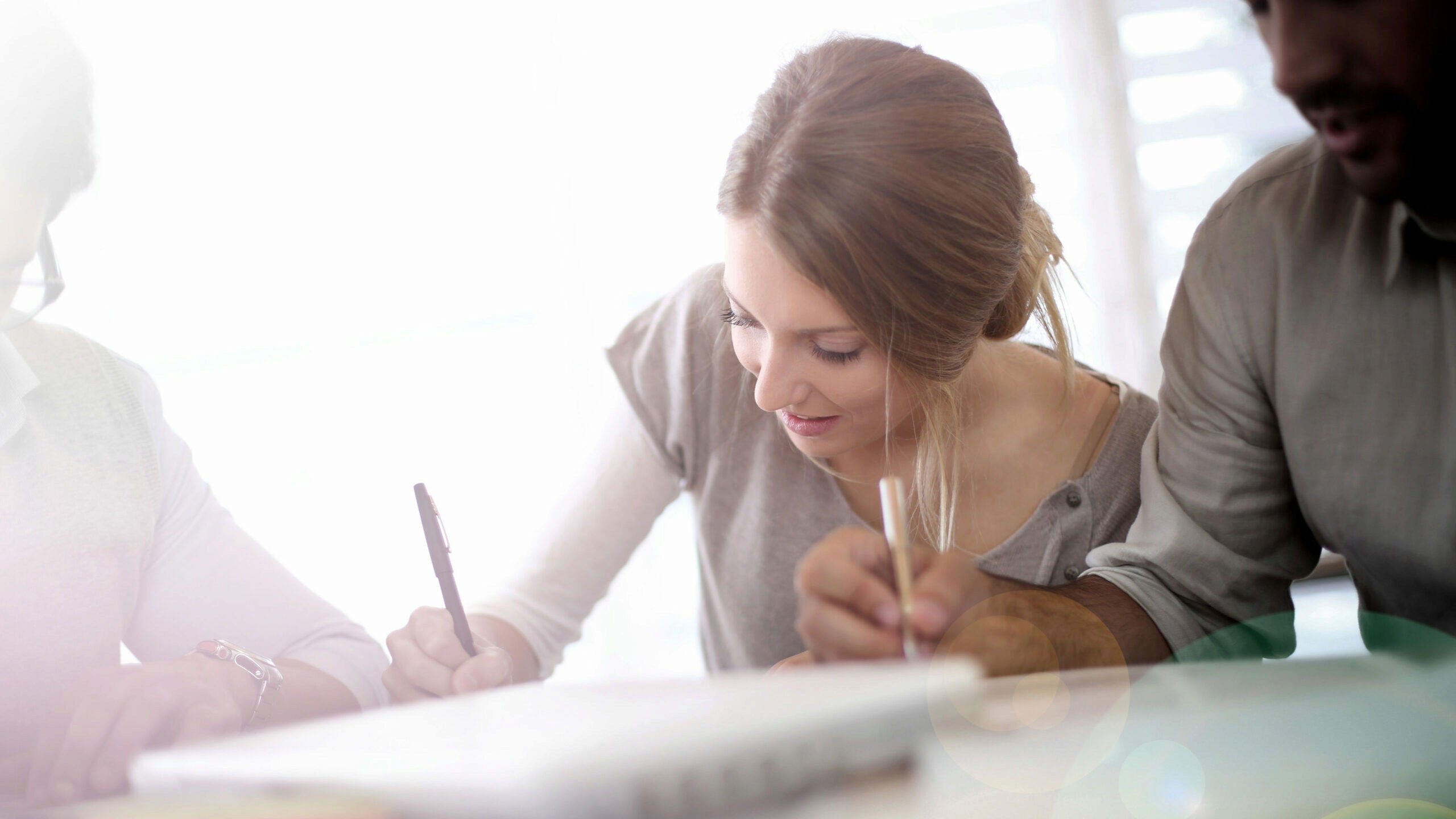 The Process, a special quarterly program that used to air on Sirius XM Channel 111, Business Radio powered by The Wharton School, offered guidance and insight into the college admissions process. In this four-part podcast series that began airing in the summer of 2016, Eric J. Furda, the former dean of admissions at the University of Pennsylvania, invited guests and experts to explore all aspects of the admissions process, from discovery and decision-making to enrollment and transition.
Here in Part I, Furda speaks with Eileen Cunningham Feikens, director of college counseling at the Dwight-Englewood School in New Jersey, about the work that students must do (like attending summer programs) as they prepare to make informed college application decisions. During the second half of the show, financial aid expert David Charlow joins Furda to talk about college affordability and ways to effectively save for college.
We encourage you to listen to the hour-long podcast featured at the bottom of the page. First, a few key takeaways from the discussion for high school students as they formulate their college lists.
The discovery phase of college planning is all about researching, exploring and even visiting to discover which colleges fit best with your personal wants and needs. Eileen Cunningham Feikens, director of college counseling at the Dwight-Englewood School in New Jersey, urges high school students to be savvy consumers. "The one area that you have 100% control over in this entire process is the formation of your college list," said Feikens. "No college can make you apply to them. In order to make sure that list really matches what you want, you have to figure out what you want first. You're No. 1, and those colleges have to fit your needs."
Eric Furda, dean of admissions at the University of Pennsylvania, often writes in his Page 217 blog and on his Twitter feed @DeanFurda that the time of college discovery needs to be a mindful process where students aren't just thinking about getting in, but thinking deeply about what is important to them. It is a time to reflect.
Furda has devised a simple self-assessment method to help you identify your values, interests and dreams. "I call these the Five I's: Identity, Intellect, Ideas, Interests, and Inspiration," said Furda. "How will they combine to think about the type of college environment that would be good for [you] as a student?" Here are some more details:
Identity. "How do you see yourself and how do others see you? Be reflective about how you see yourself and how you want others to see you, in a genuine or authentic way. In this area, you could start thinking about teacher recommendations. How will a teacher talk about me? How will two different teachers put together a picture of me because they see me in a different light or because of how strong I am in an academic subject?"
Intellect. "How do you think about and approach knowledge? I'm not [referring to your IQ], or talking about testing. I'm talking about how you process information and how you approach different subjects and subject matter. And how you then communicate that information to your teachers and to your peers."
Ideas. "What do you think and why? We all have opinions out there, and particularly our children. So, what really makes you frame your reference? Where are these ideas coming from? What is the context? What do you think? Why are you thinking that? Then, how do you share that again within your community?"
Interests. "What do you choose to do when you have the time and flexibility? I would like to use this as an opportunity to say that this is not filling out an extracurricular list. This isn't trying to fill the lines on an application so you look a certain way. I really want a perspective on how students are genuinely interested in what they are involved in — in the classroom, co-curricularly and extra-curricularly."
Inspiration. "What really motivates you? I don't think we need to feel that we have to have these moments every day. We're not inspired every single day, and I think high school students may feel that we're looking for those types of stories. It really isn't the case. But when your heart is beating a little faster, when you're feeling that something really is resonating with you, how does that come out?"
It's important to recognize, added Feikens, that these five I's are all connected. "Whatever inspires you, chances are that is going to have some kind of force in how you spend your time, and where your interests are directed. And it will probably come from where your ideas are framed, and what values are important to you, and whether or not you've learned them at home or on a job or in a class," noted Feikens. "I think that if students really focus on that, without necessarily thinking that they have to be Einstein, [it will help the reflective process]. We're not asking students to come up with a Pulitzer Prize-winning dossier on what inspires you. It could be something very basic — the environment, sustainability, women's empowerment. How does that evidence in who you are in your school community, in your home community, in your religious community, and how does that help form your identity?"
Most importantly, said Furda and Feikens, high school students shouldn't feel like they must have all the answers about their future. "I certainly didn't know what I wanted to do when I was 16 or 17," said Feikens. "To put that pressure on a 16 year old or 17 year old — what do you want to do when you grow up? — is anxiety-provoking. Instead, focus on what interests you."
Added Furda: "I also think it's hard sometimes to sit down and say, 'Okay, I'm going to think about Dean Furda's five I's right now.' There are reflective moments maybe after you're out on a long run, or for many of us waking up in the middle of the night. Jot down your ideas. Those could become pieces for your application later on. They're not contrived – they're in the moment, they're genuine, and they're authentic."
Be sure to listen to the full podcast below (which originally aired on Sirius XM Channel 111, Business Radio Powered by The Wharton School) for lots more great advice and insight from Dean Furda and his guests. We will be posting more segments of The Process soon, so stay tuned.
Related Links
Conversation Starters
Eileen Cunningham Feikens alludes to students thinking they have to be Einstein and Dean Eric Furda addresses the authenticity of your ideas. What are the takeaways here about personal truth? As experts in the field, what do they want you to know about the message that you communicate?
Before thinking too much about Dean Furda's Five I's, come up with one word for each category. How do those words connect with each other? Are some of them the same? Very different?
With these five I's in mind, create a personal statement. Visit the Related Lesson Plan link to access the Personal Statements: Part 2 plan and check out the linked handouts for guidance. Share your work with a partner or group for feedback.