March Toy Story: Bankruptcy, Barbies and Brand Narrative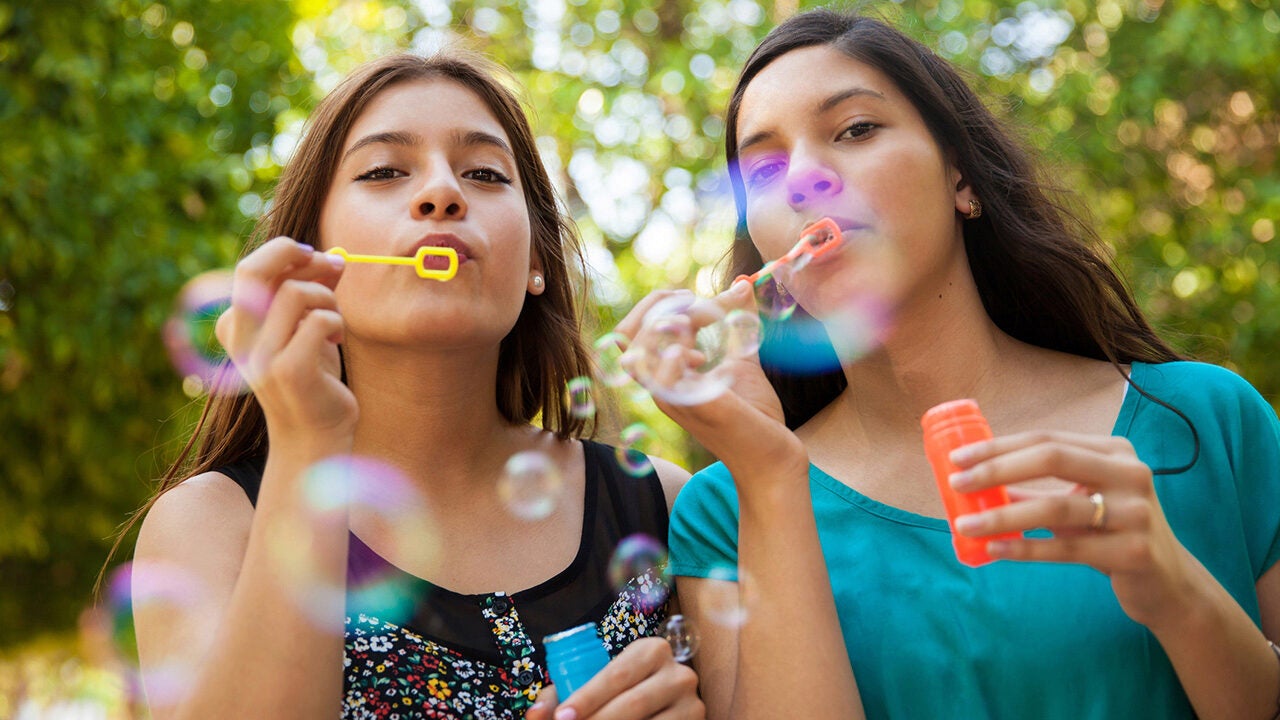 A pair of pepperoni pizza knee-highs from Claire's. A KWHS team member recently fessed up that these were her favorite socks of all time. What's your best Claire's purchase? Nail polish shaped like a mint ice cream cone? A gold leaf headwrap? Maybe sparkly snowflake earrings?
For many of us, Claire's is a popular mall destination for accessories, glittery gifts and even ear piercing – making the recent news of the store's financial struggles especially alarming. The company announced last week that it is filing for Chapter 11 bankruptcy protection, hoping to get rid of $1.9 billion in debt and close many of its underperforming stores. It's important to note that this doesn't mean that Claire's is disappearing from all malls, everywhere. The Chapter 11 bankruptcy code generally provides for reorganization, which means that Claire's will propose a plan of reorganization to keep its business alive and pay off its creditors, the companies to which it owes money. The ultimate goal is for Claire's to emerge from Chapter 11 and continue to operate as a viable company.
Troubles in Toyland
The news out of Claire's is but one example of how our spirit of fun and whimsy has been taking a business beating in March. In addition to lions and lambs, it seems that giraffes are also in this month's parade of animals. Toys R Us, the once mighty retailer with the mascot Geoffrey the giraffe that has struggled to keep up with changing trends in consumer behavior and childhood play, recently told a U.S. bankruptcy court that it must liquidate its operations, meaning the likely closure of hundreds of stores. Like Claire's, Toys R Us filed for Chapter 11 last September in hopes of reorganizing. But that was not to be.
As Toys R Us kids everywhere are singing the blues, here are three important considerations that likely contributed to the troubles in toyland:
But, why? While intense price competition from mass retailers Walmart, Amazon and Target has added to the company's woes, experts place the blame squarely on the shoulders of management. They said Toys R Us has failed to innovate its business model, incorporate technology or adapt to changing consumer behavior. "Retailers today, especially in any kind of fashion or trend segment, have to progress," said Mark A. Cohen, a former retail executive who is director of retail studies at Columbia University's Graduate School of Business, who talked to Knowledge@Wharton about where Toys R Us went wrong during a segment on the Knowledge@Wharton show, which airs on Wharton Business Radio on SiriusXM channel 111. "They have to morph, they have to modify. They have to represent the changes in the marketplace and their customers' behavior. Toys R Us has never been able to wrap their arms around the changes necessary, and this is the inevitable outcome." He added that the stores were too big, jammed full of inventory, poorly merchandised, and customer service was virtually nonexistent. A poor shopping experience won't entice busy consumers who would rather grab a toy from Target while they fill their carts with groceries, school supplies and the rest of life's necessities.
The curious Amazon connection. Though Toys R Us's business was eroded by big box "everything" retailers like Walmart, Target and Costco, Amazon dealt the chain some particularly tough blows, said Barbara Kahn, a Wharton marketing professor. "Amazon changed customers' expectations about convenience, particularly millennial parents who were a prime segment for Toys R Us," Kahn said. "These parents became Prime members and got used to the convenience of ordering online." At least part of the damage was, in a way, self-inflicted. In 2000, Toys R Us launched a 10-year partnership with Amazon, in which it paid the e-commerce giant $50 million a year plus a percentage of sales to be Amazon's exclusive seller of toys and baby products. The joint toy store was a success, but it had serious consequences for Toys R Us. For one thing, the agreement meant that Toys R Us had no autonomous online presence — customers who tried to visit ToysRUs.com were redirected to Amazon. For another, once Amazon saw how well it worked, it began expanding its toy and baby categories, and other merchants, including Toys R Us competitors, began selling those products on Amazon. "Amazon learned how Toys R Us did business … everything Amazon learned about selling toys they learned from Toys R Us, in some sense," Kahn said. Toys R Us ultimately sued Amazon and won, allowing the chain to terminate the deal. But it lost years of momentum in developing its own online presence and e-commerce strategy.
Where have all the toys gone? The sales of toys are declining in general, and the professors pointed to the shift to digital as the main reason. "It has been a weaker category; there hasn't been much growth," said Denise Dalhoff, research director at Wharton's Jay H. Baker Retailing Center. "Kids are interacting more digitally, so there's just not as much demand." She predicted that old-fashioned toys will come back into vogue as a sort of backlash to technology. That could be just the opening an innovative toy seller needs to carve out a new niche in the marketplace.
Meanwhile, the shift in toy retail is stressing the importance of brands. Mattel's Barbie brand announced this month – on International Women's Day on March 8 – that it is now selling a line of dolls based on inspirational female personalities like Amelia Earhart and Olympic snowboarder Chloe Kim. It's an interesting idea," said Kahn during a separate segment on Wharton Business Radio on SiriusXM channel 111. "What Barbie or Mattel have to do to survive is to make sure their brands are relevant and will pull consumers in. With the announcement of Toys R Us closing, you're now getting Amazon, Walmart, Target who are very powerful retailers and can control everything that is sold in their inventory, including the pricing and how it's featured. The stronger the brand, the more power they have vis-à-vis retailers, and Barbie is Mattel's strongest brand. It's got to be modern, it's got to be relevant and it's got to be personal. And they've got to figure out what matters to the end user… You're talking about the retail environment with a retail apocalypse [the closing of lots of retail stores that began a few years back and is now accelerating]. What strategy will make these brands survive? You have to have a brand narrative that really talks."
Related Links
Conversation Starters
What's your favorite Claire's store purchase?
Why was Toys R Us's deal with Amazon an ultimately bad business move?
Would you buy a Barbie based on an inspirational female personality? How about a male personality? Who would you like your Barbie to be modeled after and why?