Wharton Launches Its First Pre-Baccalaureate Program for High School Students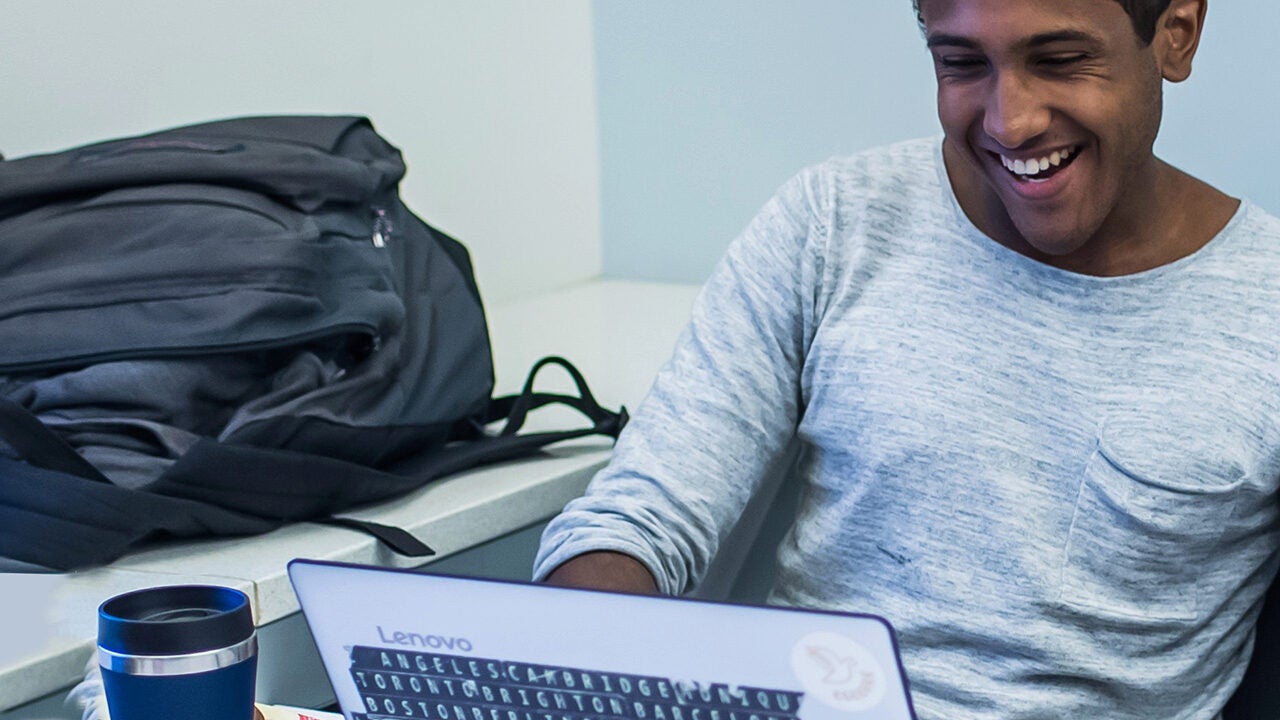 PHILADELPHIA, PA—The Wharton Global Youth Program at the Wharton School, University of Pennsylvania, is further expanding its dynamic business-education opportunities for high school students worldwide with the launch of its Wharton Pre-Baccalaureate Program.
The Wharton Pre-Baccalaureate Program is an academically intensive opportunity for exceptional high school juniors and seniors to enroll in Wharton courses. Participants will learn from Wharton instructors, earn a Wharton transcript, and accrue college-level credit for each course completed.
Applications are now open for the Wharton Pre-Baccalaureate Program, with classes for six separate quarter terms beginning in March 2021. The deadline to apply for the first term is February 22.
High school students from around the world with intellectual curiosity and a record of academic excellence are encouraged to apply for these fully online courses.
"Wharton's Pre-Baccalaureate Program – Pre-Bacc, for short — is a highly selective opportunity for high school juniors and seniors to take on the academic challenges of credit-bearing, undergraduate coursework at the Wharton School," said Lauren More, director of programs at the Wharton Global Youth Program. "Students are assessed and evaluated as traditional college-level students, receive academic support, and can even earn college credits that are transferable to most universities and colleges."
Pre-Bacc students, who will generate official University of Pennsylvania/Wharton transcripts outlining courses completed, grades earned, and college credits received, can enroll in a maximum of two courses per quarter term, and can continue to enroll in courses in subsequent terms if they maintain good academic standing within the program. Every student will be assigned an academic advisor.
"Wharton Pre-Baccalaureate is truly a landmark program," noted Eli Lesser, executive director of the Wharton Global Youth Program. "It is the first dual-enrollment opportunity that Wharton has ever offered. High school students can earn credits, while exploring business topics and themes that are not typically available at the high school level."
2021 Pre-Bacc courses, which span the breadth of Wharton's business education curriculum, include:
Finance: Global Economy and Financial Markets
Finance: Introduction to (Personal) Finance for High School Students
Health Care Management: Introduction to Health Economics
Management: Work, Power and Inequality
Marketing: Viral Marketing
Operations, Information & Decisions: Prescriptive Analytics: Making Business Decisions Using Optimization and Simulation
"The Pre-Baccalaureate Program is a valuable extension of the Wharton Global Youth mission to introduce students to the full scope of business education while they are still in high school," said Dr. Serguei Netessine, Wharton's vice dean of Global Initiatives and the Dhirubhai Ambani Professor of Innovation and Entrepreneurship. "Students will get to experience Wharton's instructors, and at the same time gain insights into the college academic experience and network with a diverse student body from around the globe."
For all the details and to apply, visit the Wharton Pre-Baccalaureate Program today.