Previous Winners and Case Studies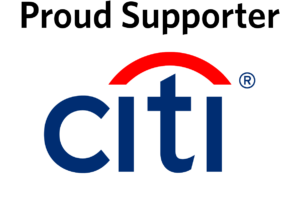 You can't build an effective investment strategy without first knowing your client… Meet Florian Hagenbuch!
Share in Google Classroom
CASE STUDY: You just graduated college and now work at an up-and-coming asset management company, Wharton Global Asset Management (WGAM). The firm currently manages a $100,000,000 portfolio that is invested across several different sectors, representing a broad range of industries and companies. You are an analyst, but you hope to one day become a portfolio manager who makes the final investment decisions for WGAM's portfolio.
WGAM's current portfolio manager (your team's teacher/advisor) recently met with a potential client Florian Hagenbuch. Born in Germany, raised in Brazil and educated in the United States at the Wharton School of the University of Pennsylvania, Florian realized his passion for startups and entrepreneurship after spending two years working in the financial market in London. Florian says, "I love to invest my energy and money on startups and disruptive business."
Florian is the founder and co-CEO of Loft, a startup that is reinventing the process of buying and selling real estate in Latin America by leveraging technology and data to simplify bureaucratic processes. Loft is backed by leading global financial technology and property technology investors, such as Andreessen Horowitz, QED, Thrive, Fifth Wall, and Monashees, and has raised more than $300 million in equity and debt capital.
Prior to Loft, Florian co-founded Printi, Latin America's leading online printing marketplace. Printi was sold to U.S.-based global online printing leader Vistaprint (Nasdaq: CMPR) in 2014 after raising more than $50 million in equity.
In addition to his entrepreneurial endeavors, Florian is an active angel investor, having invested in more than 80 companies globally. In Brazil, he is an investment partner in Canary, the leading seed-stage investment firm in the region. Canary has more than $150 million in assets under management and has invested in more than 60 companies since its inception in 2017.
With so many competing priorities, Florian needs a partner to help invest for his family's financial future and passions. He is looking to hire a team with the most compelling investment strategy to build and manage his wealth, primarily for the long-term.
Florian lives in São Paulo with his wife Geraldine and their dog, Kingsley. Florian and Geraldine have a deep appreciation for the arts (literature, music, movies, and so on). They appreciate the value that arts and culture bring to the world and are passionate about making them more accessible.
Florian wants at least part of his portfolio to support companies that are making wise internal and external decisions. Based on preliminary discussions, your portfolio manager has informed you that Florian expressed interest in adding a few stocks to his portfolio that align with his values. Florian specified that 20% of his portfolio must include sound investments in companies that are focused on making a profit and are also intentionally contributing to society in positive ways.
Given his cosmopolitan upbringing, Florian expects some level of geographic diversity in his investments. It would be appropriate to consider a blend of growth and value stocks to help balance the riskiness of his portfolio.
His long-term goals include pursuing entrepreneurial opportunities, supporting the arts and eventually retiring. Additionally, he has some short-term financial goals. Florian is an avid football (soccer) fan and has the opportunity to become a small-level investor in his favorite Brazilian professional football club, Palmeiras. The minimum buy-in is $10,000 by December 2020. Florian thinks that a shrewd active investor may be able to generate return on the $10,000 to increase his stake. However, if there is any loss he will not have enough money to meet the minimum investment. So, while your focus should be on building a portfolio with a clear goal of long-term wealth creation, it is recommended that a small portion of your portfolio — 10% — is allocated to short-term investments to support Palmeiras.
Florian told the portfolio manager that WGAM has 10 weeks to put together a detailed portfolio analysis proposal. Your portfolio manager recognizes that it will not be easy to land Florian. To make the most convincing case to Florian, everyone on the team must contribute to ensure that WGAM creates the best proposal.
Over the next 10 weeks, your team will develop and test an investment strategy using only the industries and companies from the competition's approved stock list. Your team will conduct a thorough analysis of industries and companies, with the goal of ensuring both long-term and a small amount of short-term profitability for your prospective client. You will test your investment strategy using the Wharton Investment Simulator (WInS). And remember, WInS can only accurately assess the performance of investments that are made for the short-term. So, while you should test your complete strategy and portfolio performance on WInS, the majority of your investments should be long-term and therefore won't require excessive buying and selling of stocks. Some active trading may well be necessary to fulfill Florian's short-term needs.
Your team will start out with a portfolio of $100,000 in virtual cash, and will compete against students from all over the world. At the end of the 10 weeks of trading, you will be required to submit a proposal detailing your recommended investment strategy. Judges will review your final investment thesis and select top teams. Those teams will be invited to present their strategies, either in person or virtually, to a panel of experts.
*Teams are not permitted to contact Florian Hagenbuch, members of his family or his business. The investment scenarios included in this case study have been fabricated for the purpose of the competition.