Admission Experts Share 7 Tips for College Applicants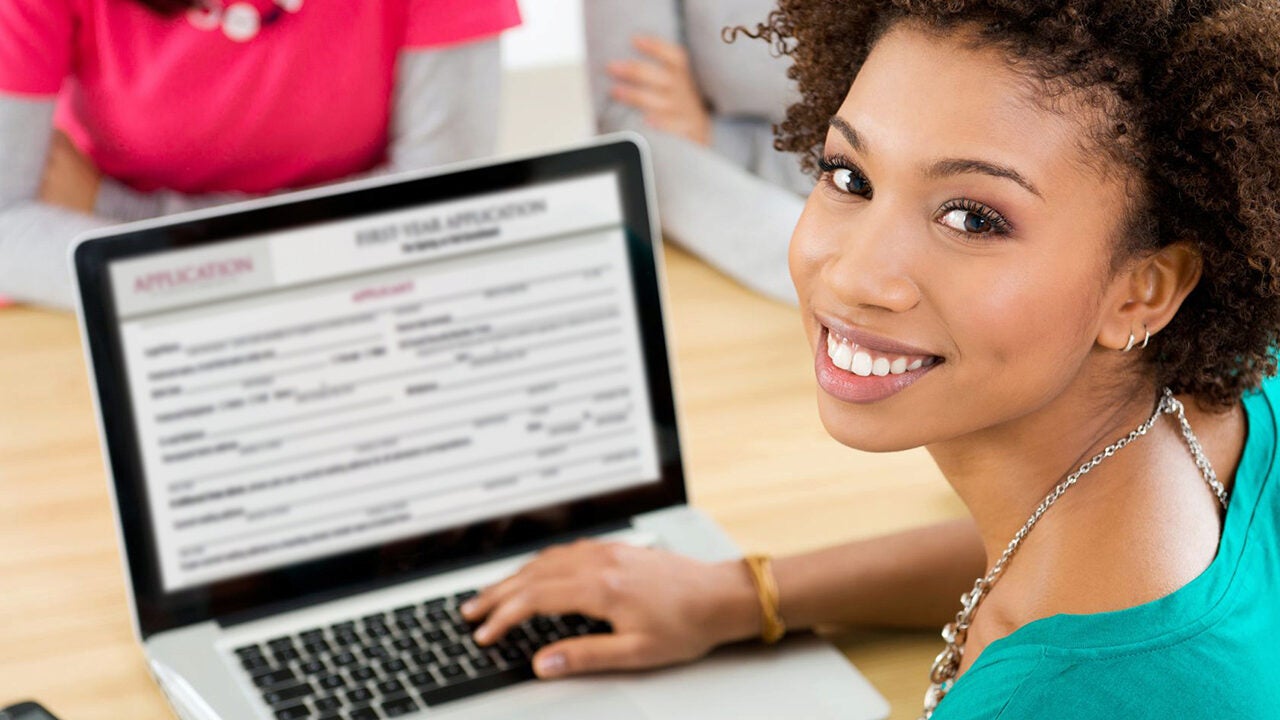 The Process, a quarterly program airing on Sirius XM Channel 111, Business Radio powered by The Wharton School, offers guidance and insight into the college admission process. Eric J. Furda, the dean of admissions at the University of Pennsylvania, invites guests and experts to explore all aspects of the admission process, from discovery and decision-making to enrollment and transition. Check out the Related KWHS Stories tab accompanying this article to discover other Dean Furda-led discussions. The next episode of The Process is scheduled to air on Tuesday, October 17 at 1:00 p.m. EST.
In part three of The Process – available here along with the other four audio podcasts — Dean Furda speaks with Eileen Cunningham Feikens, director of college counseling at the Dwight-Englewood School in New Jersey, about issues that may be on the minds of seniors as they begin final application preparations and follow-up. Below are 7 key takeaways from their discussion.
Applying is a process. "It's important to recognize the proliferation of early decision, early action and priority deadlines, and how the focus has shifted over the last 20-25 years," says Feikens. "Students now are strategizing as much as possible to have a first-choice school and to see if an early decision option or early action option is going to help them leverage admission to that one school. We don't want it to necessarily just be a truncated process. It really should be the entire arc of the senior year." Your application journey does not need to wrap up in November of your senior year.
You shouldn't necessarily shoot for total acceptance. "Whenever I speak to audiences, I say, 'Expect a wait list; expect a deny.' That's a good college list, while still having a couple of options in front of you," says Furda.
If you apply early and are deferred, some schools will ask for an update. "At Penn, we ask for an update from the students, usually around the beginning of February," notes Furda. "What does the admissions office really want to be able to find out from an update? Usually the guidelines are: Is there anything new? And in many ways, in the senior year, some things may become new — designation within the school, some honor, some recognition. I think it's less about that, though, than there might be a realization for the student. For all of you students who are deferred out there, early decision or early action, and you're sending in that update letter, I want you to think about what you have learned about yourself."
Standardized tests with writing or without? "It's about shaping your list and double checking that those colleges to which you will be applying don't require [the writing portion of the ACT or SAT]," says Feikens. "You don't want to have to scramble at the last minute, but it's not going to be held against you in the admission process if you don't have the writing and the college stipulates that they don't require it."
Taking more SAT subject tests won't make you look better to colleges. "What they're going to be looking at most pointedly in your applications is your transcript," notes Feikens. "Yes, the testing is important, but it's a one-shot peek at who you are as a learner. The transcript is a 3-1/2-year trajectory, from freshman through the mid-year of your senior year. In that way, the college is going to be looking more so at how you do day in, day out, in the courses, in the rigor of your program, and certainly within different disciplines."
If you are admitted to begin in the spring semester, not the fall, find out how many other students are in the same situation. "Colleges, as businesses, are looking towards that spring semester admit as a way to open doors of opportunity for students who they wouldn't necessarily have room for in the fall," says Furda. "What I love is when colleges actually have advising for that cohort of spring admits so that the students who have that option don't feel like they're all alone." Also, find out what the orientation is going to be like when you arrive in the spring and how they orient that group of students to enter into the college community, adds Feikens.
Penn receives some 40,000 applications each year and accepts fewer than 10%. Parents and others put a lot of pressure on student applicants to meet criteria for highly selective schools, when the reality is that 90% of students won't get in. "We want students to appreciate who they are for themselves, and not necessarily measure their self worth off of a decision that they've received from a particular college – feeling that they weren't worthy," says Feikens. As a counselor, "I make sure students understand the perception out there. I want to break those myths that it's not just those who are "deserving" that get in. Yes, they're deserving, but there are a lot of kids who are deserving that are going to end up elsewhere." And there are hundreds of other great colleges and outcomes to consider, beyond the elite schools.
Related Links
Conversation Starters
What are your pressing college admission questions? Include them in the comments section and we'll get them answered for you!