Wharton Global Youth Program
Business Education Programs  —  Dual Enrollment Opportunities  — Content and Competitions
The Wharton Global Youth Program mobilizes the extensive opportunities of the Wharton academic community to educate and inspire pre-collegiate students to explore business practices, analyze the world's complex challenges, and take the first steps in becoming leaders who will transform the global economy.
Wharton Global High School Investment Competition
The Wharton Global High School Investment Competition is a free, online investment simulation for high school students (9th to 12th grade) and teachers. Together, they learn about teamwork, communication, risk, diversification, company and industry analysis, and many other important aspects of investing.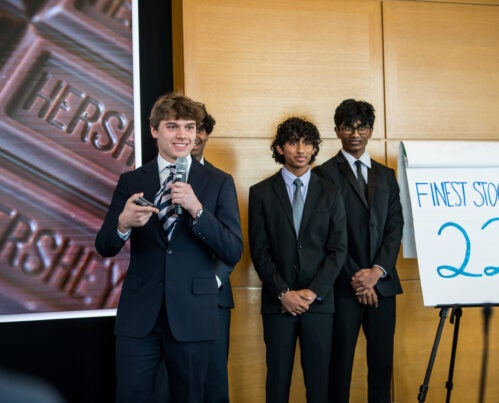 News & Articles
Wharton Global Youth produces original content introducing high school students and educators to the broad scope of business and finance education. Explore hundreds of educational articles featuring Wharton analysis, discover enterprising teen entrepreneurs on our monthly Future of the Business World Podcast, and more.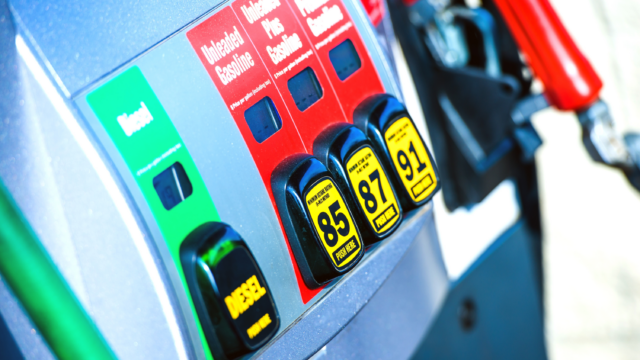 The essence of data science is the study of data to extract useful insights for business. During the 2023 Women in Data Science@Penn Conference, held at the University of Pennsylvania's Perry World House, Linda Zhao, a Wharton School professor of statistics and data science, put it like this: "You want to solve real-world problems? Get the ...
Our Wharton Global Youth team at the Wharton School of the University of Pennsylvania has been riding a wave this week – figuratively and literally (sort of). We rode a strong wave of student investing talent and enthusiasm, while connecting with the top Wharton Global High School Investment Competition teams in the new WAVE classroom, or ...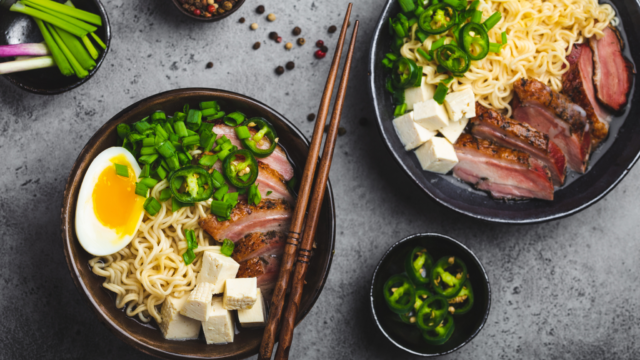 Many students discover business and finance through our Wharton Pre-Baccalaureate Program, an opportunity for exceptional high school juniors and seniors to enroll in credit-bearing courses that teach all areas of business, from economics and data science to management and marketing. However, not all of them get to put their new knowledge into practice right away. ...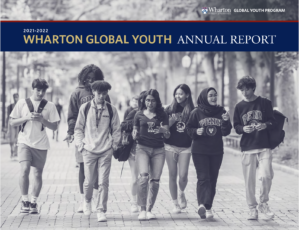 Our annual report highlights the achievements that the Global Youth team has accomplished in a year's time. Discover Global Youth's mission-driven work, partnerships, markets and vision as we deliver quality business-education opportunities to high school students and educators.
WATCH THE GLOBAL YOUTH SUMMER OVERVIEW

Resources for Educators
Wharton Global Youth Program provides resources and training for teachers both inside and outside the high school classroom, including professional development opportunities and teaching tools. Offerings include lesson plans and articles with conversation starters, themed toolkits, a comprehensive video glossary, and student competitions.