Wharton Summer High School Programs
Wharton Essentials of Entrepreneurship
Wharton Essentials of Entrepreneurship (formerly the Global Young Leaders Academy) is an intensive two-week summer program for a select group of high school students currently enrolled in 9th to 11th grades. This immersive experience challenges students to engage with peers, use innovative thinking, and learn the basics of what it takes to be an entrepreneur.
Program Dates:    May 31-June 13, 2020  /  June 14-June 27, 2020  /  June 28-July 11, 2020  /  July 12-July 25, 2020  /  July 26-August 8, 2020
Priority Application Deadline: January 22, 2020
Final Application Deadline:
International: April 1, 2020
Domestic: May 1, 2020
Applications will be accepted until the final deadline, or until each session fills.
Location: The Wharton School of the University of Pennsylvania, Philadelphia, PA, USA
Eligibility: High school students currently enrolled in grades 9-11 looking to advance their entrepreneurial mindset. No business background is required. International applicants are welcome.
Applications for summer 2020 programs are now open.
About Wharton Essentials of Entrepreneurship
Started by Knowledge@Wharton High School in 2014 with only 30 students, Wharton Essentials of Entrepreneurship (formerly the Global Young Leaders Academy) has now grown to be the largest of the Wharton Summer High School Programs with more than 500 students annually. With a two-week schedule filled with lectures, recitations, and activities, students will be able to walk away with a better understanding of what it takes to truly be an entrepreneur.
Each summer, Wharton Essentials students:
Attend lectures and presentations from notable Wharton faculty, lecturers and PhD students in Wharton's Jon M. Huntsman Hall
Work in teams to create and present an original final project, which is judged by Wharton faculty and business professionals
Advance their understanding of business through lectures, recitations and simulations
Explore historic Philadelphia and experience life in a college dormitory on an Ivy League campus
Admission and Eligibility
Admission to Wharton Essentials of Entrepreneurship is selective. Each year the admissions committee receives many more applications than there are available places. Selections are based on a record of academic excellence and a genuine interest in developing entrepreneurship skills. Interested students are strongly encouraged to submit an application by the priority deadline.
For more information, please contact Wharton@summerdiscovery.com or call +1-516-621-3939
Please note that participation in Wharton Essentials of Entrepreneurship does not guarantee admission into Penn.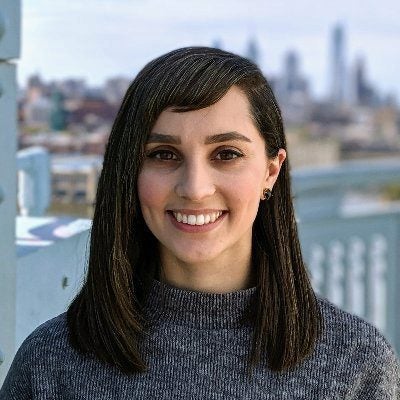 Taylor Caputo is a product designer, artist, and academic with a background in fine arts, crafts, and 3D modeling. As an alum of the Integrated Product Design Program at Penn, she now teaches the interdisciplinary Product Design course (OIDD/MEAM 415, IPD 515) and created the courses The Design of Connected Objects and Experiences (IPD 529) and Advanced Tools & Methods for Product Design (OIDD 659). She has offered design consulting to various companies such as Away Travel, Puma, and BioMeme, and has exhibited her work internationally, notably at the 2016 Vienna Design Week and 2018 Milan Design Week. A proud lifelong Philadelphian, Taylor also enjoys indulging in the city's vegetarian delights and is an avid ceramics artist when not teaching.