Wharton Summer High School Programs
Wharton Essentials of Finance
Wharton Essentials of Finance (formerly the Global Young Leaders Academy-Finance) is an intensive two-week summer opportunity for a select group of high school students currently enrolled in 9th to 11th grades. This exploratory program provides a brief introduction to the fundamentals of finance, as well as opportunities to explore finance beyond the stock market, including venture capital, corporate valuation, and alternative investments.
Program Dates:    June 6 – June 19, 2021  /  June 20 – July 3, 2021  /  July 11 – July 24, 2021  /  July 25 –August 7, 2021
Wharton Global Youth Meetup access: June 7 – August 17, 2021
Priority Application Deadline: February 26, 2021
Final Application Deadline: April 15, 2021
Applications will be accepted until the final deadline, or until each session fills.
Location: Online for 2021
Live Schedule: Monday –Friday, 11am –1pm EDT (UTC-4)
Eligibility: High school students currently enrolled in grades 9-11 eager to gain valuable knowledge of finance, investing and accounting. Previous understanding of economics or business is preferred, though not required. International applicants are welcome.
Applications for summer 2021 programs are now open.
About Wharton Essentials of Finance
Launched in 2019, Wharton Essentials of Finance (formerly the Global Young Leaders Academy-Finance) has already become a staple of Wharton Summer High School Programs. Inspired by the undergraduate finance program at the Wharton School, this program merges real-world understanding of finance with social impact.
This summer, Wharton Essentials of Finance students:
Engage with an exploratory curriculum co-designed with the Wharton Social Impact Initiative, a global learning leader on impact investing
Learn fundamentals of finance with real-world applications
Attend lectures and presentations from notable Wharton faculty, lecturers and PhD students
Collaborate in small teams to source and conduct due-diligence on impact start-ups and pitch to an investment committee comprised of Wharton alumni and finance professionals
Course Details and Requirements
Course Meeting Times:
Daily participation and engagement are required Monday through Friday. Each day will include some mixture of live, online class lectures; facilitated, small group discussions; collaborative group work; and independent work, completed within the Wharton Online Learning Platform. Live class sessions will meet as outlined below.
Live Session Schedule:
Monday – Friday: 11:00AM-1:00PM Eastern Daylight Time (UTC-4)
Live, Small Group Activities: Additional small group meetings may be required to complete collaborative activities or peer project work. If necessary, these meetings will be scheduled at the students' convenience.
Technical Requirements:
In order to fully participate in this course, you will need a computer that meets minimum system requirements for both Canvas LMS and Zoom Videoconferencing. Refer to the following links:
Canvas LMS Support Resources
Zoom Requirements and Support
All programming originates from the Wharton School, University of Pennsylvania (Eastern Daylight Time)
Admission and Eligibility
Admission to Wharton Essentials of Finance is selective. Each year the admissions committee receives many more applications than there are available places. Selections are based on a record of academic excellence and a genuine interest in developing finance skills. Interested students are strongly encouraged to submit an application by the priority deadline.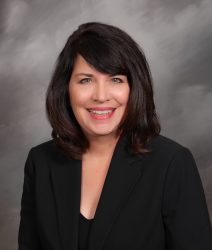 Linda Cox is an Educator Advisory Board Member with the Wharton Global Youth Program and a Judge this year for the Wharton Global Investment Competition. She also works with SIFMA (Securities Industry and Financial Markets Association) Foundation, The Stock Market Game as a Consultant, and California/Western Region Coordinator. Linda has taught Economics, Introduction to Business, Personal Finance, Investments, BusinessCommunications, Marketing at various High Schools and Universities. She has a Bachelor's Degree in Business and Finance and a Master's Degree in Business. She has worked professionally as an Entrepreneur, Market Research Analyst, and Stockbroker.

The Wharton Social Impact Initiative (WSII) is Wharton's cross-disciplinary center for research, training, and outreach to advance business-based solutions to social and environmental challenges. Our mission is to strengthen the role of business in creating a more inclusive, equitable, and sustainable global economy
Please note that participation in Wharton Essentials of Finance does not guarantee admission into Penn.