Regions
Teams competing in the Wharton Global High School Investment Competition are divided into geographical regions. Each region has a final, showcasing its top teams.
Click for the Full EMEA Country list
Albania, Algeria, Andorra, Angola, Austria, Bahrain, Belarus, Belgium, Benin, Bosnia and Herzegovina, Botswana, Bulgaria, Burkina Faso, Burundi, Cameroon, Cape Verde, Central African Republic, Chad, Comoros,Croatia, Cyprus, Czech Republic, Democratic Republic of the Congo, Denmark, Djibouti, Egypt, Equatorial Guinea, Eritrea, Estonia, Ethiopia, Faroe Islands, Finland, France, Gabon, Gambia, Georgia, Germany, Ghana, Gibraltar, Greece, Guernsey, Guinea, Guinea-Bissau, Hungary, Iceland, Iran, Iraq, Ireland, Isle Of Man, Israel, Italy, Ivory Coast, Jersey, Jordan, Kenya, Kuwait, Latvia, Lebanon, Lesotho, Liberia, Libya, Liechtenstein, Lithuania, Luxembourg, Macedonia, Madagascar, Malawi, Mali, Malta, Mauritania, Mauritius, Moldova, Monaco, Montenegro, Morocco, Mozambique, Namibia, Netherlands, Niger, Nigeria, Norway, Oman, Palestine, Poland, Portugal, Qatar, Romania Rwanda, San Marino, Sao Tome & Principe, Saudi Arabia, Senegal, Serbia, Slovakia, Slovenia, Somalia, South Africa, Spain, Sudan, Swaziland, Sweden, Switzerland, Syria, Tanzania, Togo, Tunisia, Turkey, Uganda, Ukraine, United Arab Emirates, United Kingdom, Vatican City, Western Sahara, Yemen, Zambia and Zimbabwe
Key Dates
November 2, 2020: Mid-project Team Review Due
December 11, 2020: Final Report Due
March 2021: Virtual Regional Final
May 2021: Learning Day and Global Finale, the Wharton School, Philadelphia
Schools Currently Competing in Region 5
School Name 1
Paris, France
School Name 2
London, England
School Name 3
Abu Dhabi, United Arab Emirates
School Name 4
Abuja, Nigeria
School Name 5
Zagreb, Croatia
School Name 6
Athens, Greece
School Name 7
Abu Dhabi, United Arab Emirates
School Name 8
Doha, Qatar
School Name 9
Cape Town, South Africa
School Name 10
Oslo, Norway
Message from Our Sponsor
We are proud to sponsor Region 5 of the Wharton Global High School Investment Competition. Financial education for students is an important tool to improve the financial capability of our youth and our communities. By supporting the Investment Competition we are creating a foundation for students to develop and hone their finance, leadership and communication skills. We are playing an important role in empowering the next generation of global leaders."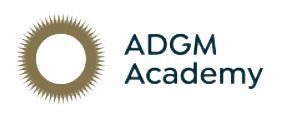 About the Abu Dhabi Global Market Academy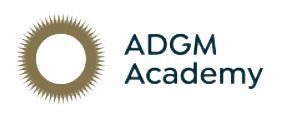 ADGM Academy is part of Abu Dhabi Global Market (ADGM), an International Financial Centre (IFC) located in the capital city of the United Arab Emirates. The Academy has been established with the vision of becoming one of the leading academies in the region, providing world-class financial research and training services.Delivering world class financial education and literacy, ADGM Academy will help to position Abu Dhabi as a leading global financial centre. This will be achieved through globally recognized educational and experiential programs on a range of topics and qualifications in banking, finance, leadership, entrepreneurship, technical and soft skills.