Wharton Academic Year Programs
Data Science Academy: Training Camp — Beijing
The Data Science Academy: Training Camp — Beijing is an opportunity for students to explore the fast-moving world of data science without traveling thousands of miles. Students will learn essential data science techniques such as data wrangling and data visualization while experiencing modern machine learning methodologies. A popular machine learning language, R, will be introduced. Real case studies are used to inspire the young mind, from business setup to bioinformatics to social science. Led by Wharton statistics professor, Linda Zhao, this program is an exciting opportunity for students to build a foundation in data science.
Program Dates:    TBD
Application Opens: TBD
Applications will be accepted until all sessions are full.
Location: Penn Wharton China Center (PWCC), Beijing, China
Eligibility: Current high school students age 14-18 with demonstrated English proficiency, academic accomplishments and an interest in data science are welcome to apply. This program is an introductory program that requires minimal background.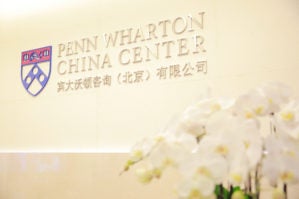 About Data Science Academy: Training Camp — Beijing
Data Science, combining computer science, statistics, and domain knowledge, has become one of the most rapidly growing interdisciplinary fields. In reality it saw a significant increase in job openings in the U.S.
In this training camp, students will learn the main elements of modern data science analytical processes using real-life sample cases, such as: housing price prediction, Yelp review text mining, and more.
Significant math is not needed; instead, students will rely on intuition combined with common knowledge. All lectures are prepared with R Markdown format. Students get their hands on code from the moment they arrive at the Penn Wharton China Center (PWCC).
Students will explore this evolving industry, see exciting applications of math, understand the scope and depth of the data-science world, and begin to figure out if they want to work in this field.
What Students Can Expect
Wharton professor, Linda Zhao, will lead the lectures and will also be available to students outside of class.
Wharton Ph.D. candidates and undergraduate students are part of the teaching team.
Students will advance their skills with data from real-world cases and will be challenged to articulate their findings with a final project.
Students will work in teams to complete a final project and present to their peers at the end of the program.
Students are required to have a laptop at all sessions.
Application Policies and Procedures
Wharton will select 65 students for the 2020 Data Science Academy: Training Camp — Beijing. The program fee covers classes, daily lunch and light refreshments, and activities.
Admission to Data Science Academy: Training Camp — Beijing is selective. Selections are based on a record of academic excellence and a demonstrated background in mathematics and/or statistics.
Application for the program requires:
A completed online application
TOEFL or attended a school where English is the language for at least one year within the past 3 years*
Middle/High school transcript (unofficial is acceptable)
A completed and signed teacher recommendation form
Two short essays
Face to face interview when applicable
*If English is not an applicant's first language and the applicant's school does not provide instruction in English, the admissions committee requires TOEFL scores. Competitive applicants tend to have a composite score of 100 and above. SAT or ACT tests must be submitted in lieu of the TOEFL.
Please note that participation in Data Science Academy: Training Camp — Beijing does not guarantee admission into Penn.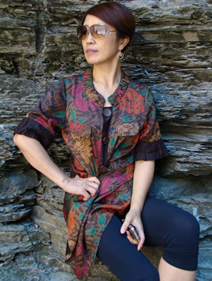 Linda Zhao is a full professor of statistics in the Wharton School. As an expert in machine learning, she has been teaching a modern data mining course to undergraduate, MBA, Master, and Ph.D. students throughout the entire Penn campus. Students comment that her data mining course is one of the most fun and useful courses offered at Penn. In addition to teaching regular Wharton students, Linda served as a co-director of the Wharton–SAC (Securities Association of China) executive program, which she successfully ran and taught. By teaching various levels of students, Linda is able to design and deliver state-of-the art machine learning skills to students from all different backgrounds. A fellow of the IMS, a leading international statistics organization, Linda has been actively engaged in her academic career. Her specialty falls in modern machine learning methods, replicability crisis in science, high dimensional data, housing price prediction, and Bayesian methods. Her work has won the NSF support for over 20 years. She is also an avid ballroom dancer and she loves to travel around the world.